In Review: 2020 was…a year.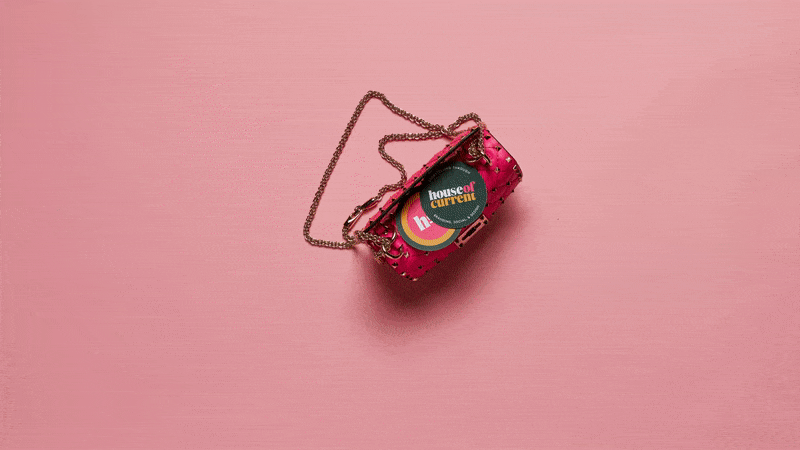 That it was! But despite its challenges, 2020 did indeed bring us more than just the weirdness of collectively learning to make artisan bread or of tallying the squirrel sightings out our window – it's brought an ever-present and ever-growing appreciation for the ability to do the work we do, and for the inspiring people we do it with, and do it for.
Take a peek below at some of our favorite projects even quarantine couldn't stop us from working our creative magic on this year: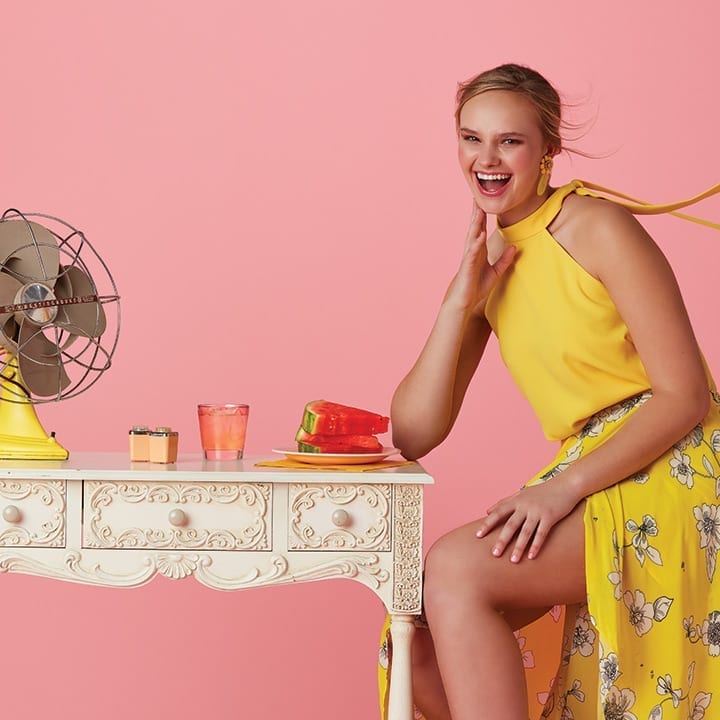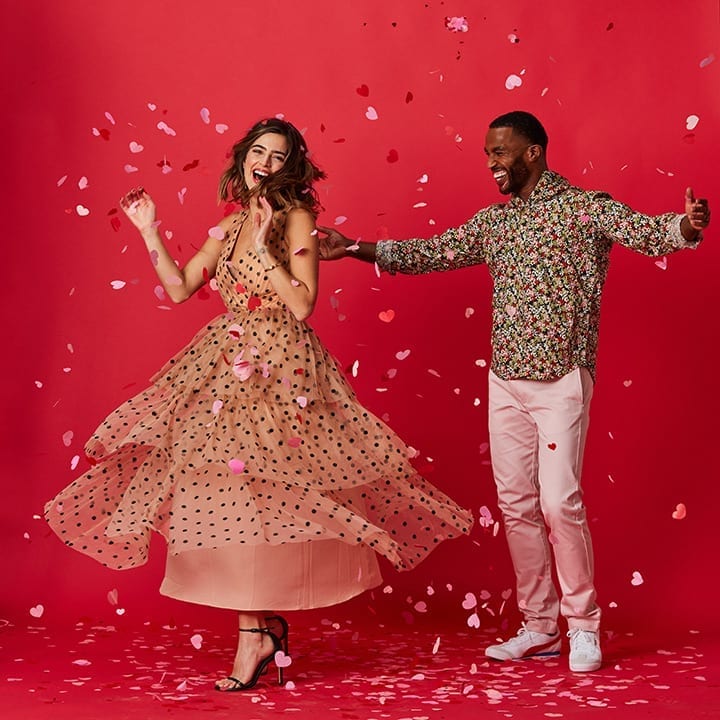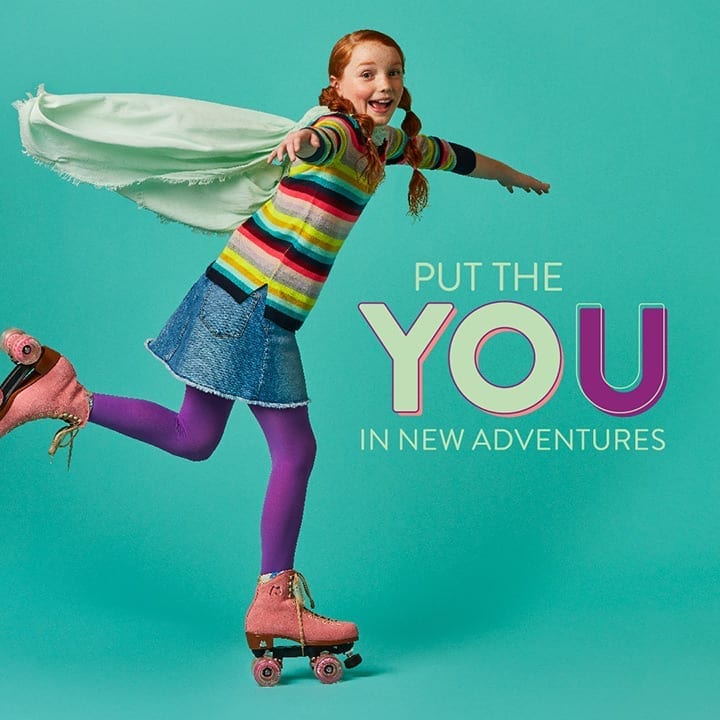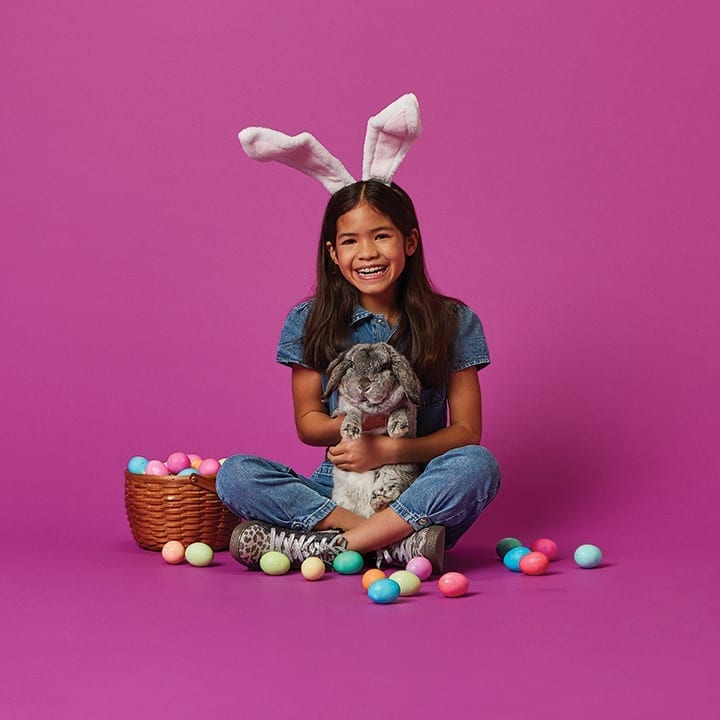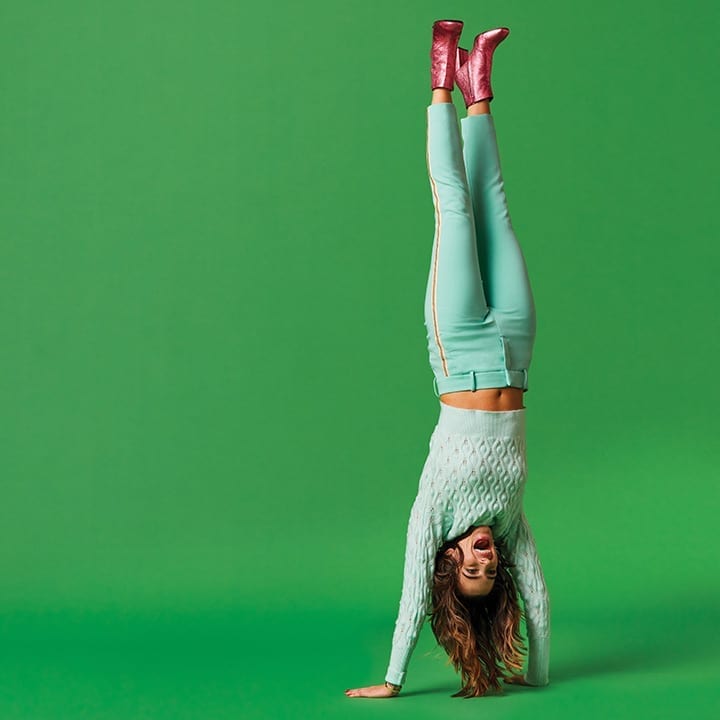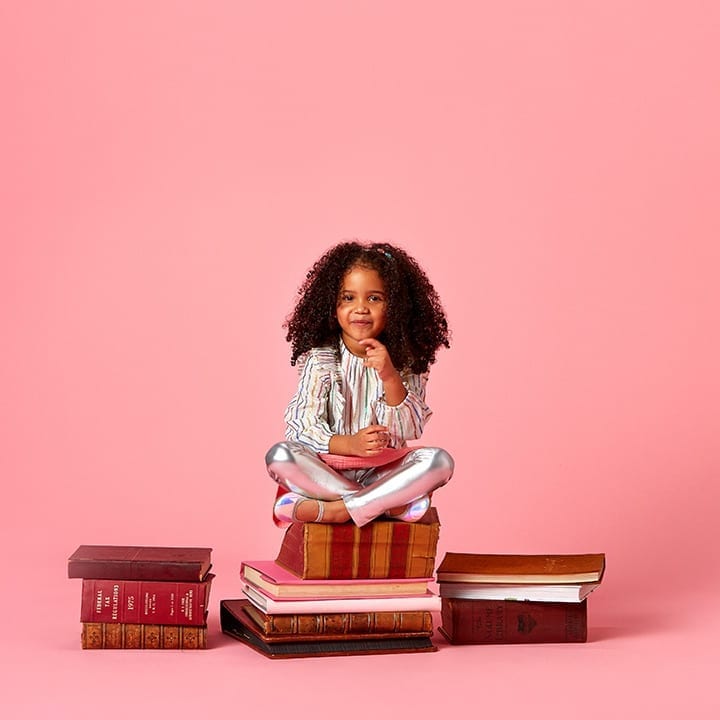 Putting the YOU into YAS, QUEEN is what we're all about, and coincidentally, that's also what our shared campaign with Centennial was all about (okay, just maybe not quite in those exact words).
Stretching across state lines and their full portfolio, we created a shared campaign to showcase the worlds that await at a Centennial property. At Centennial, put the YOU into individuality.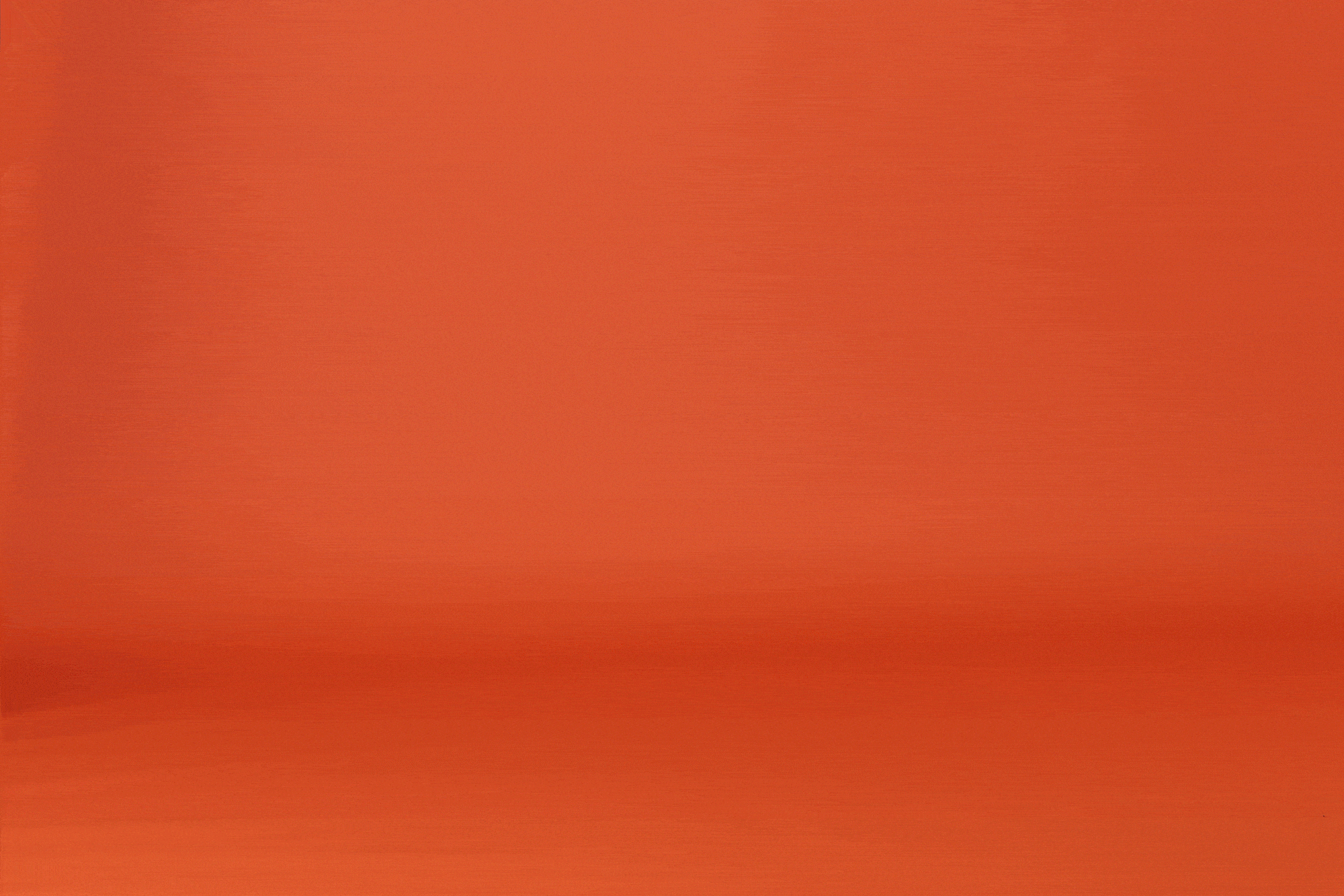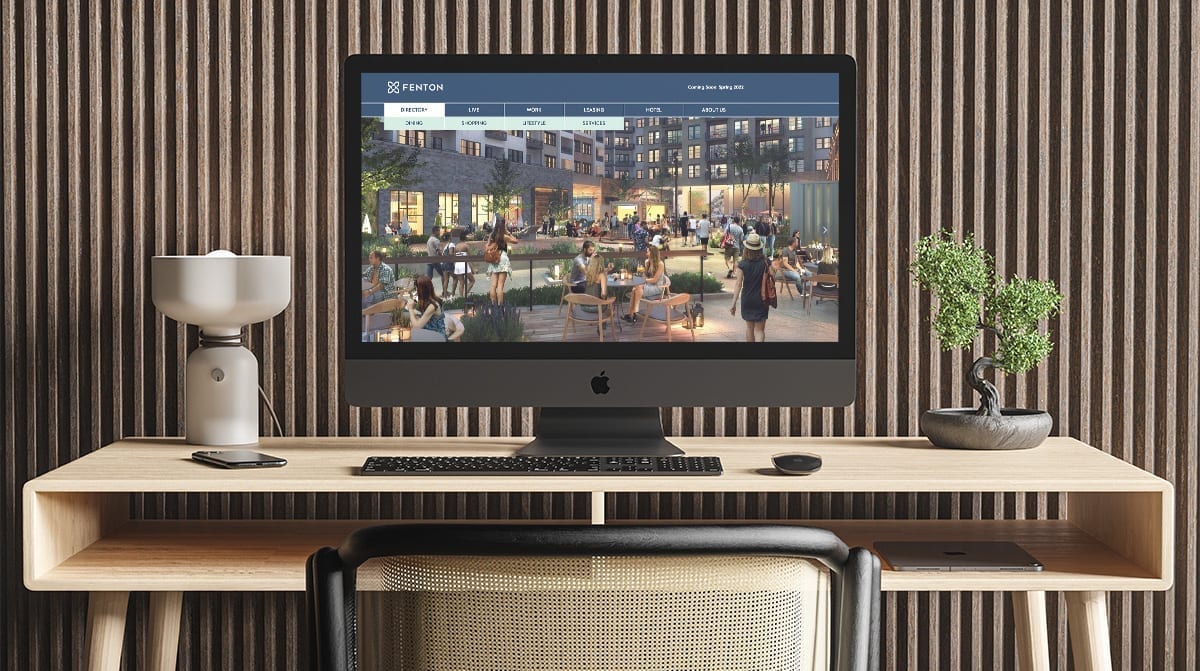 Something we've all needed this year: finding the best parts of life and celebrating them — and that's exactly what sparked the inspiration for Fenton's new branding. From coffee cups to cocktail glasses, photoshoots to fabulous clients, a new custom website to a groundbreaking celebration (Literally! They broke ground, y'all!), Fenton is the place where you will live the life!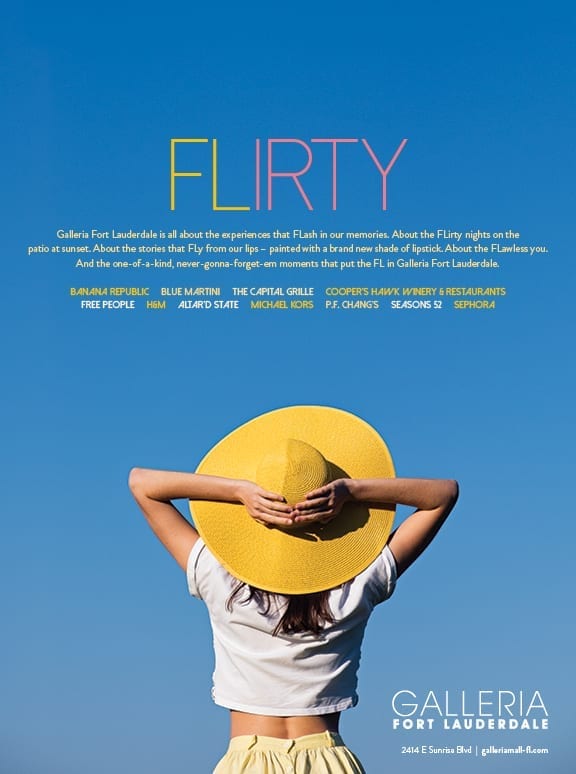 We'll go ahead and FLatter ourselves on this one, Galleria Fort Lauderdale is looking extra FLy and FLashy with a rebrand that highlights those one-of-a-kind, never-gonna-forget-'em moments that put the FL both in FLawless and Galleria Fort Lauderdale.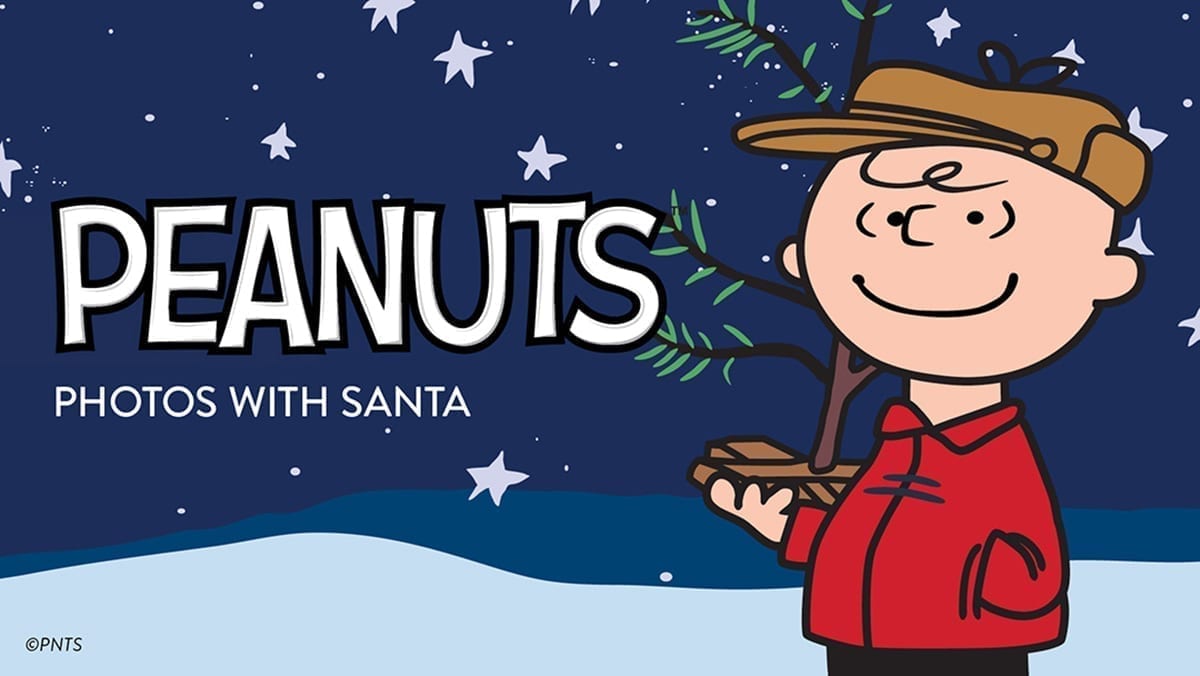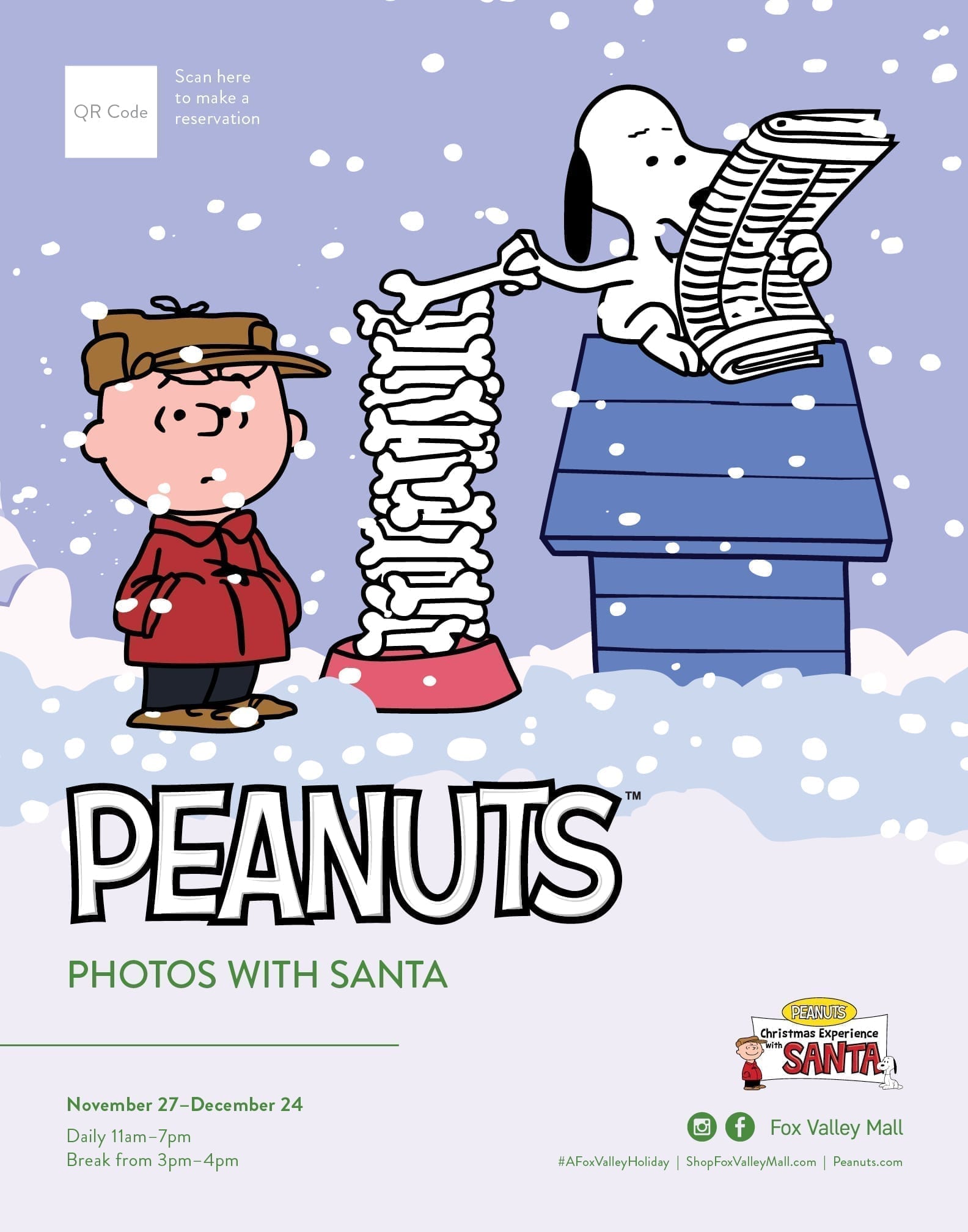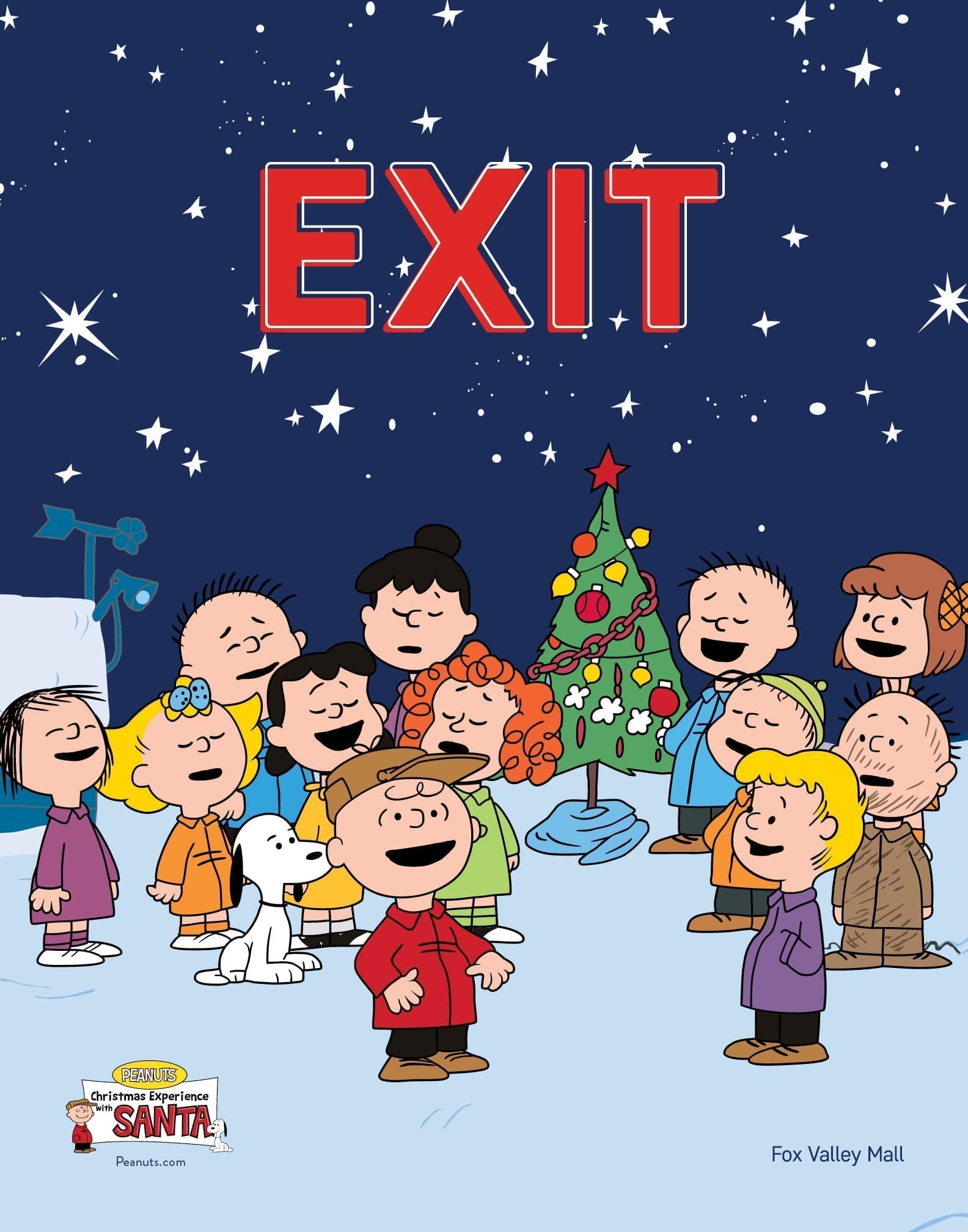 "It's a shared Holiday Campaign, Charlie Brown." That's right. All of our childhood dreams came true when we got to work with Charlie, Snoopy, Lucy, and the gang for the nostalgic 2020 Holidays at Centennial.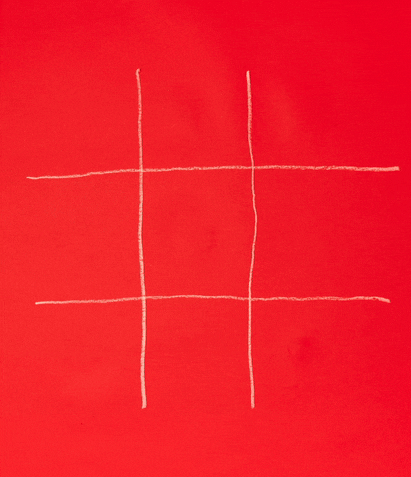 And, action! The full spectrum of experiences Atlantic Station has to offer called for a full custom library of images — including a collection of colorful animations to bring the fun of Atlantic Station to life.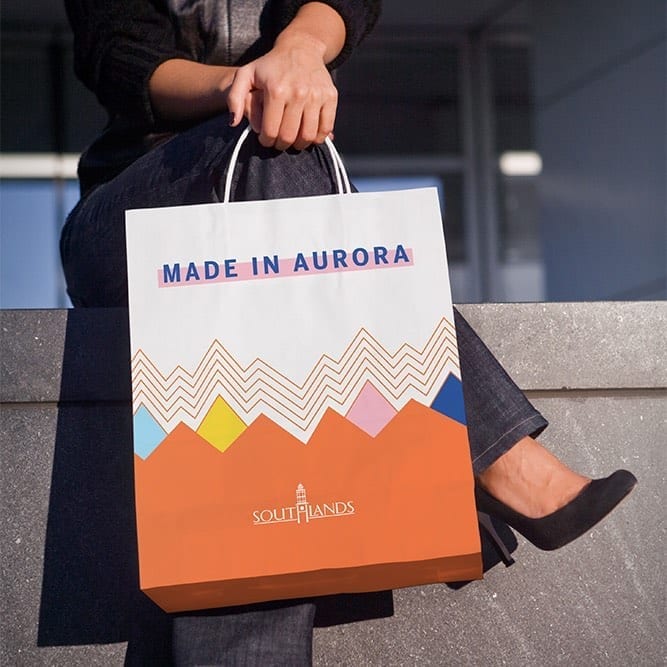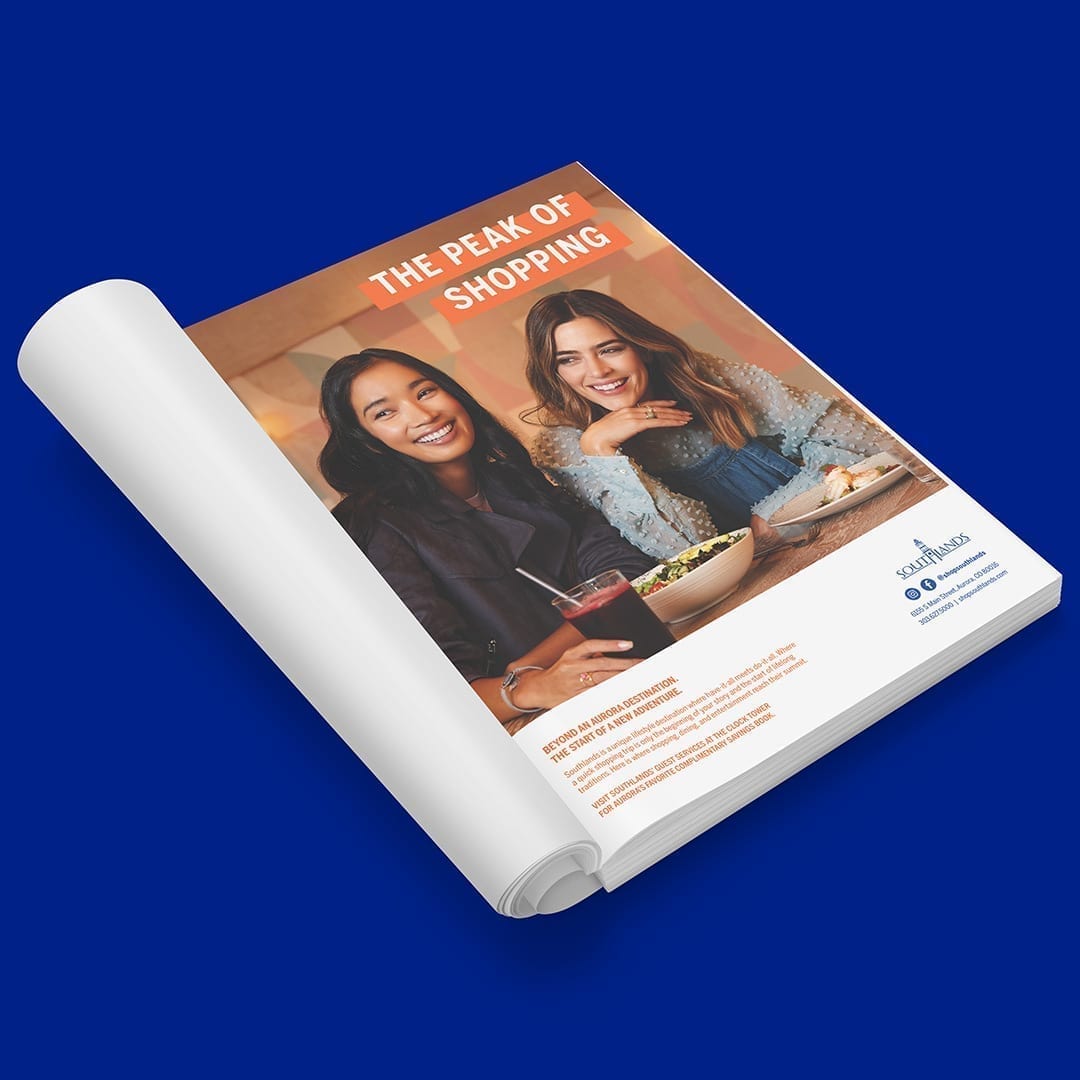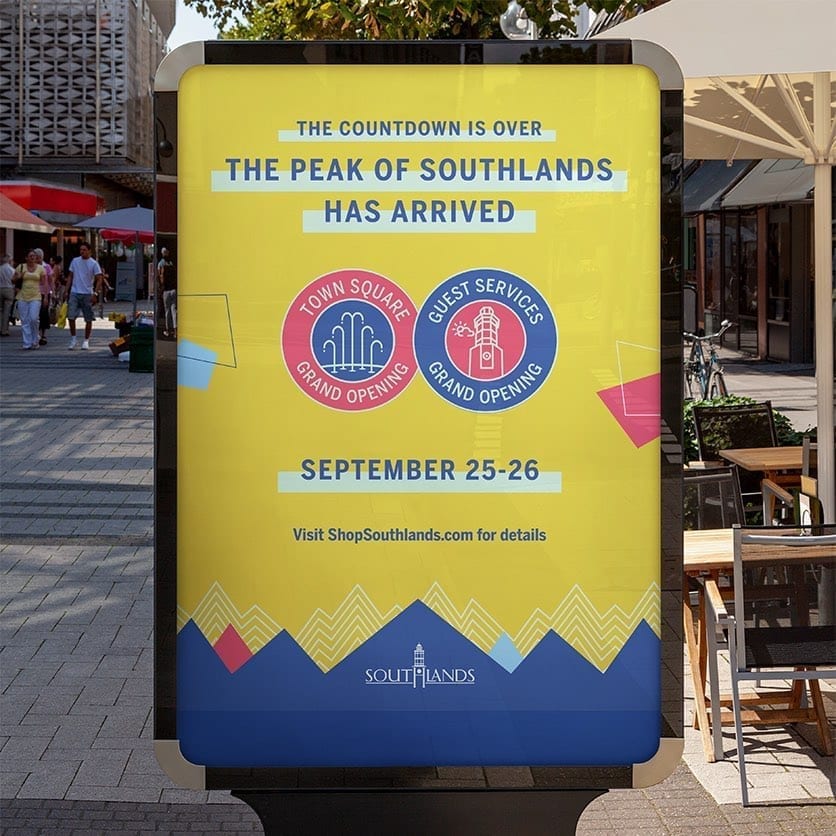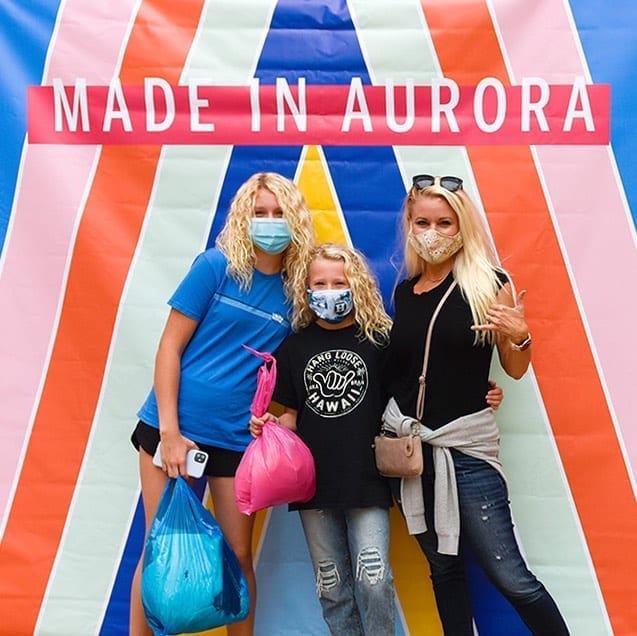 Forget facelifts, Southlands got a full-body makeover from re-development (not us) to re-branding (that's where we came in), complete with digital and social campaigns (yep, us too) to drive socially-distanced shoppers to the opening. We made sure the brand reflects all the elements that make Southlands, well, Southlands: mountain-inspired design with bright, playful colors.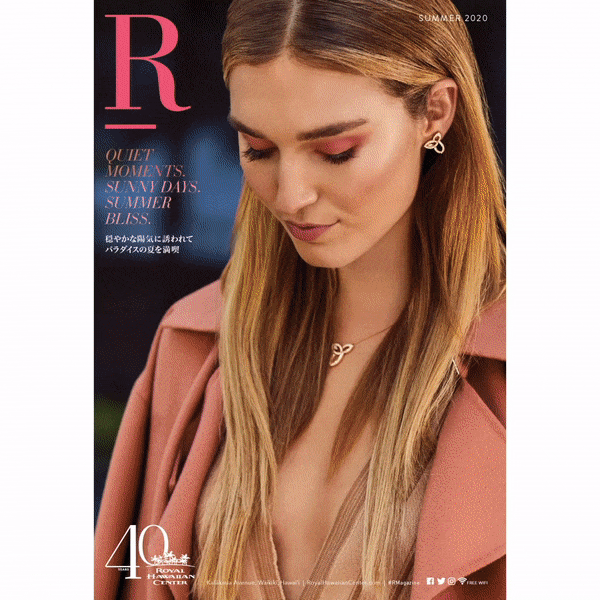 And even before all that…before we were locked away in our home offices for the year, we were on a (very nerve-wracking) flight home from Hawai'i after completing an (always) fashionable photoshoot for R Magazine – you know the one.
While still trying to come to terms with the idea of quarantine, we created a complete & completely redesigned magazine from the socially distanced safety of our own homes. We're talking cover to cover, story after story, photo selection after photo selection (and a few cry sessions in between), we conceived, created & delivered our most high-fashion pride & joy of 2020, R Magazine. Publishing a magazine in the before-times was a challenge, but let me tell you, we can achieve anything now. And stay at top the best dressed list while doing it – as always.
2020 may not have brought its best self to the table, but we sure did. After prancing our way into the new decade with a branding glow-up, our website was next in line for the new-year-new-us facelift it deserved.
Now, none of that claiming 2021 as "your year."
We're all just going to walk in reeeal slow.
Be good. Be quiet. Don't. Touch. Anything!
To whatever the next year throws at us — may it be in the form of tacos and may it be directed towards our mouths. Margaritas will be accepted as well. Cheers, friends!!