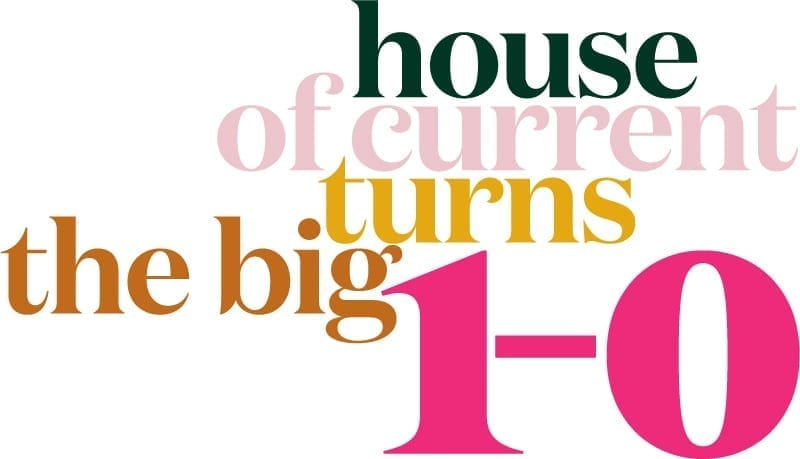 Pound the alarm, pop the champagne, and party like the rockstar you are, because we're celebrating 10 years of calls, clients, cookies, and campaigns all April long: House of Current turns the big 1-0!
House of Current was once just a glimmer in Wendy and Lisa's collective mind's eye, and 10 crazy years later, we've blossomed into the company you see today. But not without the help, support, and collaboration from the very best clients, coworkers, and fellow creatives we could ever ask for.
We're celebrating by keeping the party going the entire month through fun throwbacks of our favorite work we've brought to life over the last decade. Follow along on our Instagram and Facebook —and check out our "Top 10 Things We've Learned in 10 Years" below to get the party started.

Top 10 Things We've Learned in 10 Years
Work hard and be nice to people


Simple. Powerful. And always our motto.




 

Small improvements are still improvements


It's the small touches that make the difference. Always try and make everything you create as an agency just a touch better than before. Whether it's an email to a client or a layout for a new campaign, you will never regret spending a little more time making it really shine.




 

Rejection is a gift


The expression "win some, lose some" has helped us tremendously when feeling the sting of an assumed defeat. Sometimes you don't win that account you really, really want for a reason, and that reason may reveal itself to you at a later date. Or sometimes, not at all. Either way, the adage "what is meant for you, will be for you" rings true.




 

Make your clients' life easy and (hopefully) a little more fun


Seems simple, but oftentimes it isn't. Our clients have a lot to work on each day and we are merely a small fraction of their day. The least we can do is make that fraction smooth and enjoyable. Adding some fun into everyone's day seems to make work feel less like work.




 

Never burn a bridge


Even when you have the metaphorical blowtorch in hand and are filled with the righteous indignation of whatever has befallen you, just stop. Breathe. And send funny texts, memes, and bitmojis to those who know you, love you, and will laugh with you —and will then talk you off the ledge. Take the high road, put the blowtorch away, and keep it moving.




 

Mind your own business


You know why horses have blinders on their eyes during a race? So they can't look left and right to see what their competitors are doing. If they did, they'd often lose their footing and risk a fall. Focus on the goal line; let the others run their race and you run yours.




 

Create a culture of gratitude


Always be grateful for your clients. For your team. For your partners.  For your business. For your success. And then pass it along. Often.




 

Make magic happen


Creating good work is serious hard work. There is blood, sweat (and sometimes) literal tears behind almost every amazing campaign we have ever conceived. But when someone sees the final work, they never know any of it. We made it look easy. And that is how it should be.




 

Say yes


We learned this early in our careers and it has always, always served us well. Say YES and then figure it out. Back it up with hard work, curiosity, and your desire to do a good job, and watch your business expand.

Get yourself a partner


Most women in business that we know tell us how lucky we are to have each other —and we agree! We each bring a unique perspective and level of experience that enhances everything we do. When one of us is having a down moment, the other picks us up. We always say that between the two of us, we make a really good "whole." Running a small business is tough; it can be isolating and even a little scary sometimes. Knowing someone is there to have your back is priceless.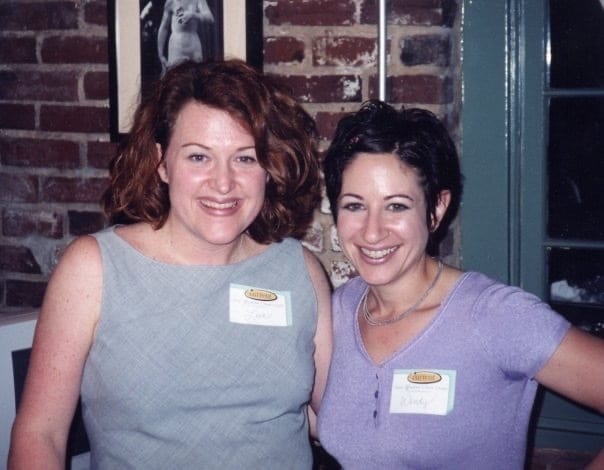 Vintage Lisa & Wendy, 8 years before the birth of HoC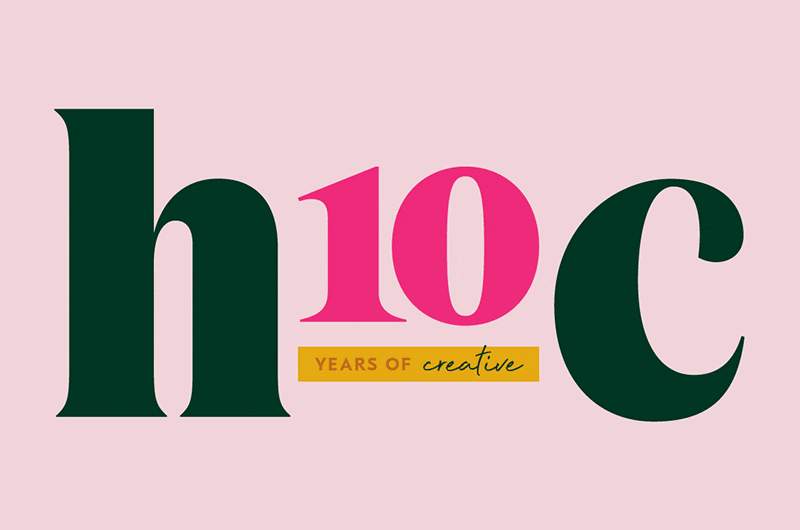 To all of you who have played a role in our lives and success this past decade,
we truly couldn't have done it without you. Thanks for making these 10 years
some amazing ones to remember. 
Cheers to the next 10 (and beyond)!
With Love,
The House of Current Team