Creating in Quarantine
Is 2020 even real at this point? Honestly, probably not.
But that hasn't stopped us from putting our creative powers to good use for the past few months.
As coronavirus has come and stayed and lingered, we've developed everything from social campaigns to re-opening toolkits for many of our clients. And since they're House of Current creations, you better believe they have our unique touch of great design, big thinking, and a whole lot of heart to make what feels like the darkest timeline a little brighter.
Scroll through for some highlights from campaigns brought to you by our girl, Corona. And if you like what you see, reach out to us on instagram or directly through email!
PACIFIC PLACE: Embrace the Great Indoors
It's like Pacific Place's recently-launched The Great Indoors campaign was born for times like these. We took that idea and turned it into Embrace The Great Indoors with Spotify playlists, TV & movie recommendations, and some major support for the city of Seattle.
But, not everything is about responding to Coronavirus' overbearing ways. We've also been able to inject a little heart & Seattle beauty into the newly reinvigorated lobby of Pacific Place to welcome shoppers back as they slowly tiptoe out of their houses and back into the real world.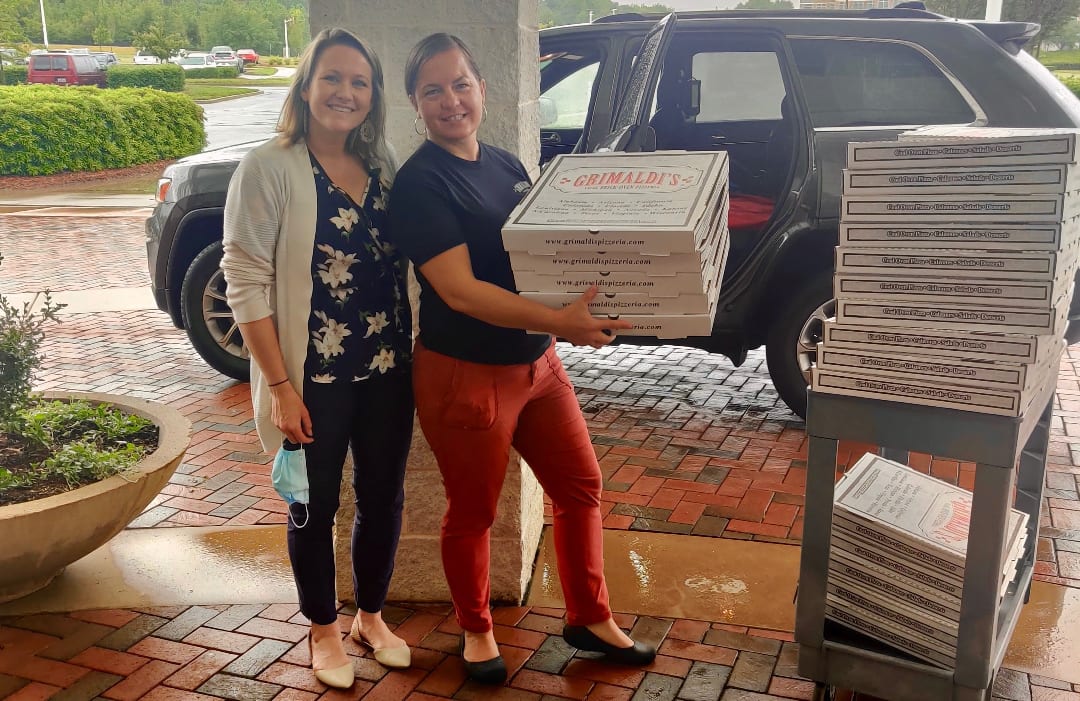 MAGNOLIA PARK:
Yea, THANKS Greenville
For Magnolia Park, we partnered with the generous folks at Grimaldi's to give a little something special & delicious to the healthcare superheroes in Greenville.
Together, Magnolia Park and Grimaldi's donated enough pizza to serve several hundred frontline workers. #YeaTHANKSGreenville
Staying cute and staying clean are two key factors to social distancing in a creative world.
Face covering reminders with Hawaiian panache for Royal Hawaiian Center
Hand washing mirror clings for Centennial
Social distancing markers for monster feet at Magnolia Park
Six feet apart floor graphics for your paws & puppy paws at Centennial malls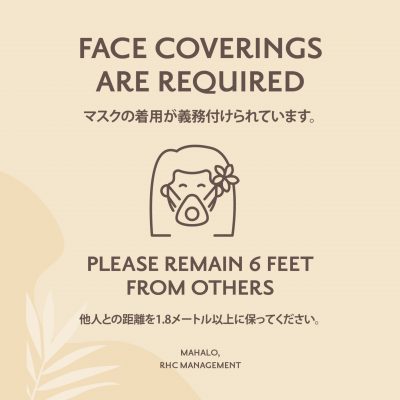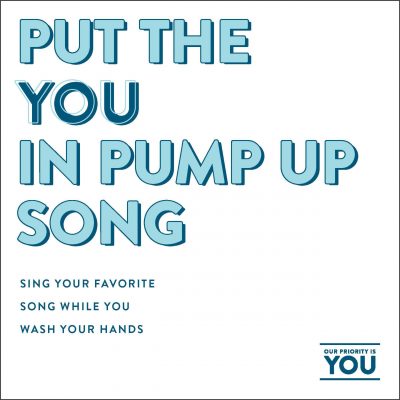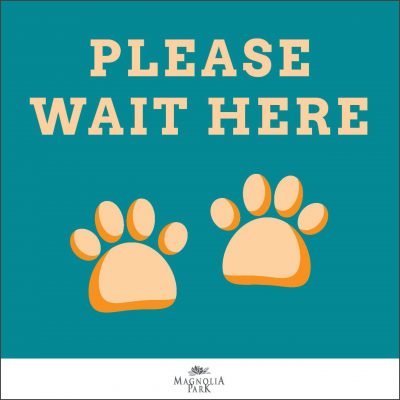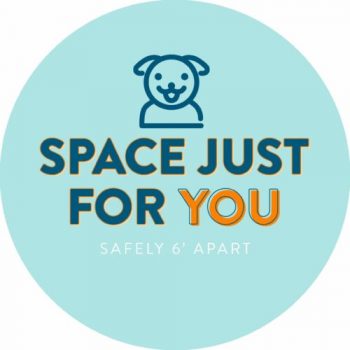 CENTENNIAL: Our Priority is YOU
If you're gonna social distance (which, please tell us you are!), then at least have a little fun with it! Centennial's entire portfolio of shopping centers across the country needed a suite of signage to promote social distancing and all the new regulations that come with this new corona-fied world we're living in.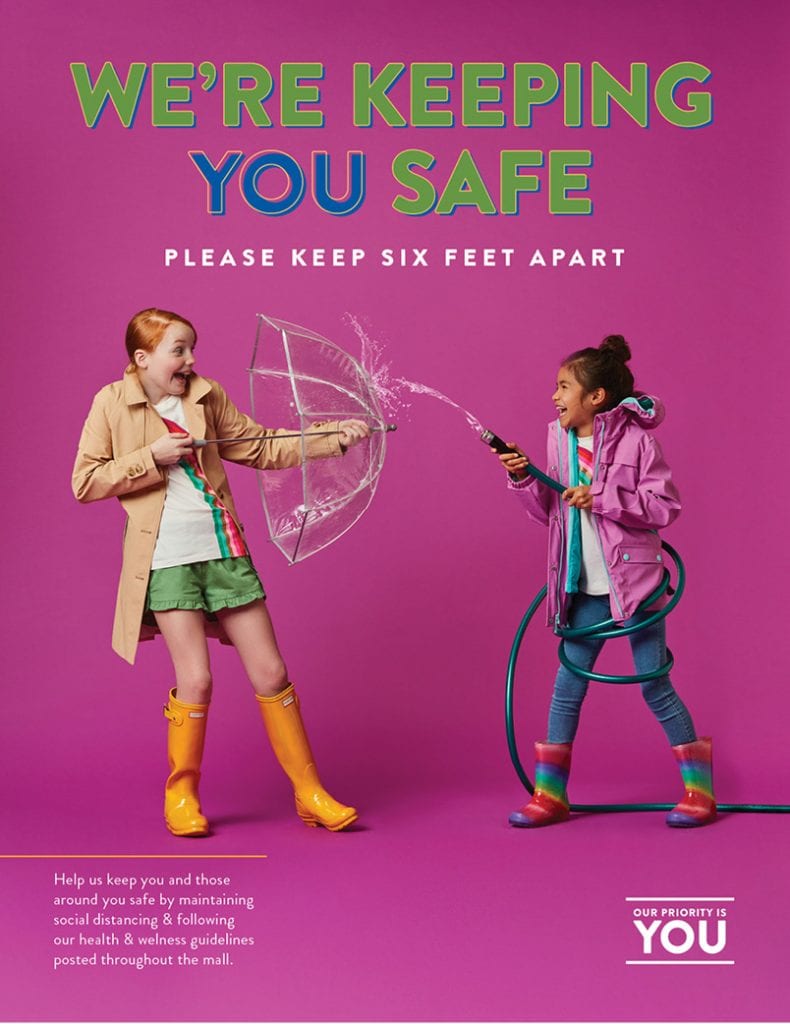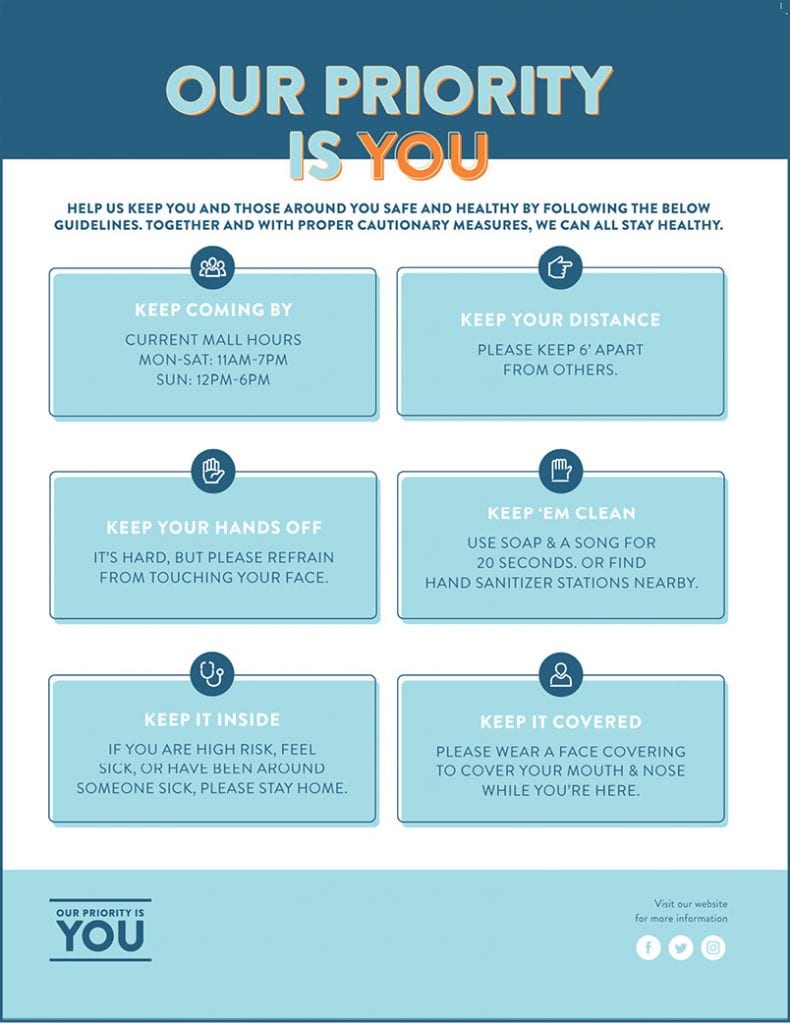 In order to prepare each of Centennial's properties and retailers across the country for reopening, we had to communicate some serious & seriously detailed guidelines. And to do so, we developed the Our Priority is You campaign and a complete toolkit for each property to bring it to life. It included everything from how and when to sanitize areas to an entire library of signage for any and every possible need to ensure that every single person who enters one of their malls feels safe and welcome.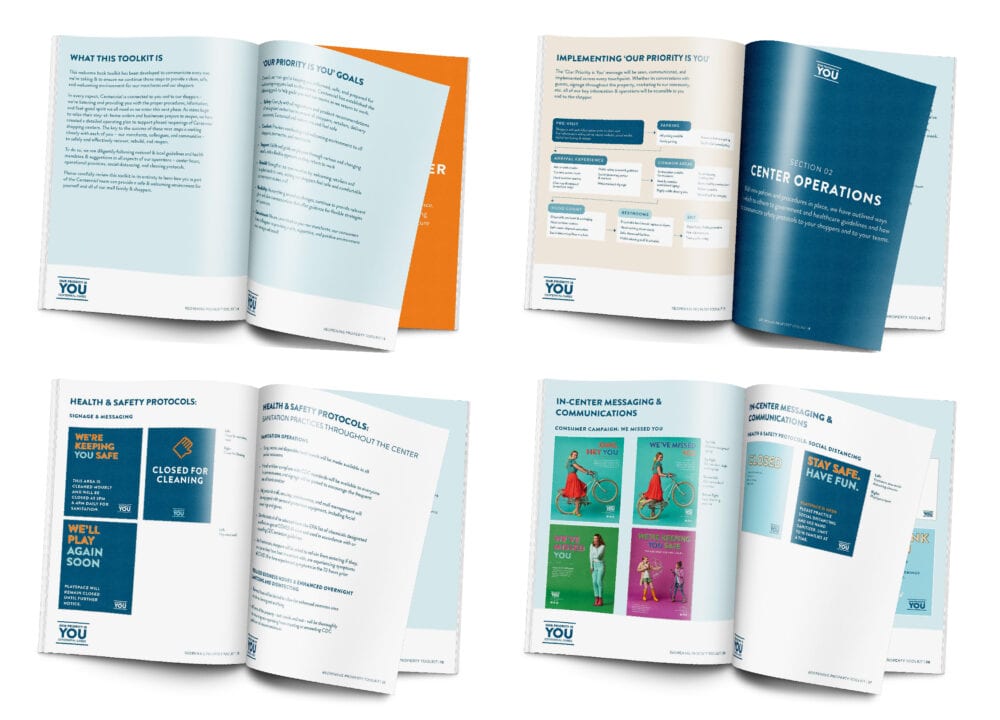 These days, our lives would be nothing without curbside pickup. So together with Centennial, we helped to launch their Retail To Go program for contactless curbside pickup at all of their properties.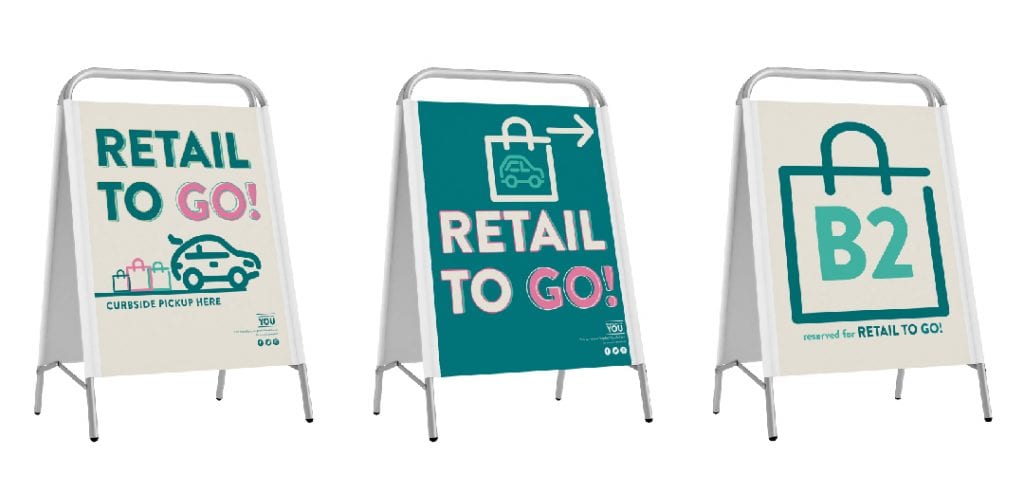 SOUTHLANDS: Class of 2020
Did coronavirus also ruin your graduation? If she did, one, that's rude and two, we're so sorry. All of the high school, college & middle school graduates in Aurora were also unable to celebrate in the big ways they'd always dreamed about. So, we launched the #SouthlandsClassOf2020 to give a special shoutout to all of those students and all of their hard work. Throughout the month of May, Southlands featured over 100+ graduates and special messages from their parents. Congrats, grads!