Westfield Food Hall
Constructing the Deconstructed
Branding, Leasing Brochure, Clipboard
Packaging
The soul is the kitchen, where food is poetry. When people gather, the warmth of the kitchen draws them in. Savory scents wafting through the air promise a meal to get lost in. Glasses clink as celebrations sing. The kitchen breathes life into the food hall.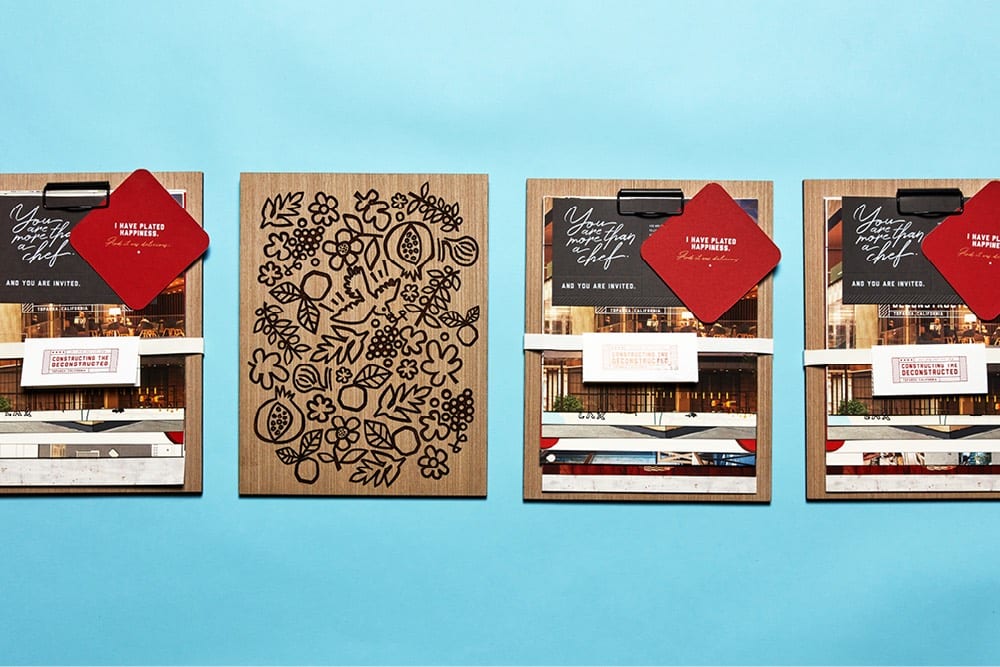 Westfield asked us to whip up a recipe for attracting top-tier chefs as tenants for their SoCal twist on the post-industrial food hall. But Westfield isn't creating your typical food hall, this is a paradise of flavors, infused with agriculture, art, and industry. An authentic sample of North Los Angeles and the perfect setting to start a new story. Therefore, its leasing piece needed to convince chefs that this new community hangout would be just as fresh, innovative, and thoughtful as their culinary creations. But NOT by reinforcing the idea of a "food hall in a mall." Because this audience is anything but traditional, we "met them where they live" and created a one-of-kind menu, utilizing local artistic talent and unconventional execution guaranteed to garner their attention.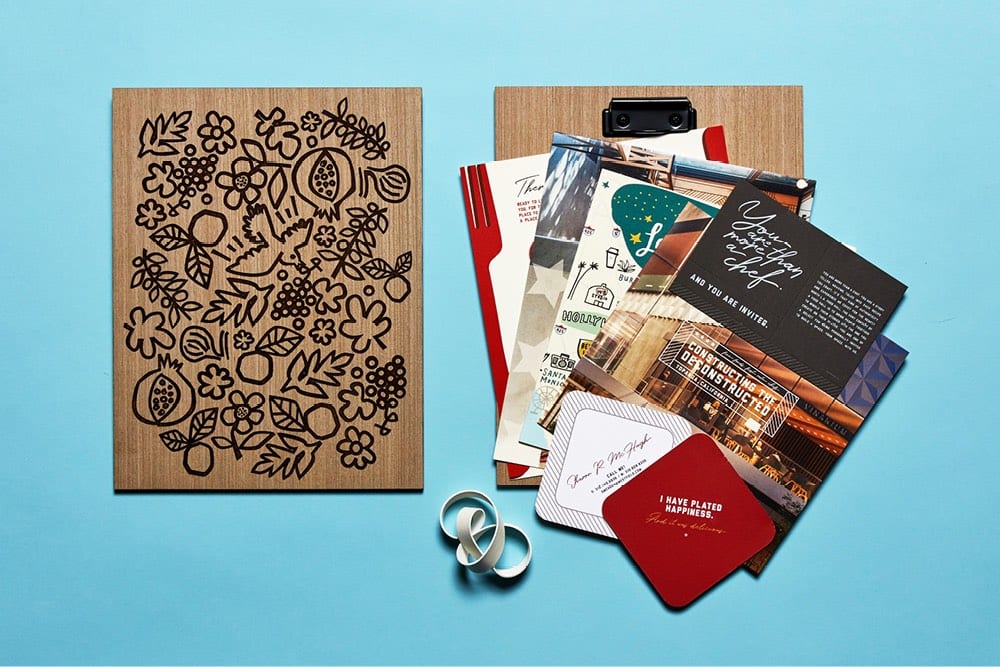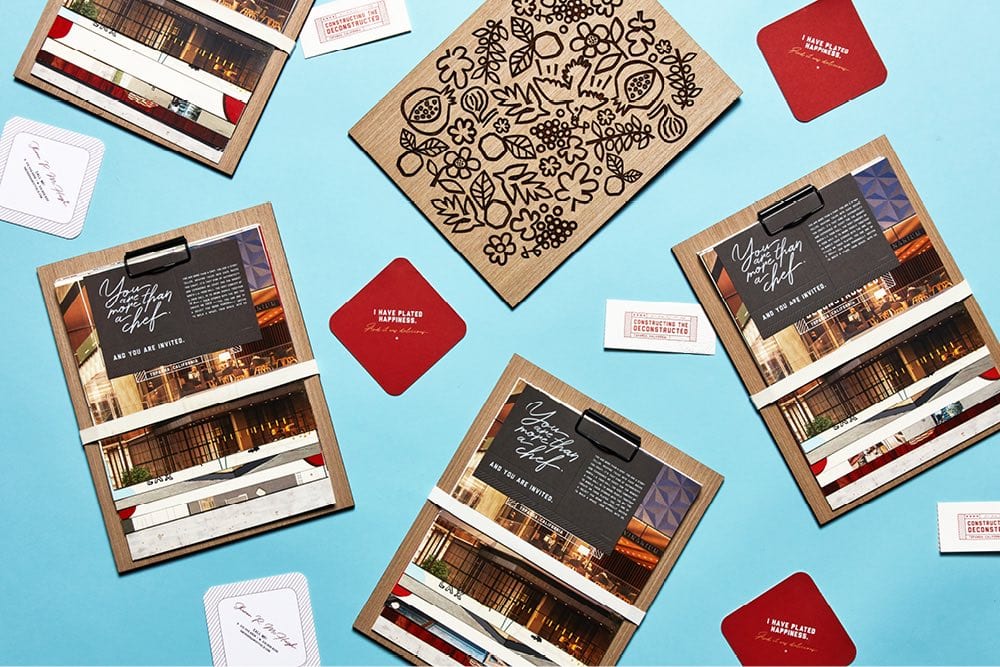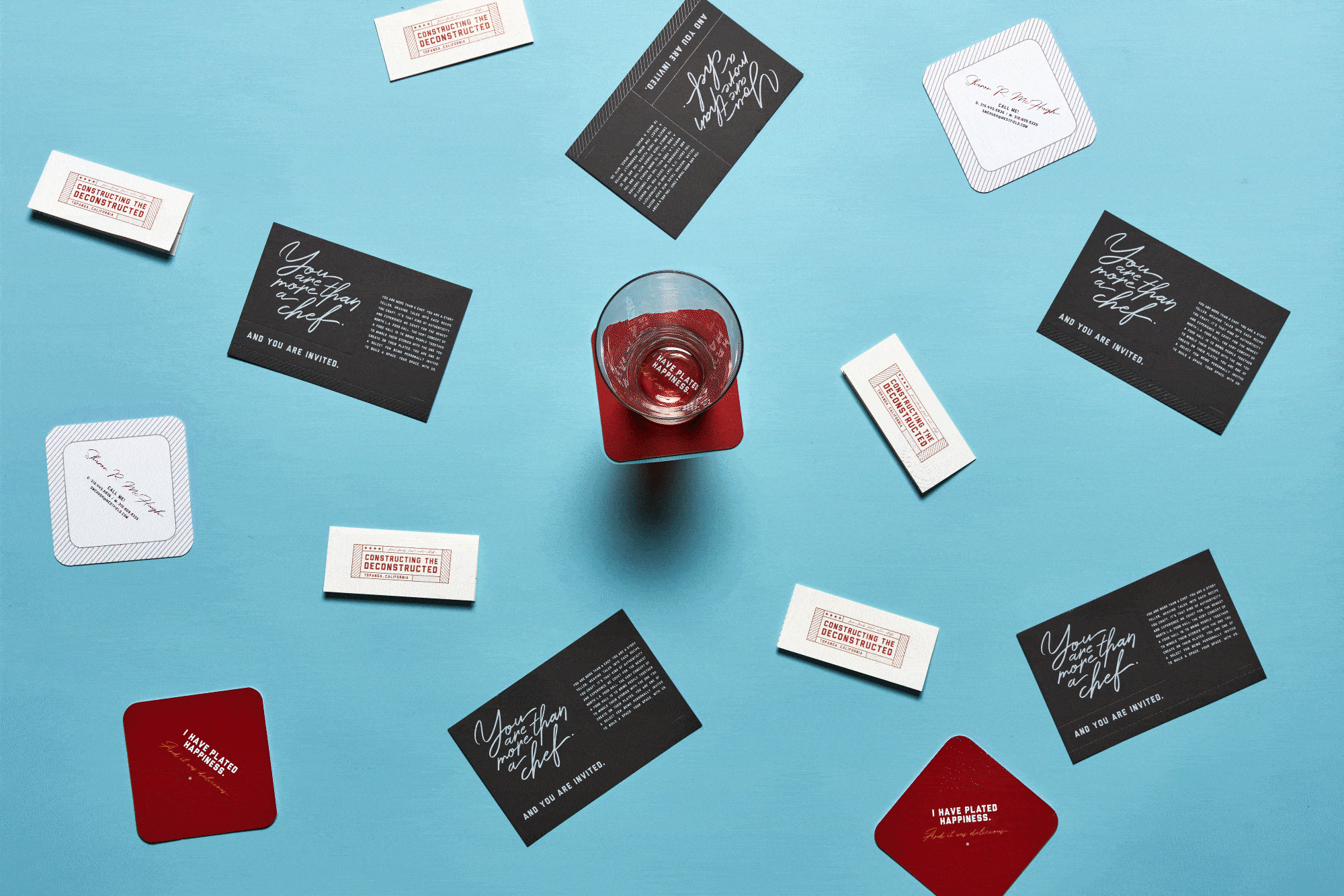 In lieu of a traditional leasing brochure, we opted for a loose-leaf delivery driven by the idea of 'Constructing the Deconstructed.' Playing on the culinary impact of deconstructed dishes, the à la carte clipboard design caters to the hectic schedules of chefs by allowing them to quickly access pieces of interest. And because taste recognizes taste, we teamed up with local artists to create a customized wood etching, original postcard art, and an illustrated map to show the food hall's location in a deliciously unexpected way.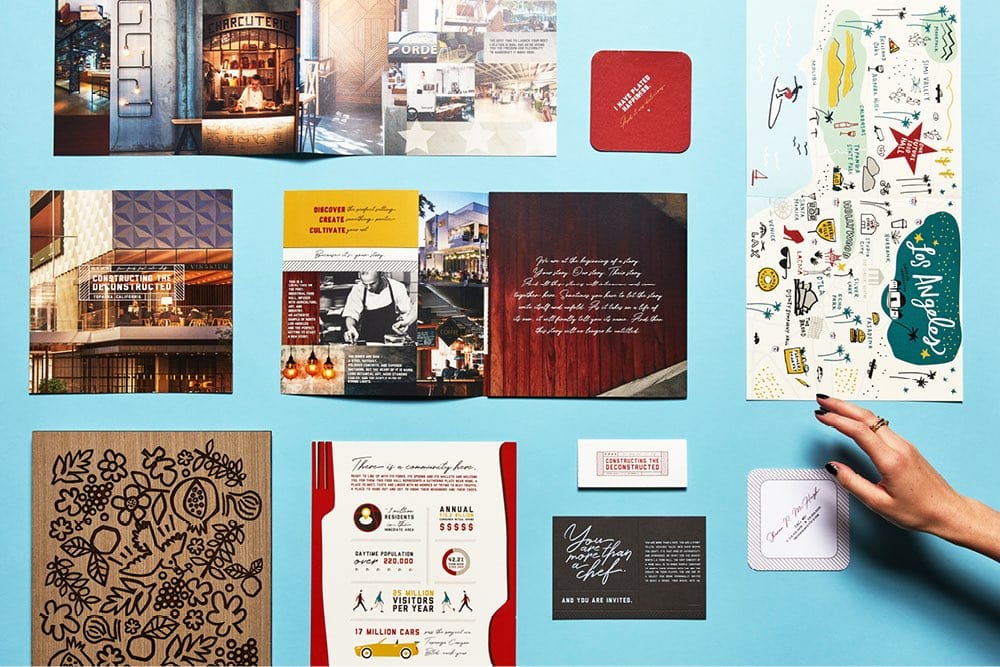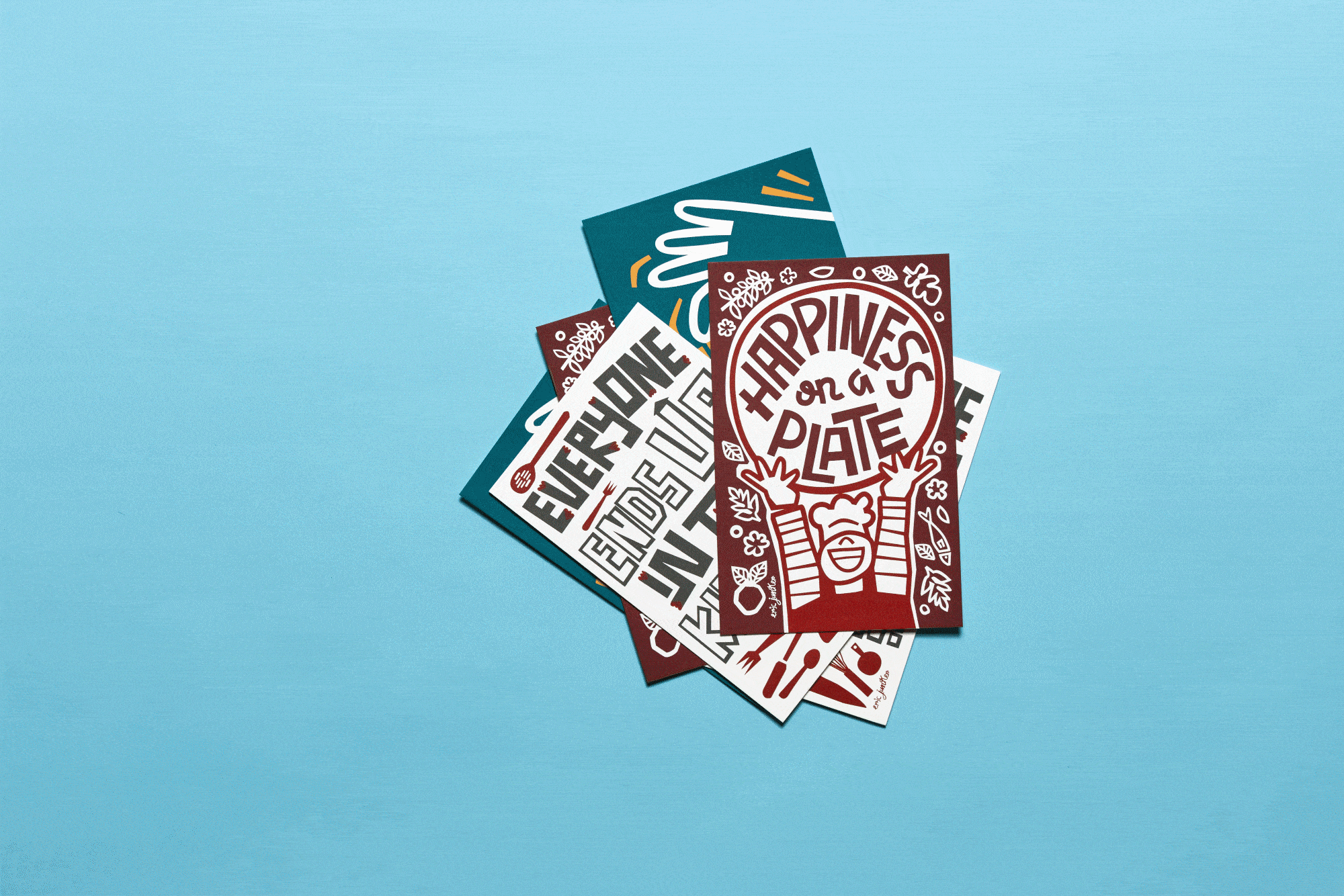 The Westfield vision is to bring together the local chef and the social foodie in a way that inspires you to cultivate your art. There is a community here, ready to line up with its forks, its spoons and its wallets and welcome you. For them, this food hall represents a gathering place near home. A place to meet, taste and linger with no worries of trying to beat traffic. A place to hang out and get to know their neighbors and their chefs. And a place to indulge in their stories told through flavor.