Pacific Place
The Great Indoors
Branding, Leasing Brochure, Packaging, Website Redesign
Joy comes from within….indoors that is. A place that inspires discovery. That's overflowing with flavors to fascinate your palette. Where you'll go on new adventures. Pacific Place makes coming inside as thrilling as exploring Downtown Seattle. Welcome to the great indoors. What will you discover next?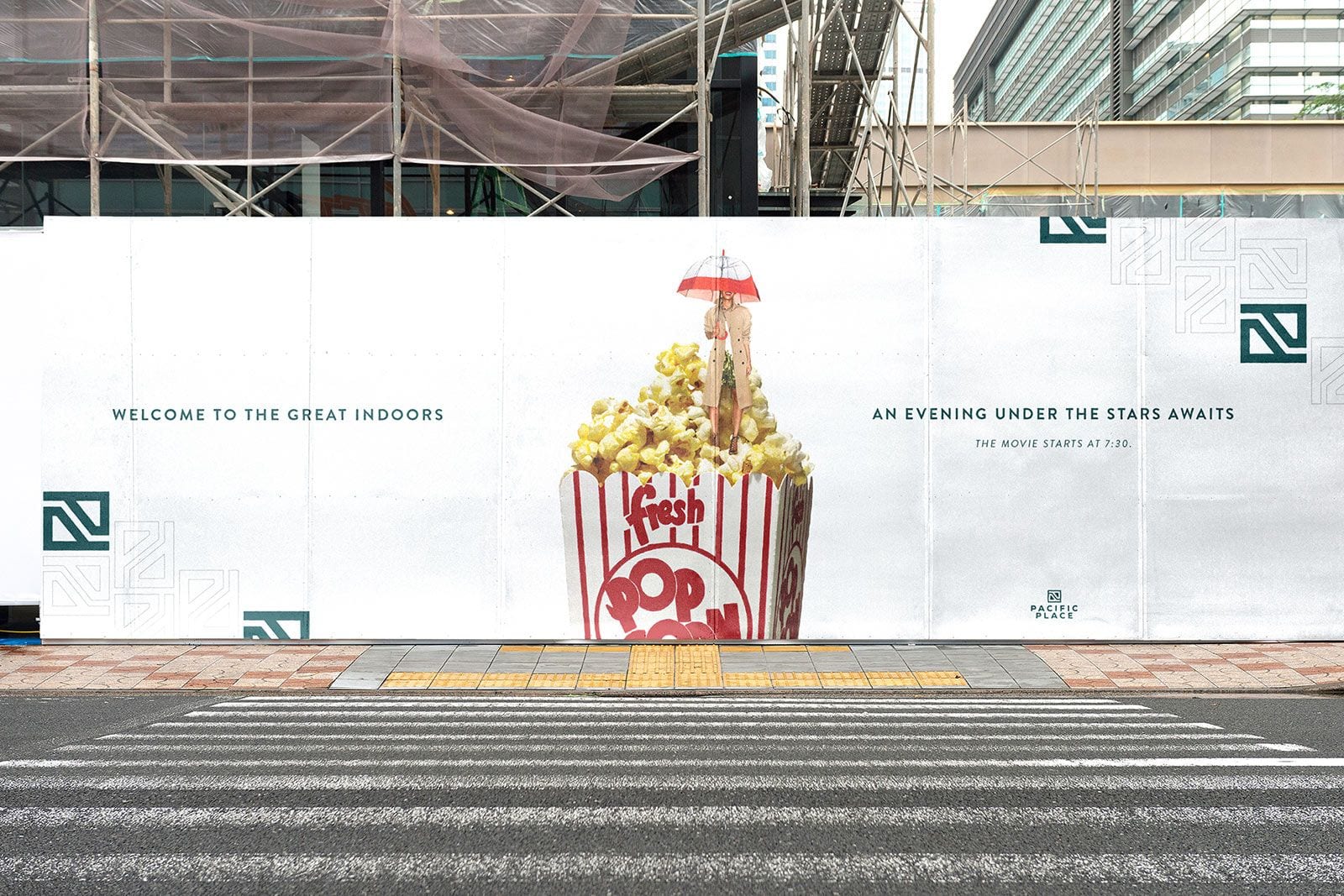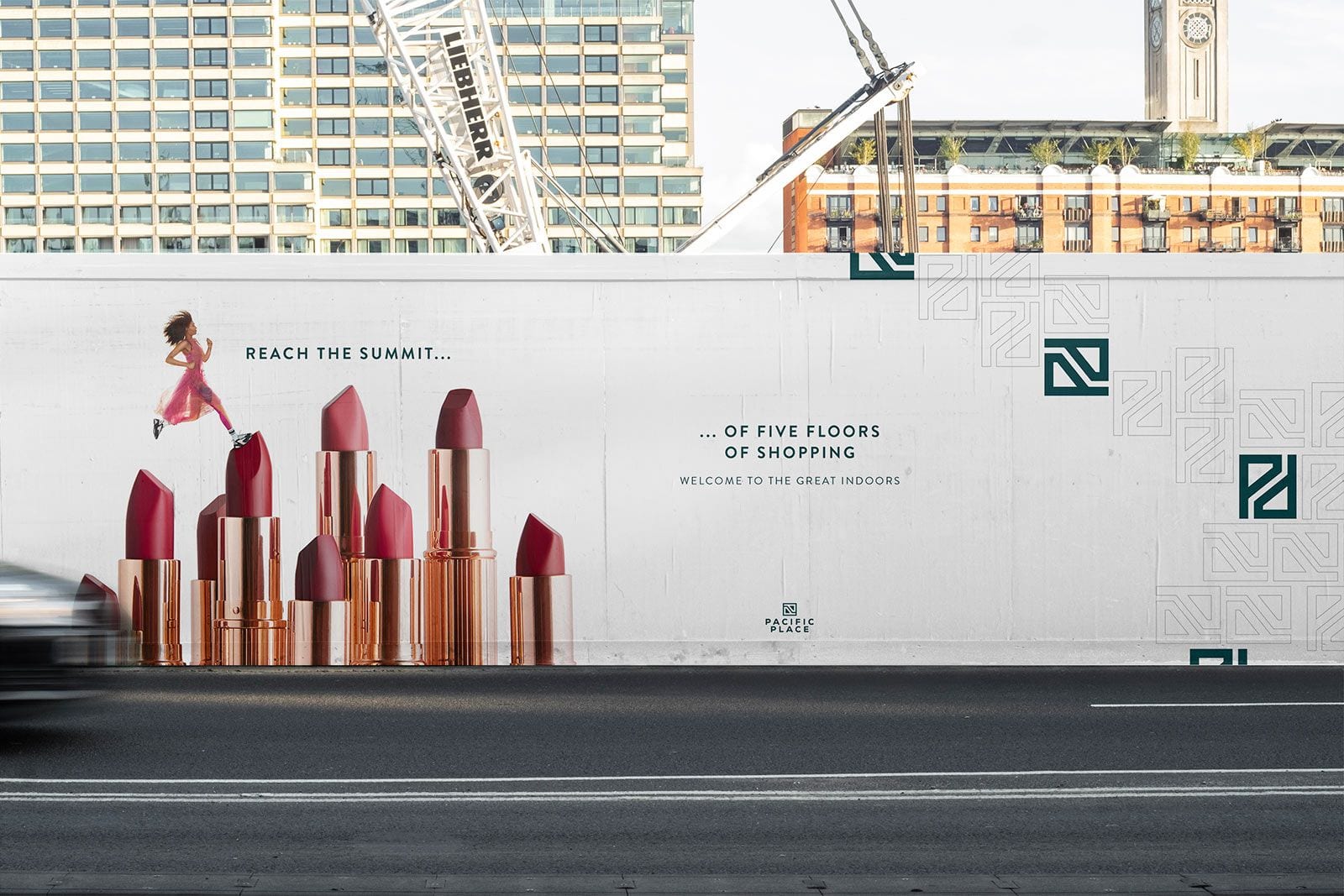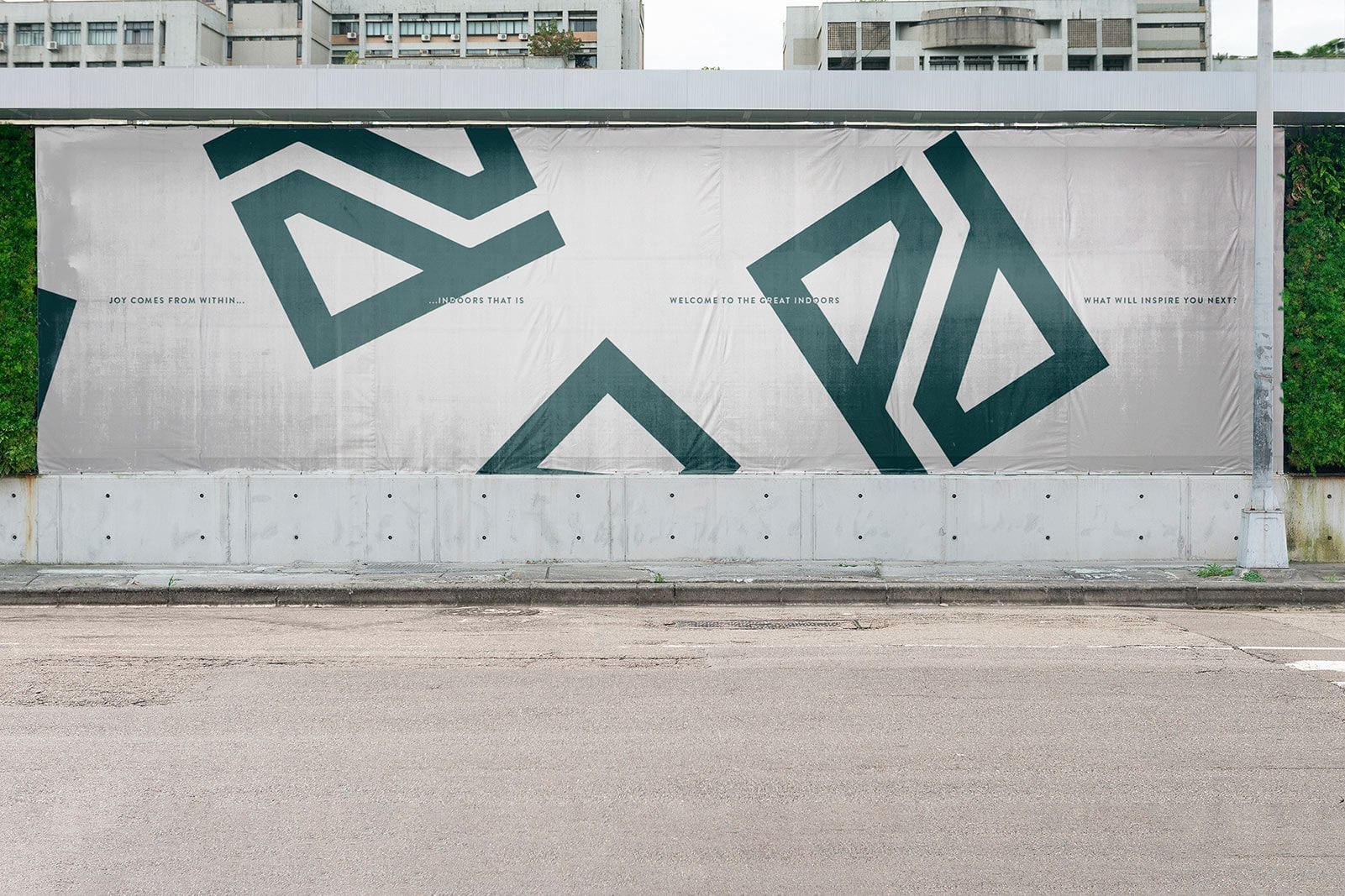 Following its multi-million-dollar redevelopment, Pacific Place needed to re-introduce itself as the Seattle icon it is. Showcasing its cutting-edge design and uniquely Seattle personality, we developed The Great Indoors to inspire locals to re-discover Pacific Place as if for the very first time and excite international visitors to unearth what's inside. The campaign creates genuine connections with them, shares inspired moments with them, and introduces them to even more Pacific Northwest highlights right in Downtown Seattle.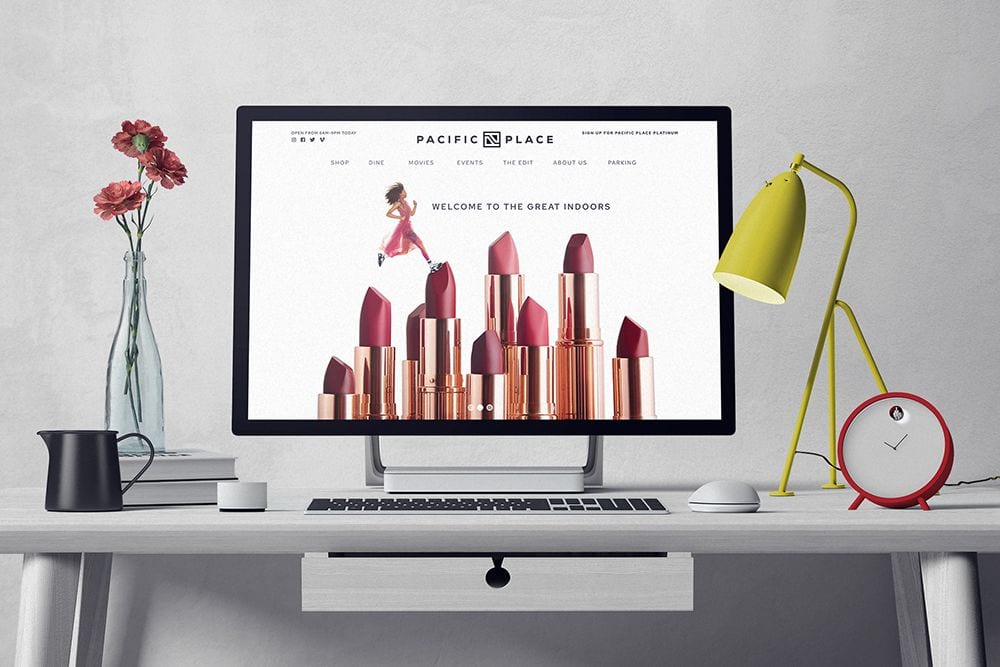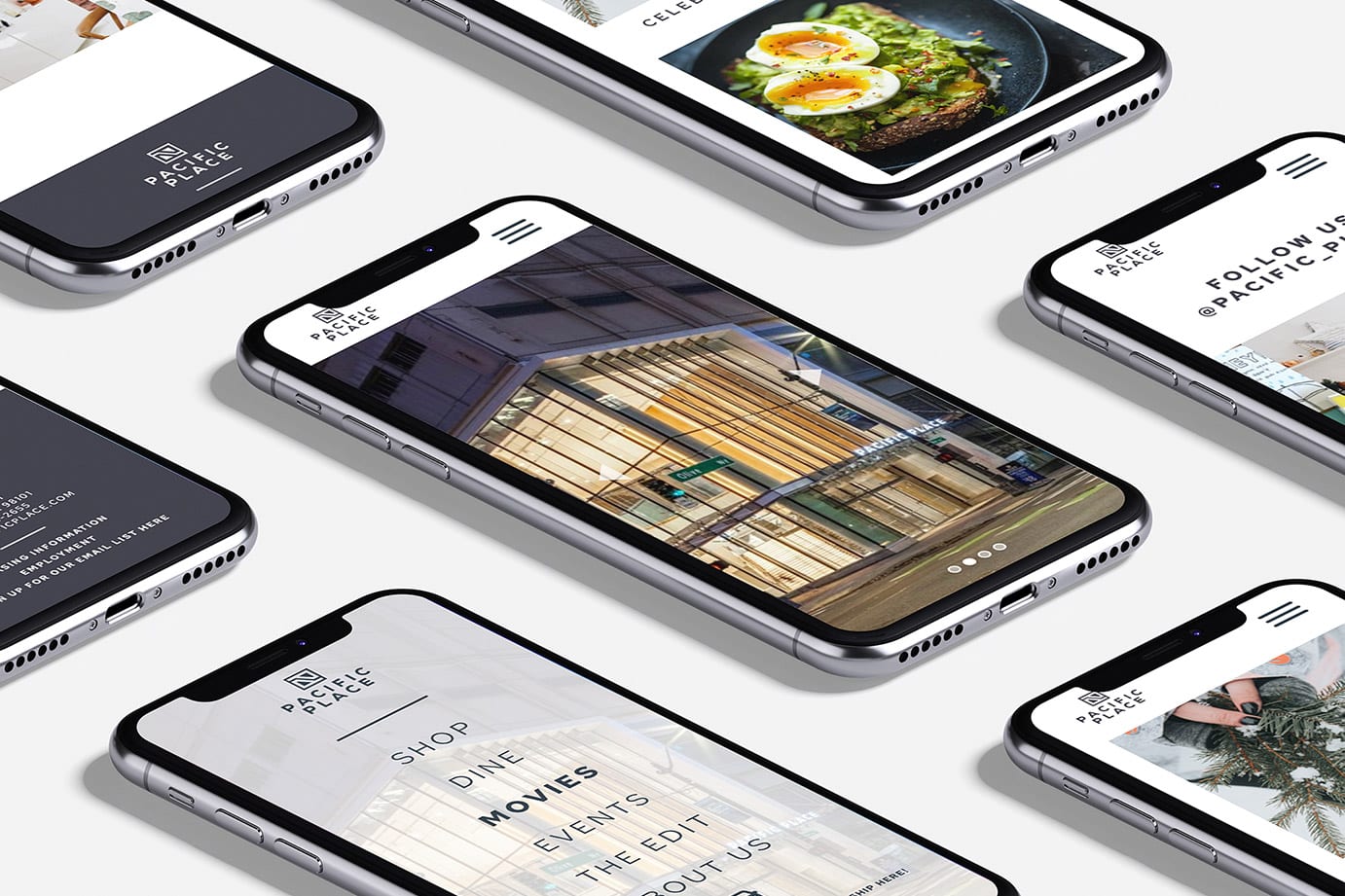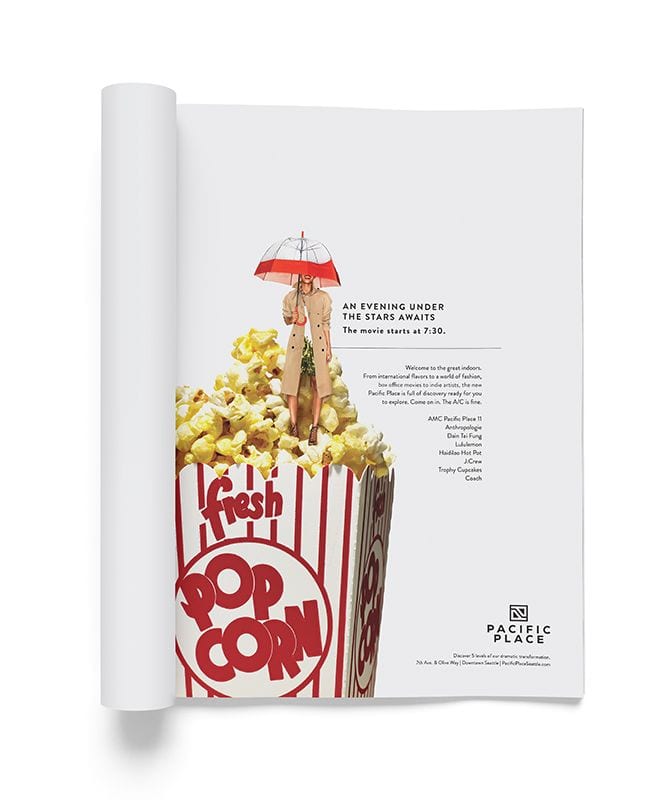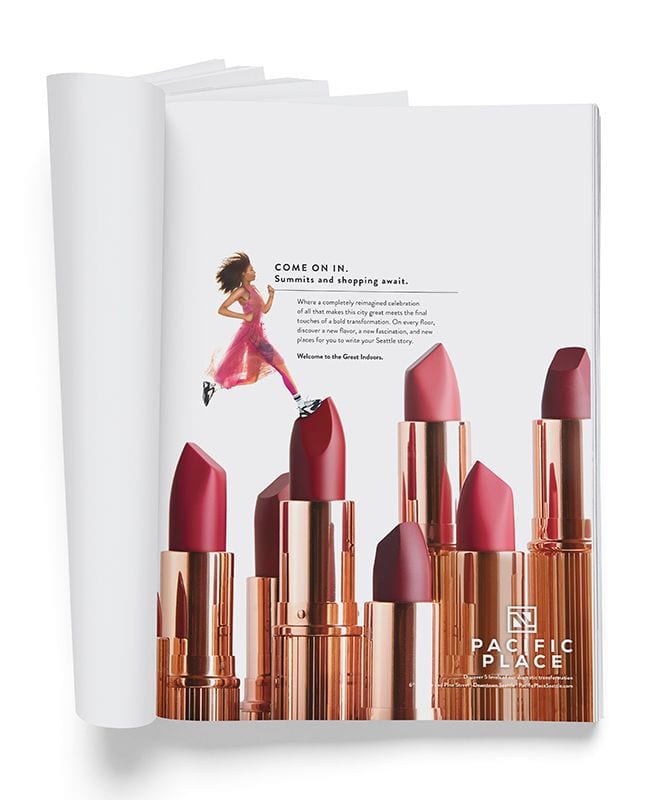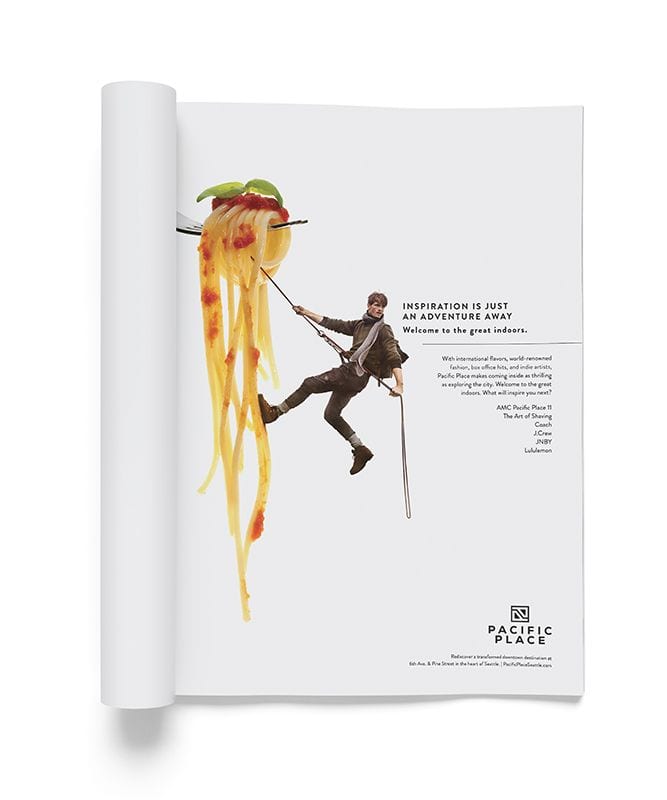 From top to bottom, from food to entertainment, the new Pacific Place is the hub, the core, and the pinnacle of the Seattle lifestyle. Therefore, The Great Indoors executes unique spirit of Pacific Place, elevates its position in the market, and promotes its calendar of events that Downtown locals have turned into their Seattle traditions. Through print advertising, exterior signage wrapping around the building, social media, branded barricades inspiring visitors to discover more, and immersive holiday season experiences, The Great Indoors is a wholly integrated campaign bringing the new Pacific Place to life.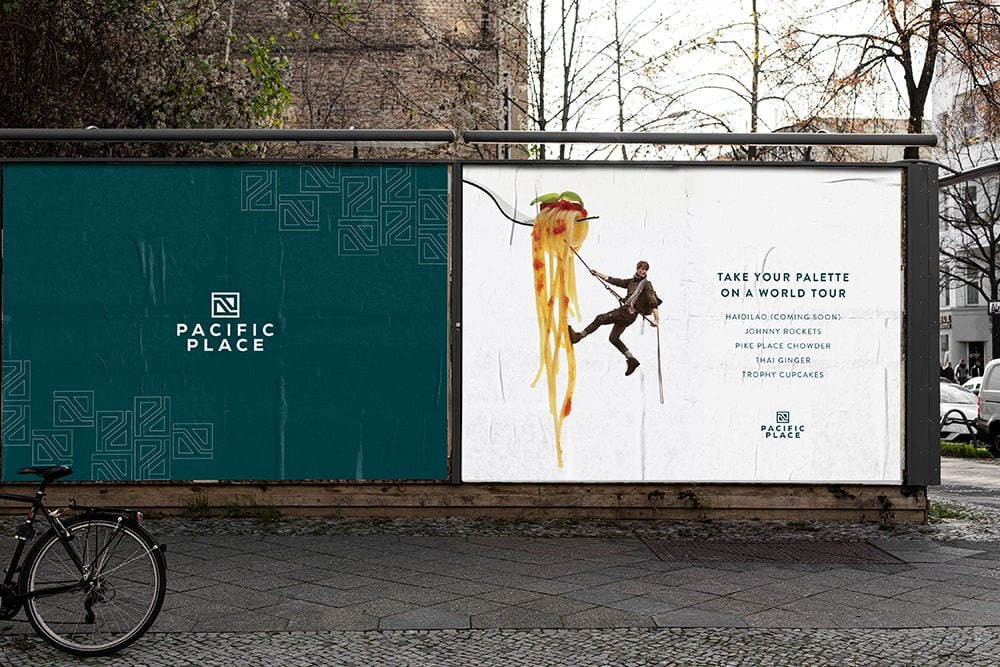 The Great Indoors conveys Pacific Place's energetic and adventurous personality and excites visitors to want to discover more, to climb higher, and to open new doors to explore every corner of the five levels of this vertical center. We produced a photoshoot set within surreal situations to capture the active spirit of the Pacific Northwest and connect it to the larger-than-life shopping, food, and experiences found at Pacific Place. All together, they bring to life the whimsical and active lifestyle discovered within The Great Indoors.