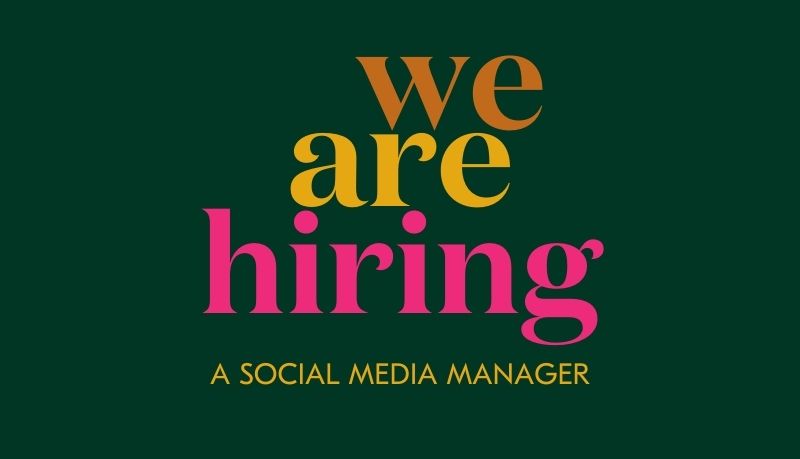 House of Current Social Media Manager 
Top 8 reasons you may be our next Social Media Manager and newest housemate: 
You are the perfect mix of creative and analytics. Both make you happy

Watching a client's business grow in real-time brings you joy

You are organized…like "The Home Edit"-level organized. Rainbow-book-shelves-level organized

You've never met a content calendar you didn't like (or you fixed it until you did)

A women-run agency obsessed with fashion, strategy, dogs, and design sounds like HOME to you

Bringing new ideas and solutions to the table is as second nature to you as un-muting yourself BEFORE you speak

You're a pop culture vulture and are constantly up-to-date on all the social trends

You consider yourself a jack/jaq of all trades and are as comfortable writing audience-grabbing captions as you are editing on-trend TikToks and designing on-brand IG stories

You're a fan of the oxford comma
If you think a caption can be a work of art—what are you waiting for?
We want to chat with you, whether on Zoom or IRL.
Job Responsibilities:
Stay on top of industry trends, new content opportunities, and best practices

Oversee the day-to-day posting, monitoring, engagement, and general maintenance of all social media platforms and communities

Create actionable and measurable plans to grow, maintain, engage followers, and achieve other client goals on popular social media platforms such as Instagram, Facebook, and TikTok 

Develop & create engaging content for all of our clients' social media channels with your design, copy, photography/videography, and video editing skills—and analyze performance to inform future content

Brainstorm new post formats, themes, and topics to continually keep client content fresh, engaging, and on trend

Generate monthly reports on social media content and channel performance, analyzing results to drive insights and recommendations for improved performance, engagement, and growth

Clearly and effectively articulate and communicate thoughts and ideas in a timely manner to both cross-functional agency teams and clients to ensure social plans are integrated holistically into client campaigns.
Desired Skills & Experience:
A minimum of 2-3 years of proven experience developing fresh and engaging social media content, social media strategies, and driving channel growth

Experience and success in social strategy and community management for Instagram & Facebook (TikTok would be great too)

Creative thinker who continuously searches for innovative ideas to engage social audiences

Expert on the 'now' with a curiosity of 'what's next' – has a pulse on new, emerging tools and platforms

Strong understanding of the social and digital content landscape and an understanding of how to apply each channel towards business and brand goals

Strong analytical skills and ability to drive strategies which deliver results

Strong creative skills in content creation, including photography, video, graphic design, and copywriting

Experience with Canva, Lightroom, Photoshop, Boomerang, and other content creation apps/tools to create custom images and edit video

Experience in representing companies and brands with distinct visual identities and brand voices

Detail oriented; experience in managing multiple channels and prioritizing multiple large-scale projects

Self-starter and can work independently to proactively solve challenges

Outstanding written and verbal communication in English, project management, and time management skills

Relishes working in a fast-paced, collaborative environment

Experience with paid social campaigns is ideal

Overall an awesome person to work with
Think you're a good fit? Send us your resume and portfolio if you have one to houseofcurrent@gmail.com!