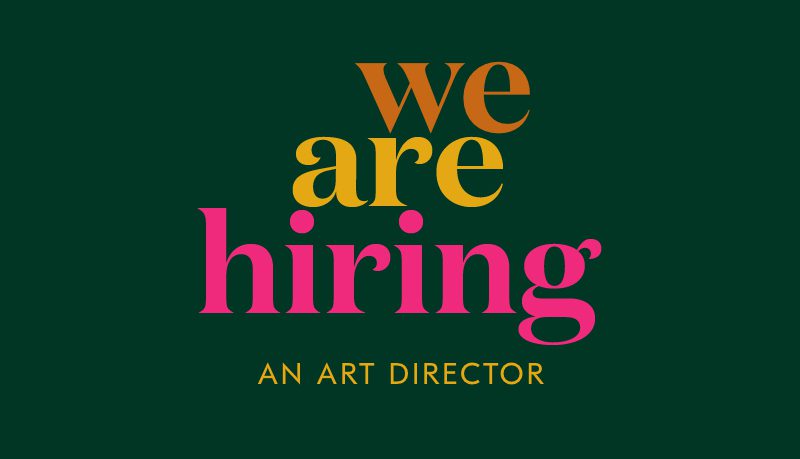 House of Current Graphic Designer/Art Director
Is fashion your forte? Is art direction your calling card? Is design your bread and butter? Does creating killer work make you sweat…in a good way? If you've said yes to any one of these, we have the perfect opportunity in house for you.
House of Current is searching for a hybrid Designer/Art Director to join our collaborative, creative group of Housemates. This candidate must be someone who enjoys and thrives when working as a key team member, has an adept ability to execute multiple client and in-house creative projects at once, and create magic daily.
Our ideal candidate possesses 3-5+ years experience as an Art Director and/or Designer in a creative agency or experience in a similar role or working environment.
Expected responsibilities for this job include:
Develop the overall look for new campaigns in collaboration with the creative team based on client/agency strategy
Visually translate concepts into various media to create suites of campaign deliverables
Design & develop new, original creative across a variety of clients
Design websites, blogs, digital advertising, and create social media content
Assist Creative Director in photo shoot production and light production work
Serve as a point person between agency and website developers, being able to speak both languages to create successful designs
Confidently present work & ideas to agency and clients, as well as work directly with clients in creative and production capabilities
Research new technology and stay on top of design and advertising trends
Strive to always raise the creative bar to lift and evolve all clients
Knowledge, skills & abilities:
Portfolio showcases track record as a hybrid designer
Well versed in all types of design including: branding, small & large format print, digital, website, etc.
Experience and proficiency with current graphic design software and tools, practices and procedures including InDesign, Illustrator, Photoshop, and Acrobat.
Motion design (After Effects / Premiere Pro) + Social Media experience a plus
Have a strong understanding of front-end responsive web design, WordPress CMS, and working knowledge of HTML
Deliver & prioritize multiple projects for multiple clients while maintaining high level, consistent creative in a deadline-driven environment
Strong conceptual thinker and creative problem solver
Strong attention to detail and a focus on quality
Strong eye for typography and layout
Basic Qualifications:
Bachelor's Degree required (Graphic Design, Advertising or related field)
Minimum of 3-5 years of experience in an Art Director or Graphic Designer role
Experience in fashion/retail industry a plus
Ability to work in our office located in Atlanta, GA
Must love dogs
Think you're a good fit? Send your resume, cover letter, and portfolio ASAP to jobs@houseofcurrent.com!