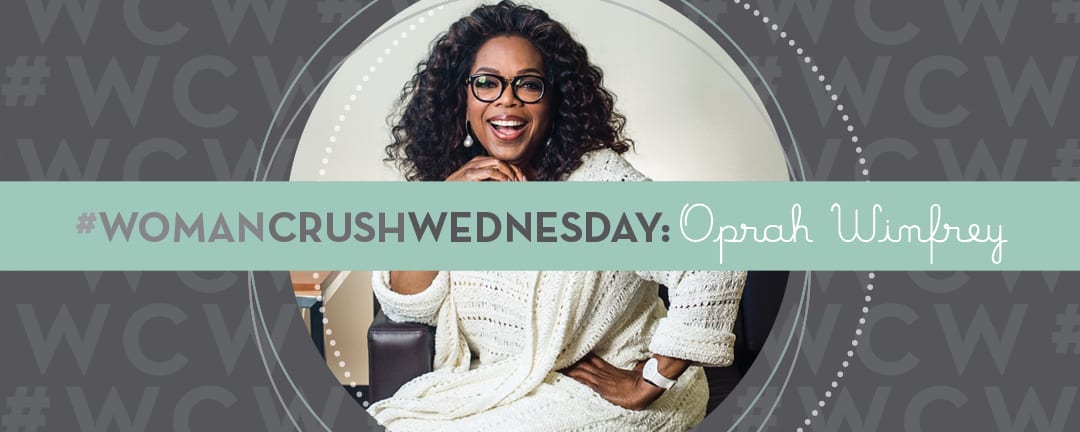 There's a reason why "Win" is in her name. Though that may sometimes go unnoticed, as she's included in the exclusive ranks of people known by first name only. Oprah Winfrey is not only debatably the most successful media mogul in the history of media moguls, but she's also an actress, author, philanthropist, leader by all definitions, and a role model for literally everyone who wants to know how to Human. At no other time was that more abundantly clear than during Sunday's 75th Golden Globe Awards Ceremony, when she accepted the Cecil B. DeMille award for lifetime achievement. She is the first black woman, and only the fourth black actor, to receive the honor, and gave an acceptance speech worthy of no less than a Nobel Prize. At the very least, HOC's Woman Crush Wednesday.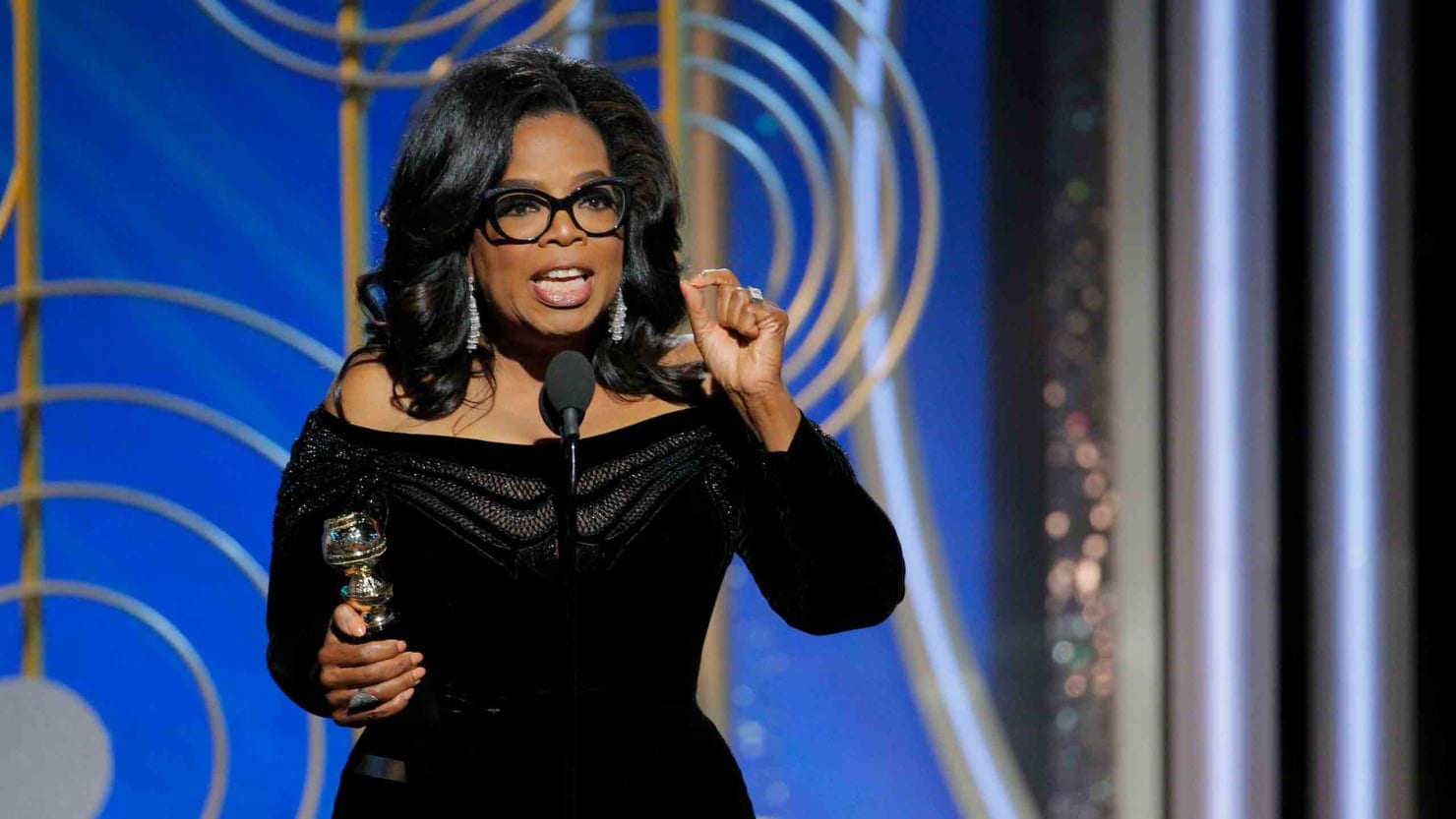 Her moving monologue (which had us all leaping off our couches in a standing O-vation) served as the exclamation point to a night defined by female empowerment and activism. In an unprecedented expression of solidarity, the red carpet was peppered with black, most attendees using their attire to make political/social statements more so than fashion statements. The night itself was an exclamatory response to months and months of women saying #MeToo, and the decades of injustice that led to that. To be honest, we could've dedicated this blog to any one of the courageous women who partook in the demonstration.
But then Oprah took the stage…
During her State-of-the-Union-esque (please?!) address, Oprah told the story of how she remembered watching Sidney Poitier, the first black male to win for Best Actor, accept his Golden Globe while she sat on the linoleum floor of her childhood home. In 1982, he received the very same award she was now receiving in 2018. She told the stories of Recy Taylor and Rosa Parks. The stories of "… women whose names we'll never know. They are the domestic workers and farmworkers; they are working in factories and they work in restaurants, and they're in academia and engineering and medicine and science; they're part of the world of tech and politics and business; they're our athletes in the Olympics and they're our soldiers in the military."
Most importantly, they are women. And at that microphone, Oprah used her voice to give them a voice.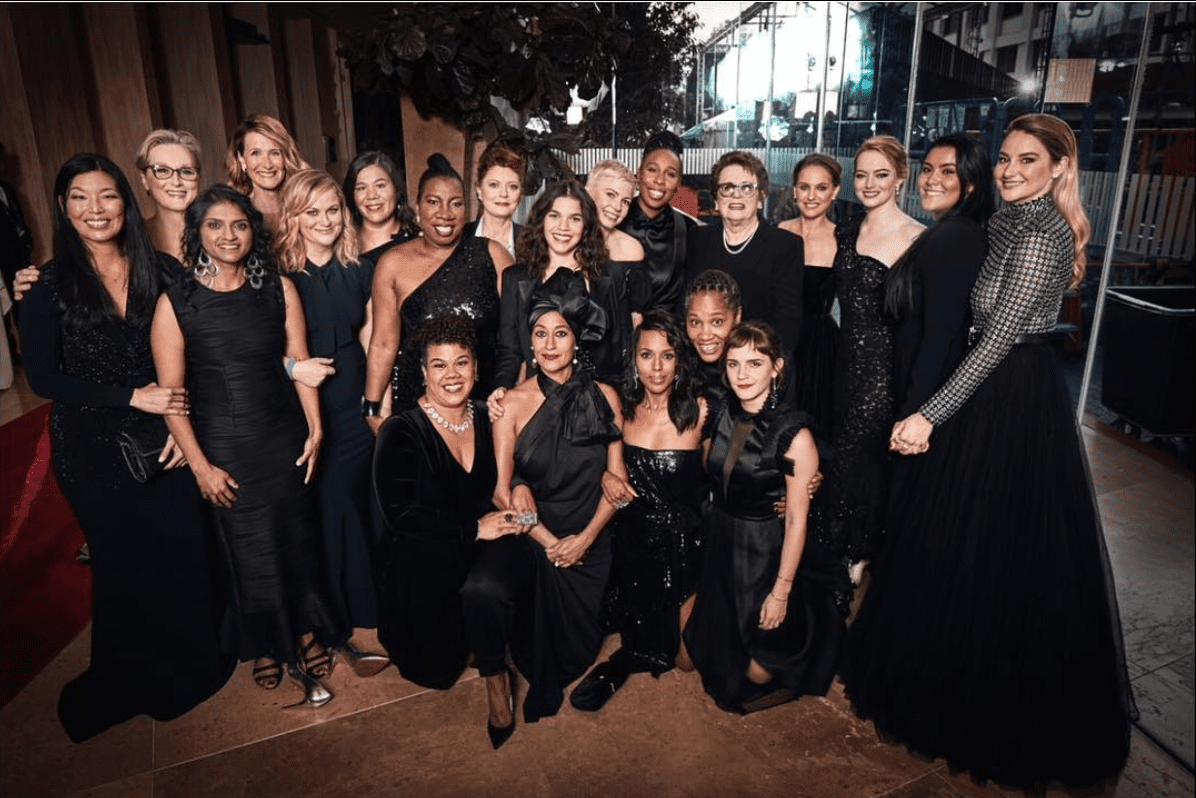 The Cecil B. DeMille award is given to those who have made outstanding contributions to the entertainment industry (O: The Oprah Magazine was named the most successful startup the industry's history… can you say #ladyboss?). But what's even more remarkable, in Oprah's case, are the contributions she has made to the greater good of the world. A product of poverty and sexual abuse herself, she is now worth upwards of $3 billion, every dime being self-made. However, the true value comes in how she uses her hard-earned fortune.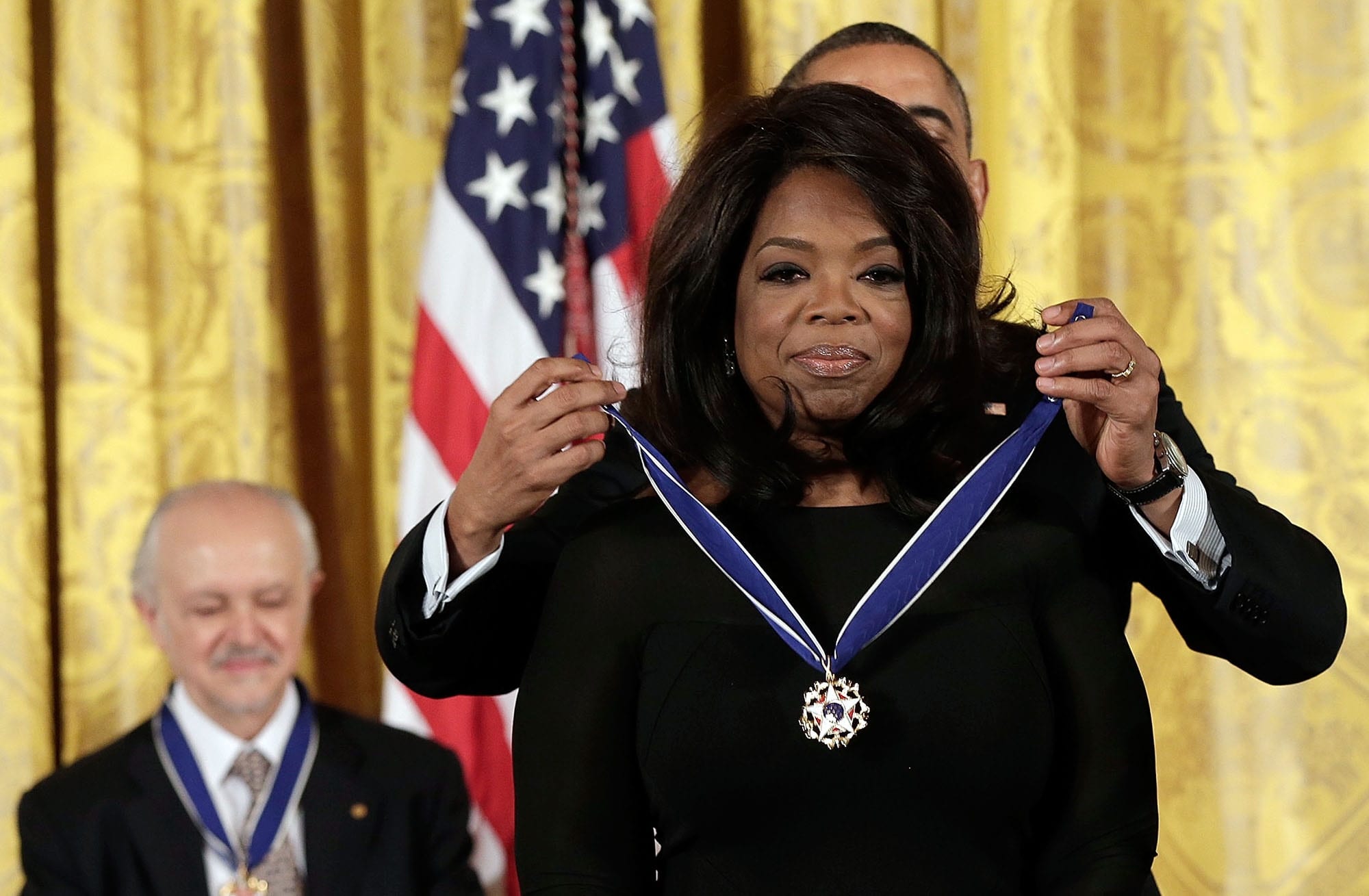 We'll let her accomplishments speak for themselves.
As one of the most active philanthropists in the world, Oprah assists with initiatives relating to education, poverty, arts & culture, environment, heath, disaster relief, and whatever the needs of the day are. She launched The Angel Network in 1998, with an original goal of raising $3.5 million for student scholarships through viewer donations. By 2010, it had raised $80 million and secured the time of more than 15,000 volunteers to build homes for Habitat for Humanity. After doling out 150 scholarships of $25,000 each, all additional funds were allocated to charitable causes, including hurricanes Katrina and Rita. The network has also assisted in the construction of 60 schools in 13 different countries, providing school supplies, books, and uniforms. That doesn't even include The Oprah Winfrey Leadership Academy for Girls in South Africa, which celebrated its 10th anniversary in 2017, dedicating more than $100 million to the education of academically gifted girls from disadvantaged backgrounds.
To keep this laundry list of generosity going, Oprah has also donated more than $20 million to the creation of the Smithsonian's National Museum of African American History and Culture. She launched "O Ambassadors," a school-based program that in 2008 encouraged students to work with same-age peers in underdeveloped countries, as well as The US Dream Academy, a national after-school program that helps support children with incarcerated parents. And that doesn't even scratch the surface. There are dozens more organizations the wOman, with a capital "O," has either had a hand in founding or funding, through both donations and out of her own pocket. It would take until next Wednesday to list them all.
(Seriously, where's our Account Coordinator? This deserves a spreadsheet.)
We can't think of a more appropriate way to close this #WCW than with the words of Oprah herself:
"I want all the girls watching here and now to know that a new day is on the horizon. And when that new day finally dawns, it will be because of a lot of magnificent women, many of whom are right here in this room tonight, and some pretty phenomenal men, fighting hard to make sure that they become the leaders who take us to the time when nobody ever has to say, 'Me too' again. Thank you."
No O (can we call you O?), thank you.