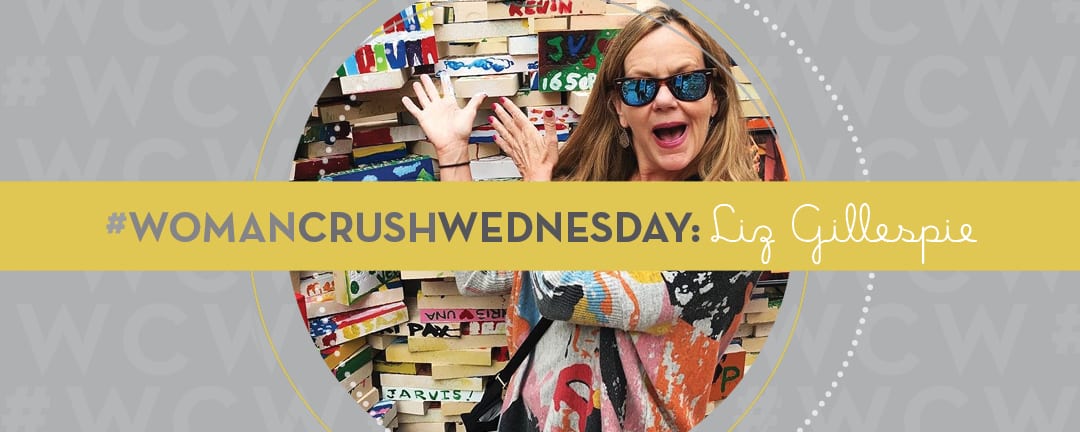 Her Journey Never Ends: An interview with Liz Gillespie.
As you probably know by now, every week we feature incredible women accomplishing incredible things in their respective fields. From Olympians to boardroom bosses, these fierce females are #crushing it in some major ways, frequently putting them a few hoops and literal hurdles (Shalane Flanagan, anyone?) out of HOC's reach for a face-to-face Q&A. But sometimes you're lucky enough to know your heroes. To live blocks away from them. And to occasionally even work with them. Such is the case with Liz Gillespie – Partner and Vice President of North American Properties, friend, business partner, and this week's #WCW.
We had the opportunity to sit down with Liz and pick her brain about everything from cats to carousals to creativity. And because our words will undoubtedly fail to do justice to her journey, we're going let you hear straight from our Crush herself.
Take it away, Liz!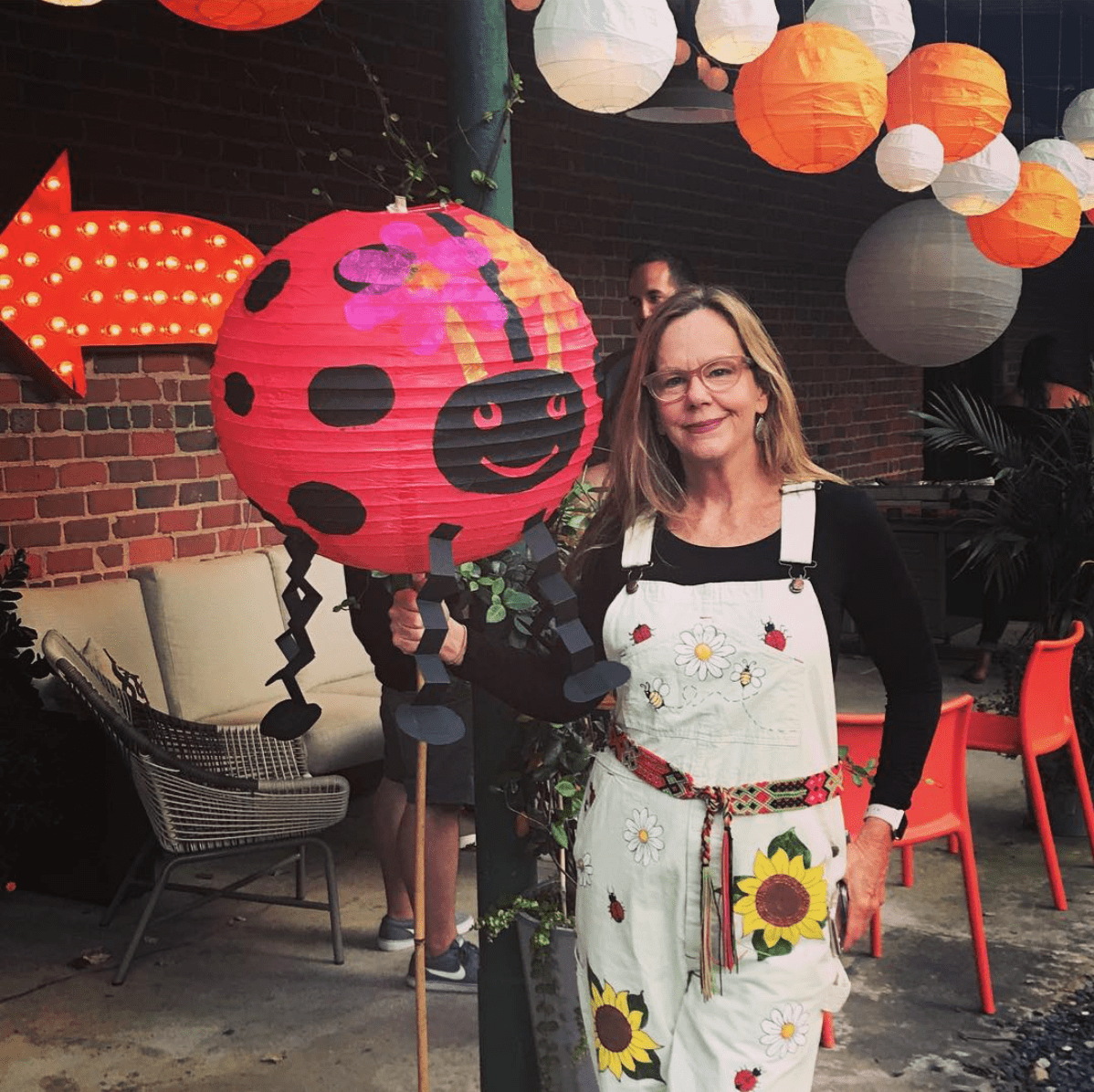 First thing's first – how did you get into this business?
Are you buckled up?! I guess I should start by saying that my entire life has been a journey leading up to where I am today. One of six, I was raised in an environment of explorers and innovators. My father was a developer, always looking for the next adventure – for how he could leverage what was happening where we were to create something that didn't exist before. My mom was equally as resourceful, constantly making something out of nothing. We played the "what if?" game a lot and I've definitely carried that with me into my career. Every day I look for new ways to make things, places, and peoples' days better.
This sort of skips ahead to a later question (spoiler alert) but my first job was at the original Christmas Store in Dallas, Texas. I was sort of an elf. What I loved about that job was that everyone who came into the store came in with Christmas in their hearts and left with something that would become a part of their holiday tradition.
The next summer, I decided I wanted to work at the zoo. But when I approached them about internship opportunities, they told me I had to be a certified vet in order to get anywhere close to the animals. I didn't let that stop me, though, and instead took a gig managing the zoo carousal. Again, everyone I came in contact with was there to have a good time, further fueling my fascination with crafting amazing experiences for the people around me.
My first taste of retail was at Casual Corner. I quickly moved from sales to visual merchandising, which was storytelling in its own way. We needed to draw people in and transform the store into an engaging narrative that people wanted to have a role in. Someone from the local mall got wind of my work asked me to help out with a fashion show. I was then hired as part of the mall's broader Events team. After that I got my first big break as Marketing Director at a property in Abilene, Texas, which led to three more relocations with the same company. I then moved to Jones Lang LaSalle, serving almost every corner of the country doing regional marketing, corporate sponsorship, and working closely with brands. That took me to Atlantic Station, which is where North American Properties discovered me. And the rest is history!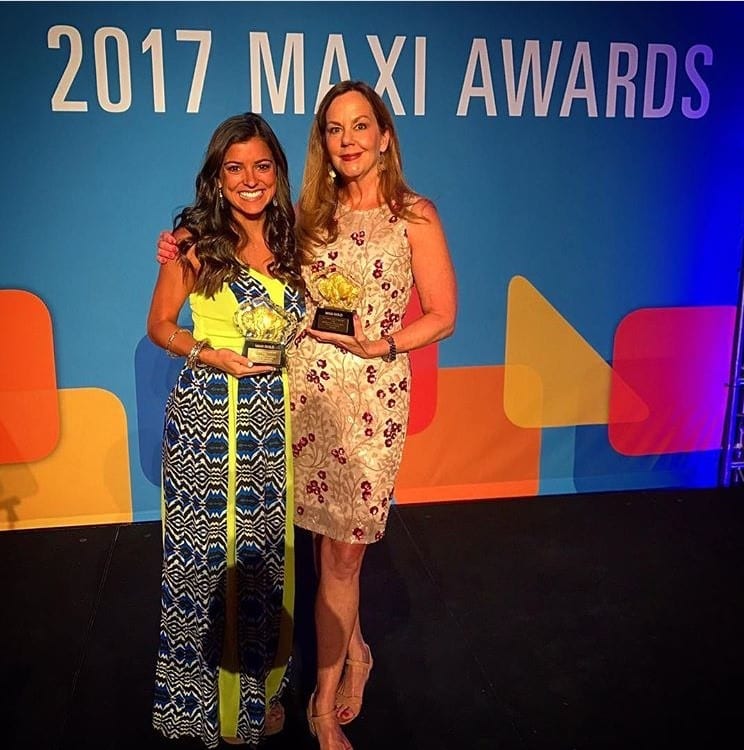 You're obviously an extremely successful businesswoman. But has being a woman ever felt like a disadvantage?
If I want to do something, I do it. If there's somewhere I want to go, I go. If there's a group of people I want to spend time with, I spend time with them. I try to stay immune to anyone thinking I – or anybody else for that matter – can't do something for any given reason. I believe that it's all in how you filter your life. If I wanted to use my energy looking for all the injustices as it comes to women, I could. But I'd rather focus on the positives and to look for the opportunities for both women and men. For everyone.
How do you support other women in business?
While my team consists of 8 women and 1 man, they're all #ExperienceMakers. It's about who they are, not what they are. That's the key to what we do. I really strive to provide an environment where every single member can grow, and where their opinions matter in very tangible ways. Where they can play the "what if" game right alongside me. That's the only way they'll continue to become leaders in their own rights, to try new things, and to truly experience life.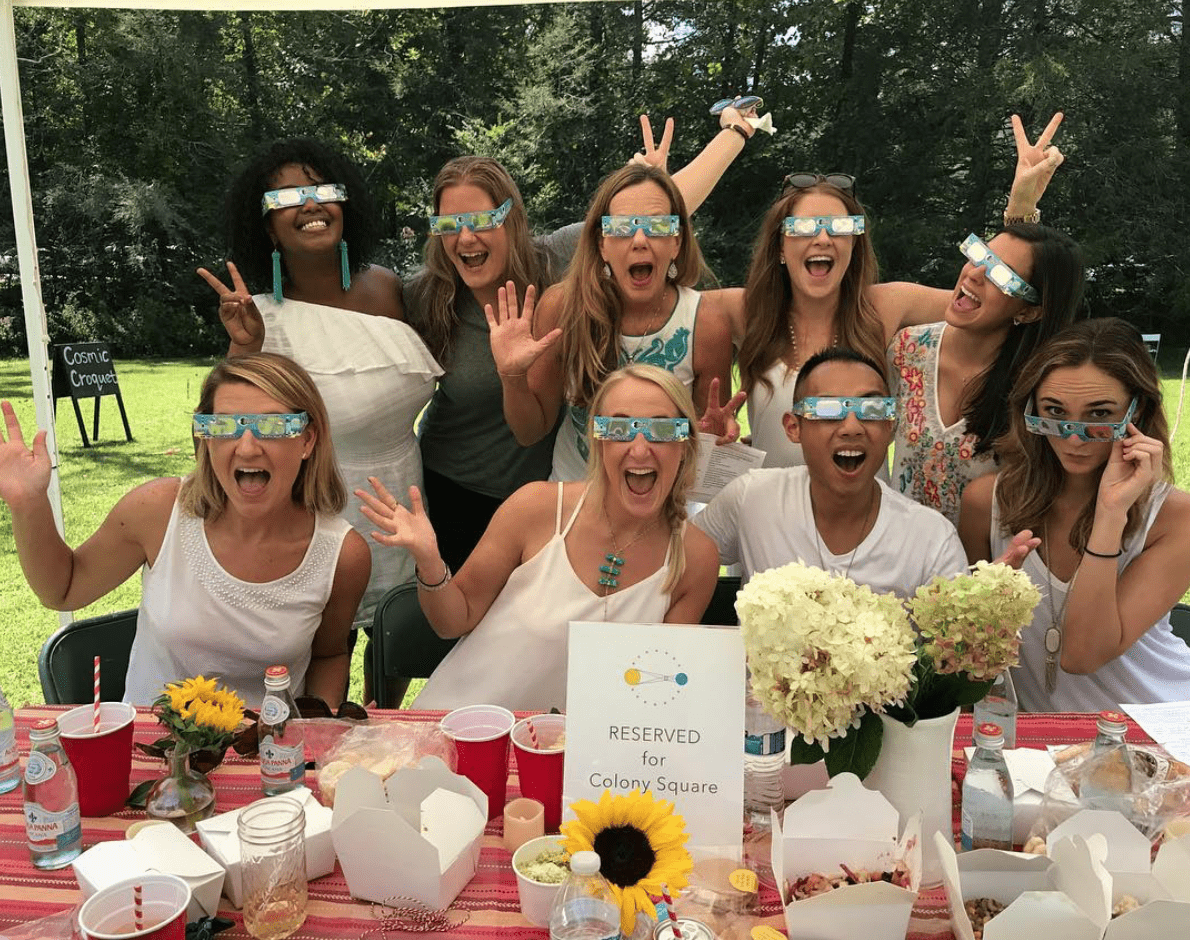 What is the first thing you do in the morning? Last thing you do at night?
Well, I have two cats (Lewis and Clark) who wake me up. So I first have to spend time with them. Then I pick up my phone to make sure nothing has happened in the world that I need to know before I get up and make my tea. I should probably also tell you that I typically sit and drink my tea in a 1920's French carousal bench that I serendipitously found antiquing. It lives in my kitchen as a fun reminder of my days at the zoo carousal and of how I even got started on this crazy adventure.
I'm very much a night owl, though. So I usually look through pictures on my phone as a final way to connect with the world and check in with people before I got to bed. I also have this mantra where I list out all the things I'm thankful for. It keeps me grateful and gets me out of my own head. And of course, I end my day like I begin it – hanging out with Lewis and Clark.
What's been your most memorable work project? Personal project?
Professionally, the first thing that comes to mind is the MIDTOWN letters at Colony Square. And really just the transformation of that entire area. We took a dead space, brought it back to life, and put it at the forefront of the community. It encouraged people not only to imagine what Colony Square is now, but what it could be in the future. It said, "this is our Midtown."
Personally, I would have to say gutting and renovating my condo. It's something I had never done before. Between my nomadic upbringing and a career path where advancement meant relocating, Atlanta was my 29th move. This was my first opportunity to create something that I could 100% call my own. It was my vision, start to finish, and with the invaluable assistance of two very talented ladies (shout out to Mallory and Christine) it has become one of very favorite places.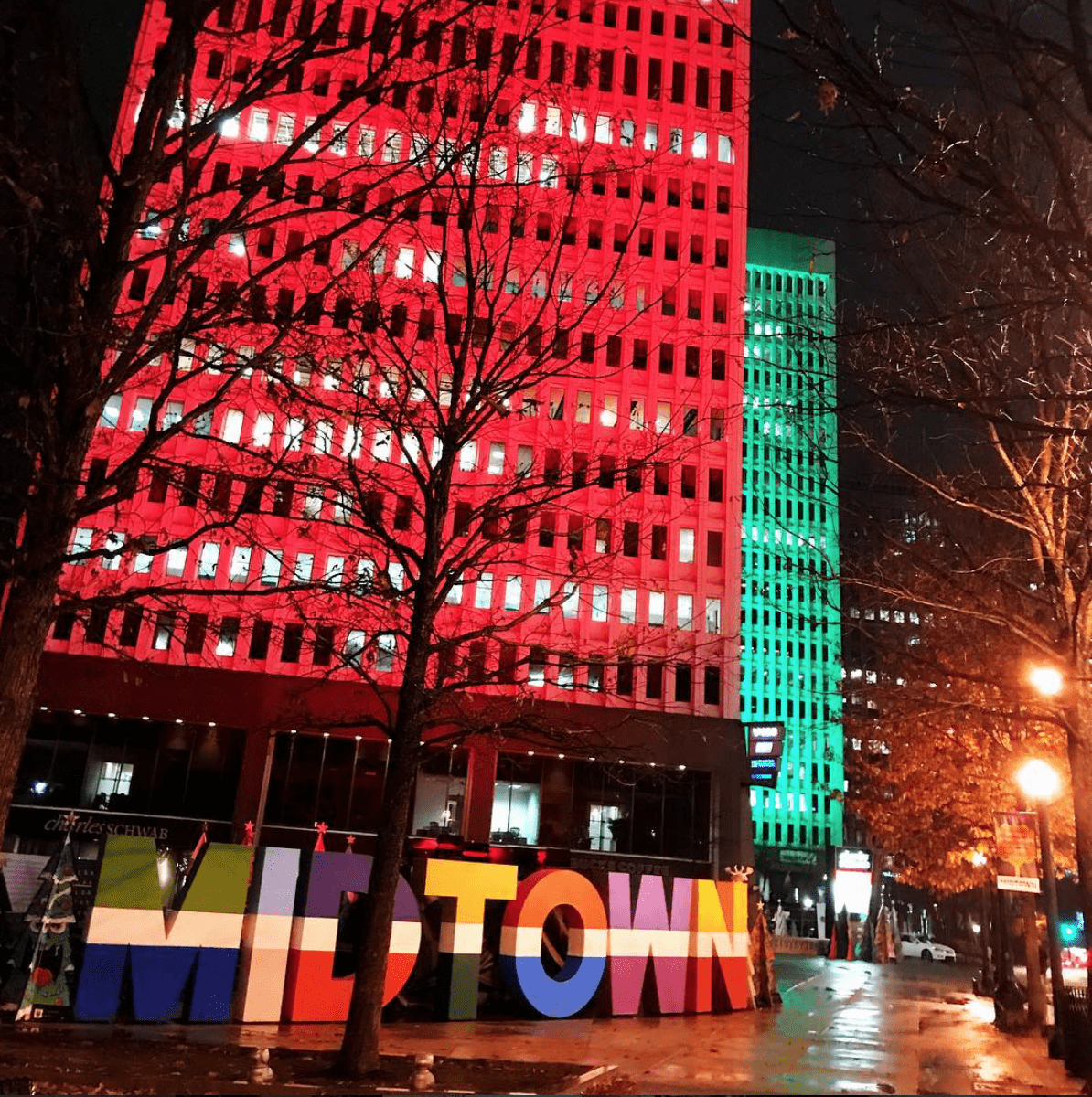 What's been your strangest or most unexpected job? What did you learn from it?
Crewing on hot air balloons. Technically I was a volunteer, but I spent every weekend there. I even learned to pilot! Hot air balloons are usually a bucket list item or reserved for special occasions like birthdays or marriage proposals. One time we even had an Air Force 1 pilot who had flown every kind of aircraft (even escorting Nixon to China) except for a hot air balloon. It really just continued to prove to me the magic of experience making.
What do you think has been the secret to your success?
Being adaptable, curious, open-minded, willing to learn, and willing to explore. I can find inspiration in just about everything. My mind has a filing cabinet where I store anything and everything I find interesting – which really comes in handy when working on professional projects. If something once captured my imagination, I'm going to find a way to bring it back.
Out of all your travels, what's been your favorite/most memorable trip?
Much like professional projects, no two trips are the same. Every place has its own soul and collection of differentiators. I think you have to appreciate each for what it is.
But if I had to choose, I would probably say Africa. I (naturally) helped with an art class, and the kids were all so appreciative and so eager to learn. Their eyes lit up at each and every new thing we would show them – they couldn't get enough! Those were some of the most inspiring moments I've experienced. And I couldn't not mention the random lion, elephant, giraffe, and baboon encounters.
Then there was my most recent trip to Prague. The whole place was sprinkled in pixie dust, with surprises and delights around every corner. You'd turn one corner and there'd be a bridal group setting off paper lanterns into the air. You'd turn the next and there was a woman playing music with 40 glasses of water. Then we stumbled upon an impromptu wine festival. It was complete and total immersion.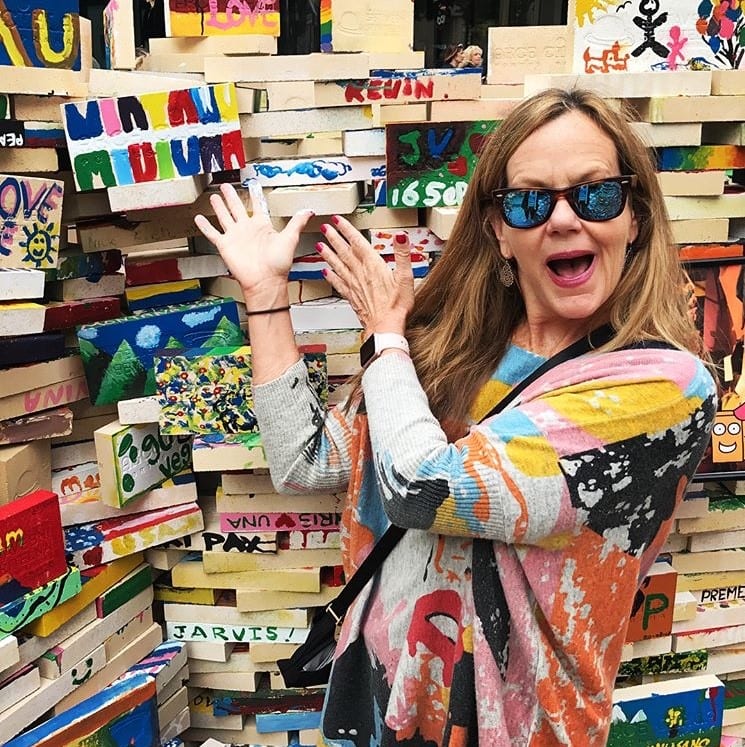 Where did the #noendtomyjourney hashtag originate?
I have to admit that my sister gave me the idea. (Told you I came from a family of explorers!) She claimed the hashtag #touristthroughlife. She uses it everywhere and even had "Tourist Through Life" on her business card, pre-social media. We were on a family trip to Mexico and decided I needed one, too. #Noendtomyjourney was the unanimous winner. There's truly no end to it – every day is a new adventure.
What do you like/dislike about social media? Favorite accounts to follow?
I like that it helps me to stay connected with people even when you don't see each other for years. (Lisa Maloof is the perfect example of this!) Again, I've moved 29 times, and without social media, it would be impossible to keep up with everybody. Social media has helped me keep in touch with people I've met over the years and throughout all my travels.
Of course there's the "fear of missing out" aspect. People spend so much time on their phones – sometimes we need to pull back and have a conversation IRL.
Most of my favorite accounts involve travel – National Geographic, anything dedicated to nature or animals. I recently saw Color Factory on House of Current's Instagram and have been really excited about that lately. I'm kind of like the Alice in Wonderland of Instagram and Twitter in that I just chase rabbits down rabbit holes and see where they lead me. It rarely steers me wrong.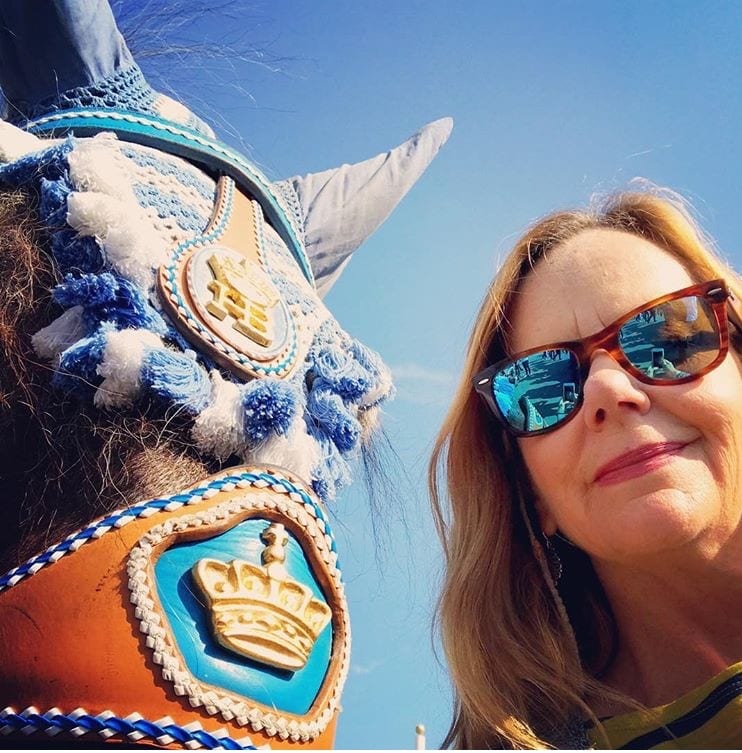 How do you unplug from it all?
Unplug? I don't really know what that means. I'm a very visual person and even when I'm not "working," I'm constantly wanting to capture things that inspire me. I probably take 100 pictures a day. I love taking walks by myself in Piedmont Park – phone in hand, snapping pictures all along the way. Mark Toro once said that he's "always on vacation, but never on vacation." I can relate to that.
What's your favorite thing about Atlanta?
Definitely the diversity of experiences. Every place I live, I look for a lesson to learn. In Atlanta, it's about the value of different experiences and all the different people that come along with those. I also love that the airport is only 20 minutes away and that from there, I can go absolutely anywhere I want. The world is at my fingertips. #Noendtomyjourney, right?!
Who are some people, past or present, you look up to?
Really anybody who chases their dreams. I love disruptors and how they force people to reimagine what life can be. Richard Branson is someone who never stops innovating. He's always willing to try something new and seems to approach everything with gratitude. Elon Musk is, and Steve Jobs was, a person who's dedicated his life to playing the "what if" game. Their thoughts are so big and their perspectives so outside the box, it's hard to even imagine what you would begin to talk to them about (but that wouldn't stop me from trying!). Also Katharine Hepburn because, well… of course.
How do you define personal success?
Being happy and making other people happy. It makes my day better knowing that I've made somebody else's day better. For me, that's a win.
And that, our dear readers, is a brief glimpse into the genius that is Liz Gillespie. To Liz we want to say, thank you from the bottom of our hearts to the tops of our minds for taking time out of your busy (and guys – we mean busy) schedule to chat with us. To have a conversation with Liz is to be inspired by Liz, and we hope everyone's dreams are a little bit bigger having read this. Now go somewhere new, do something different, and never stop asking "what if?!" We'll see you next #WomanCrushWednesday.*
*If there's anyone you'd like to see featured as an HOC #WCW, let us know! Though this one might be a hard act to follow 🙂