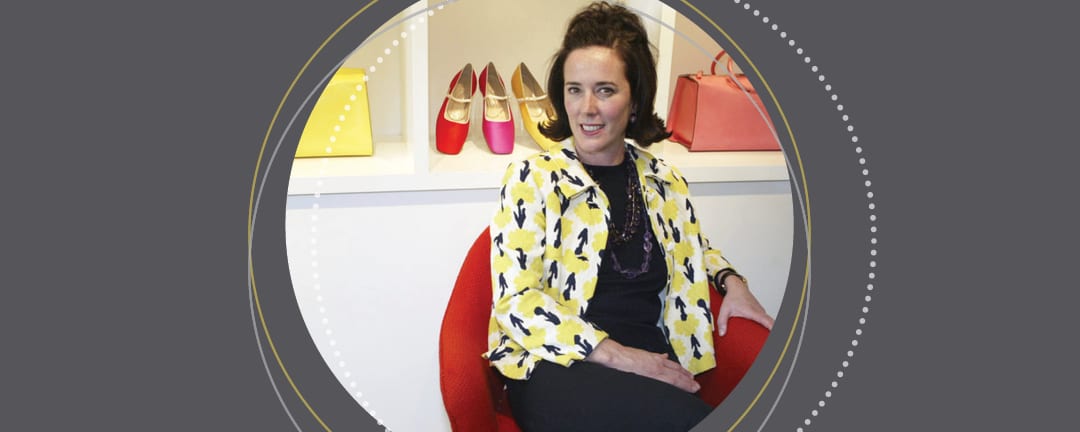 Yesterday's Kate Spade news definitely shook House of Current to its core. It reminds us how complex and challenging life is in every realm. It reminds us to lean on our friends in times of need and to reach out for help even when it seems scary.
At House of Current, strong, influential women in fashion, the creative world, business, and everywhere inspire us day in and day out. And Kate Spade was absolutely no exception.
All of us have a Kate Spade Story from our past and how she still drives us to be our best selves every day. And as an agency, we will never forget when we were given the opportunity to create an ad for one of our clients, Von Maur, celebrating 20 years of Kate Spade excellence. It gave us the opportunity to reflect on her mantras and to bring out the color in our everyday lives.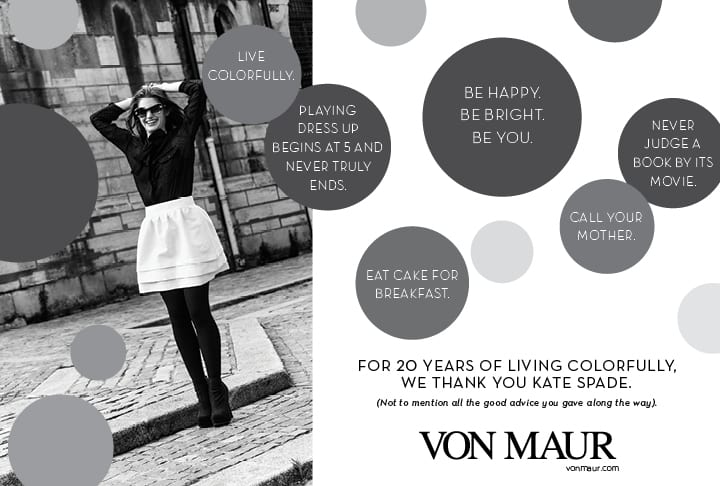 So for our #WCW today (and every day), we're sharing a story from one of our leading ladies, Lisa Maloof:
"Last year, thanks to Marie Kondo, I went through my entire closet. I was told to pull every single item out and hold it. If it didn't bring me joy—it was either donated or thrown away. If it did, it stayed. You were supposed to keep only a few items that you had knew you wouldn't probably wear again, but meant something to you. I kept these Kate Spade bags because of what they, and she, meant to me. This was (I believe) her very first line and truly what began my "handbag problem". When these came out in the 90's there was truly nothing like them, anywhere. I saw the bag and I HAD TO HAVE. Not a "want," A NEED. Then each season I would scrape my pennies together to pick a new one. Buying one felt adult-a rite of passage. Add to all of that that I was in advertising, and her brand spoke to me on a cellular level! I mean, it was the first fashion brand that didn't take itself so seriously—or seriously at all. The key brand attributes were fun, happy and whimsical. Sign. Me. Up. I wanted that type of branding to be reflected in the agency I hoped to one day run or own….90's me. She also represented the "Girl Boss" that I respected and admired. I credit her for giving me that additional spark and desire to do it myself. Though she sold her business in the early 2000's, her legacy and spirit lived/lives on in that brand. Her suicide shows that someone who literally embodied happiness and seemingly "has it all" may not really feel it. I hope her struggle will help someone else reach out and ask for help. I hope she is finally at peace. My heart hurts for her daughter. Her husband. For me, I made the decision to keep her bags because in so many ways, she brought me so much JOY."
Thanks for everything Kate Spade. In your honor, we'll continue to live our lives in color.
Be happy. Be bright. Be you.