What is Soho House? If you have to ask, you'll never know.
Ok fine, we'll tell you. By their own definition, Soho House is a private members-only club for the creative industry, built with a mission of curating a comfortable home-away-from-home for their members via hospitality, entertainment, personal wellness, workspaces, you name it. By our definition, it's where negronis await your arrival and going to the gym looks more like attending a soiree at Jay Gatsby's (which honestly, could do a lot for our fitness regimen).
As of 2017, the empire consists of 18 locations around the world, and is always on the lookout for its next. But to call them "hotels" would be a disservice to the larger lifestyle the Soho brand has created around itself. Originally established by renowned restaurateur Nick Jones in London's Soho District, it's had the hybrid model at its heart since the beginning, putting the 24/7 360-degree service of its guests above all else.
One of the most intriguing earmarks of the brand is its early adoption of the analogue trend, banning pictures and even phone calls anywhere inside the houses' premises. This means that everything between its impeccably decorated walls goes "officially" undocumented (unofficial documentation above). Still, they have 328,000 followers on Instagram alone, growing at a rate of thousands per week. So how does a hyper-exclusive club with room rates above most followers' weekly paychecks manage to engage people without crowd-sourced social media? Set down your bags, open the Campari, and let's unpack this branding unicorn.
IN THEIR DREAMS
One of Soho House's strengths is evoking a sense of adventure. It teleports you to far away lands, shows you views you thought only possible via green screen, and drops you at the center of rare moments in time (for example, the above image of Tokyo was taken during a T10 typhoon warning). It then supports the visuals with interesting words, always using the pronoun "I" to communicate a strong human voice that feels more like talking to a friend about their recent travels than reading another impersonal social post.
HOC takeaway: Be aspirational. And FYI, the travel industry doesn't have a monopoly on dream material. For retail, post images of bold street styles or international fashions. Real estate, showcase different kinds of buildings from around the world. Realism is unimportant on social. It's about creating a feeling.
#LOCAL HEROS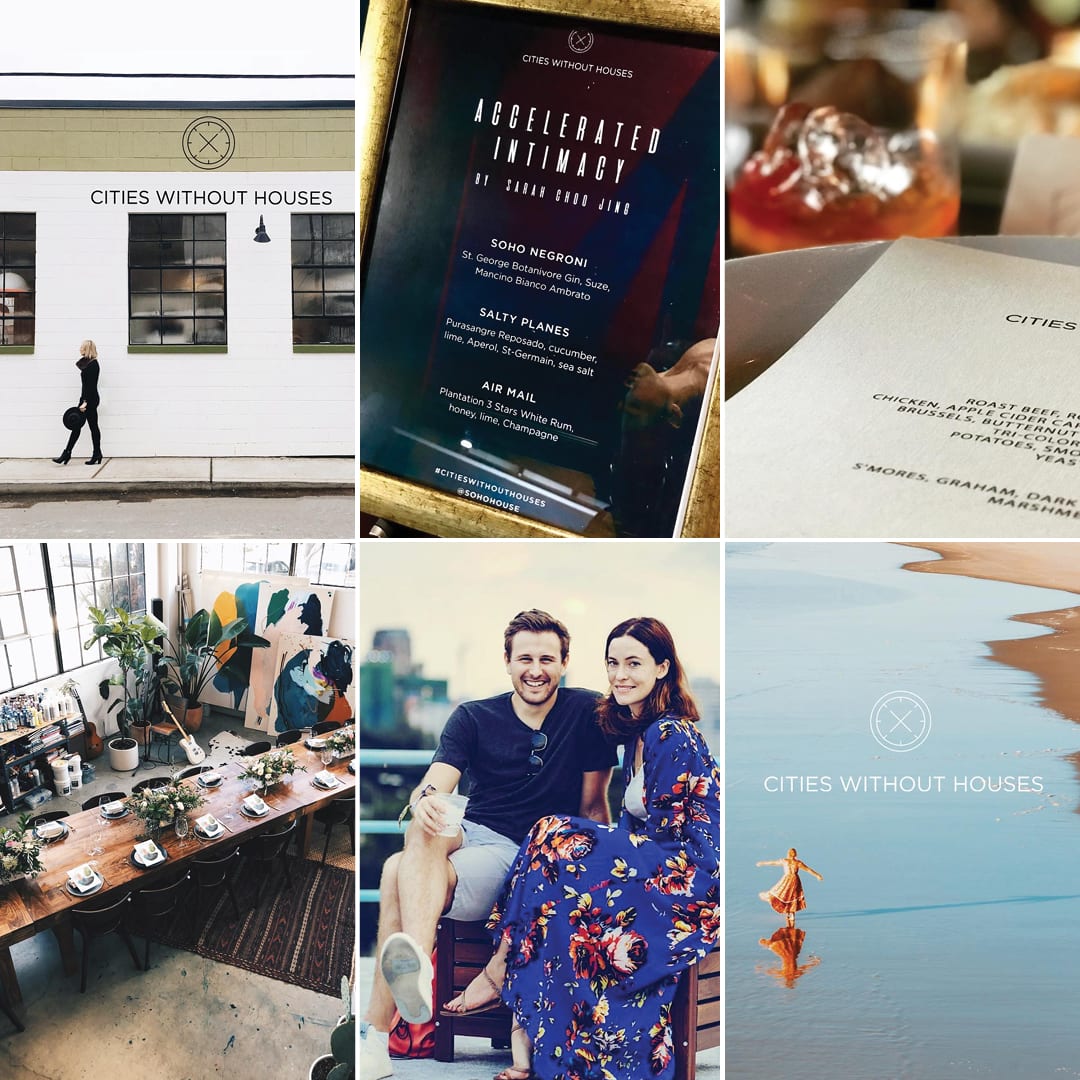 It's easy to do hashtags wrong. But if done right, they're all-access keys into any community, sub-community or sub-sub-community out there, making reaching your target as easy as punching one of those little vintage pound signs.
As with most things, Soho House does hashtags right.
#TheLocals campaign acts as a modern day travel guide for Soho cities. Each month, the club selects a member to give a VIP look into what life is like in their city, taking followers on an Insta-tour of their favorite places to eat good food, see pretty things, and experience the local culture.
Then there's #CitiesWithoutHouses, which may be one of the brand's most brilliant tactics and an experiment in reverse psychology. The campaign features destinations that DON'T have Soho Houses. Seems a bit counterintuitive, doesn't it? Promoting cities where your brand is not? But just because a physical house isn't there, doesn't mean the Soho brand can't be. Once a month, the club chooses a new yet-to-be-Soho'ed city to show through eyes of creatives who live and/or travel there. Initiating early conversation between Soho House and the people in these cities brings the brand to life in ways unimaginable before the advent of social media. It establishes a demand and demonstrates a global mindset, sometimes even taking the form of local events and creative gatherings… again, all without the presence of actual Houses.
This also prevents the brand from seeming self-absorbed, a trap easy for members-only clubs to fall into. It allows everyone to be part of the club, even if they're not card-carrying members. Give them a taste of being an insider. Make them feel valued and important. It's all about achieving that perfect balance between exclusivity and inclusivity, aspiration and accessibility.
HOC takeaway: When it comes to hashtags, it's quality not quantity. Expand your reach by targeting people who aren't necessarily part of your current audience, but who you would want to be in the future. Yes, it's important to appeal to their dreamer, but it's just as important to appeal to your own. That's how growth happens. What's that quote? Shoot for the moon and even if you miss, you'll land among the stars? Apply that to social.
HOW DOES THAT MAKE YOU FEEL?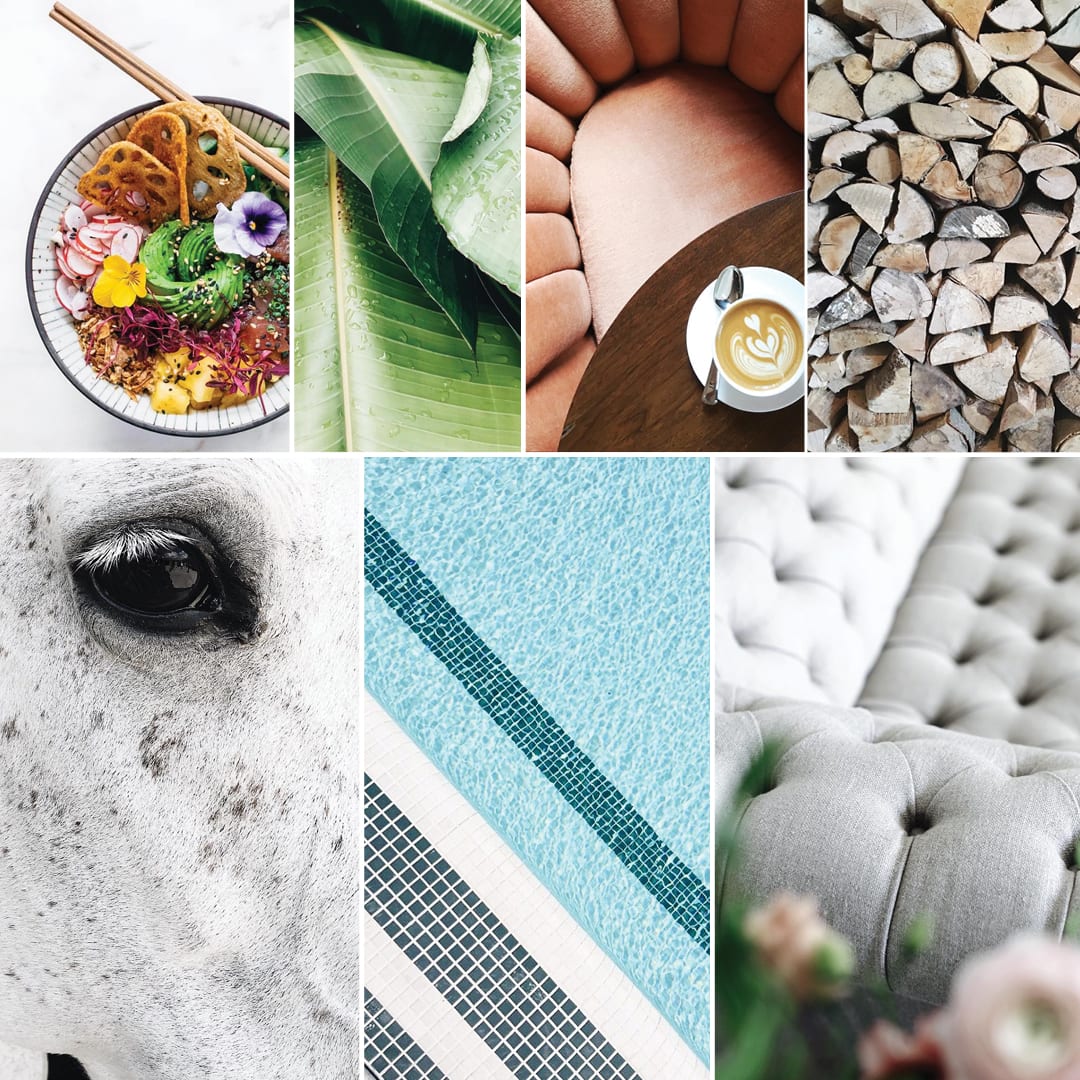 This one's pretty much understood by now, but it never hurts to review your notes, right? Good photography should be multi-sensory. And texture is everything. Soho House does this through intricately plated foods, eye-catching patterns, and close-ups that have us thinking our desk chairs are tufted velvet and holding our pens like chopsticks. Are there horses on-property? Maybe, maybe not. That's not the point. It's about evoking a sense of discovery and beauty, characteristics that define the Soho brand.
HOC takeaway: On social, it's not about the big picture, but rather the small artistic details that come together to make it up. You might not think it advances the bottom line, but trust us, people consult all five senses when deciding how they feel about a brand.
CURIOUSER AND CURIOUSER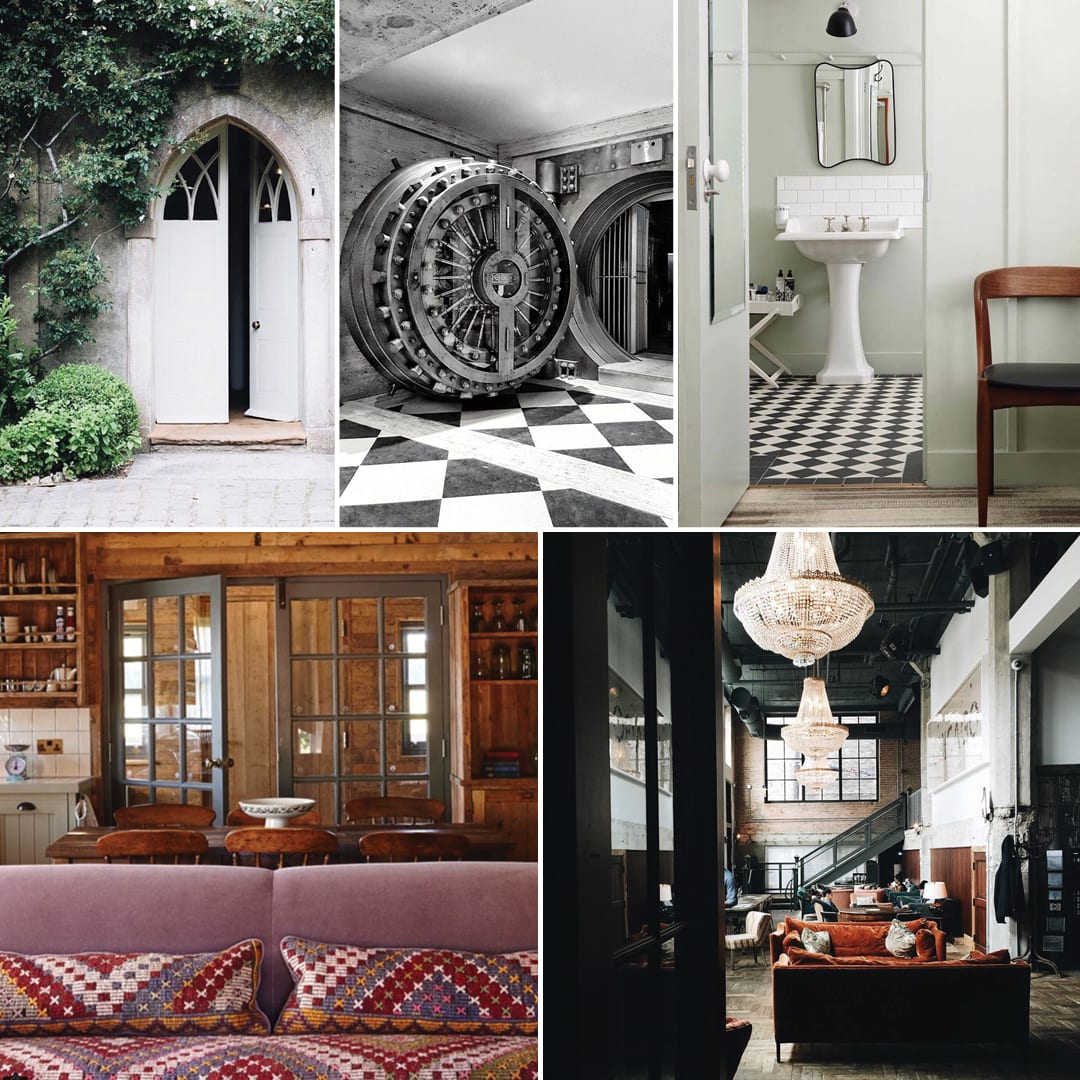 Like any good first date, you don't want to give it all away at once. People need to leave wanting more, wondering more, and in Soho's case, wandering more. Soho accomplishes this with images of cracked doors, open windows, and portals to places unknown. This adds to the inclusive/exclusive balance that Soho House has perfected, subtly suggesting that perhaps the club's not as exclusive as you once thought. It gives followers a first foot inside Soho's
HOC takeaway: Don't feel like you always have to show everything. It's important to create curiosity around a brand. It's what keeps people coming back.
FROM ALL ANGLES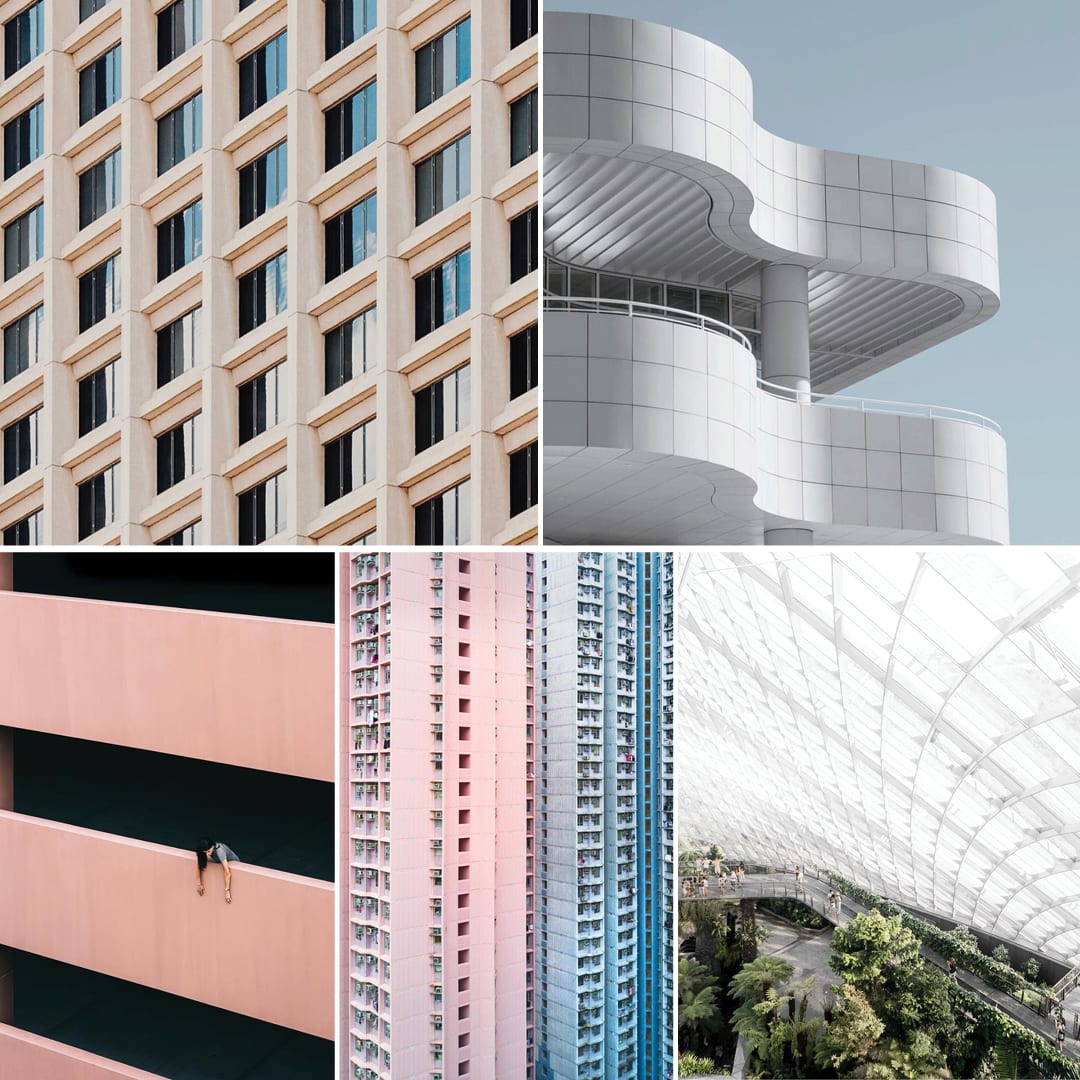 Soho House knows the importance of achieving the perfect angle, and that different goals require different approaches. Much like the aforementioned cracked doors, asymmetrical angles create intrigue. Unexpected lines break up the standard Instagram square shape and catch the eye with their beautiful not-quite-rightness. To the opposite effect, perfectly perpendicular and parallel lines provide a sense of order and clarity – things that everybody needs in an increasingly chaotic world.
HOC takeaway: Yes, content is important. But so is composition. A parking deck can be just as engaging as a mountaintop sunset if captured from the right angle. So next time you're behind the camera, have some fun with it. Take a few steps to your left, lie down (not in the road), stand on a chair (with a spotter)… see what happens!
CALM, COOL, COLLECTED
People go to Instagram to escape reality, even if just for a few moments of scrolling. They want to see things that please the eye and ease the mind. Soho House does this through beautiful blue (aka blue-tiful) scenery.
HOC takeaway: Tranquility is one of Soho House's leading brand attributes. As are adventure and curiosity, as discussed in previous sections. But fill in the blank! We encourage you to develop a list of feelings you want people to experience when interacting with your brand in real life, then translate that through social. In the immortal words of Lauren Hill, everything is everything. In the immortal words of us, it's all one experience… make it a good one.