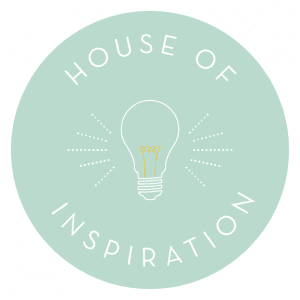 Another Friday, another batch of inspiration. This time, it involves sticky notes, sing-a-longs, and an adaptation of Van Gogh's Starry Night that'll knock you right over (you'll see what I did there in a minute). Hearing me blab about inspirational things is not necessarily inspiring, so let's get to some things that are. Without further ado, here's what's been making us say "heck ya humanity!" as of late.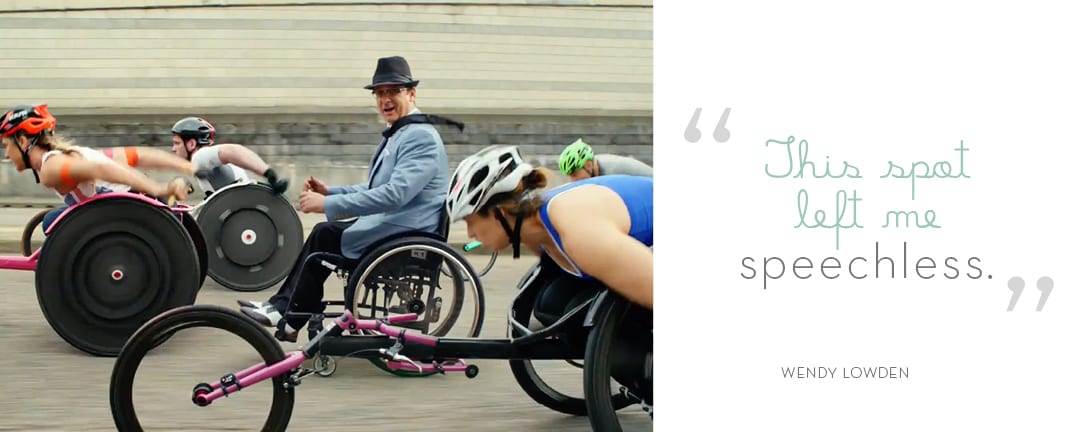 We're the Superhumans | Rio Paralympics 2016 Trailer
"Wow, this spot left me speechless. The athletes and everyone else in the spot are just incredible. All I have to say is just watch it."
WENDY LOWDEN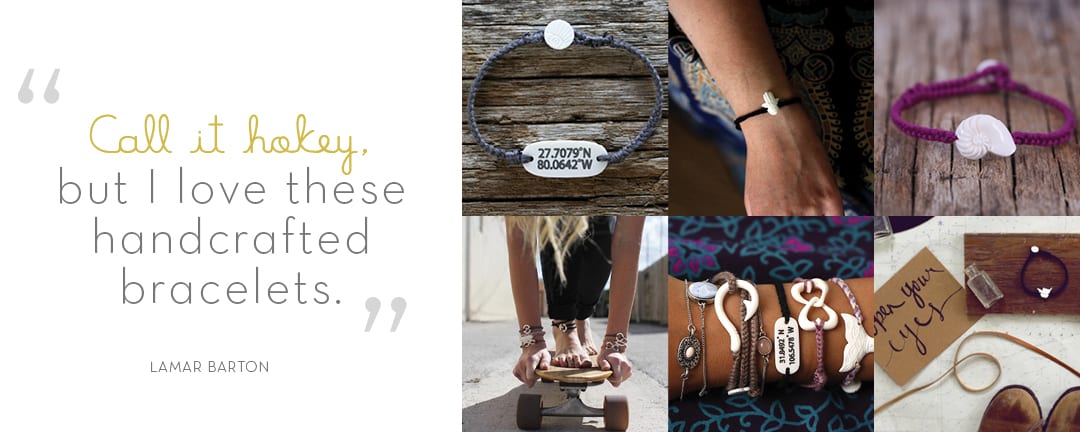 "As unoriginal as this sounds being a female, I'm a big fan of accessories.
One brand that I stumbled upon is Wanderer. Call it hokey, but I love these handcrafted bracelets. Not only are they handcrafted in a small village in Bali, but the company has created sustainable work opportunities for the village artisans.
The artisans sculpt these handmade treasures from buffalo bone they find near their homes. My ultimate favorite bracelet, is the custom coordinates bracelet. My husband and I both have one with the coordinates of where we met for the first time.
As an added bonus, they support fighting the ivory trade and donate 1% for the planet."
LAMAR BARTON
"If patience is a virtue, then this man is quite possibly the most virtuous person on the planet. I usually give up on Dominos when I'm about 4-5 in, but YouTuber FlippyCat has recreated Vincent Van Gogh's Starry Night in impressive details with 7,000 Dominos. 7,000!!!!!!! The sound of the Dominos falling as the image is slowly revealed is so neat! Though I'm trying not to think about what poor soul had to clean all of them up…."
RACHEL ADRAGNA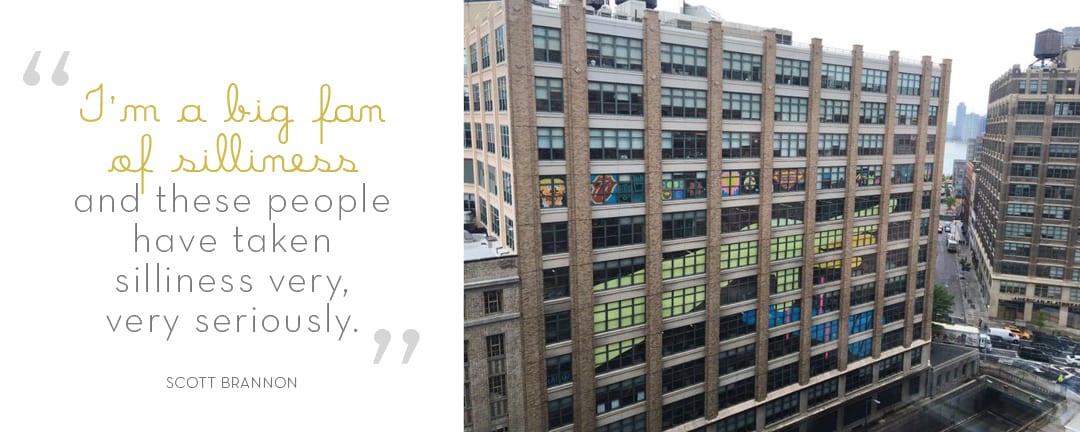 "Neighboring buildings have a all out Post-It note war culminating in this amazing mic drop. I'm a big fan of silliness and these people have taken silliness very, very seriously. It's encouraging to me that adults are able and willing to come together and be playful on this scale."
SCOTT BRANNON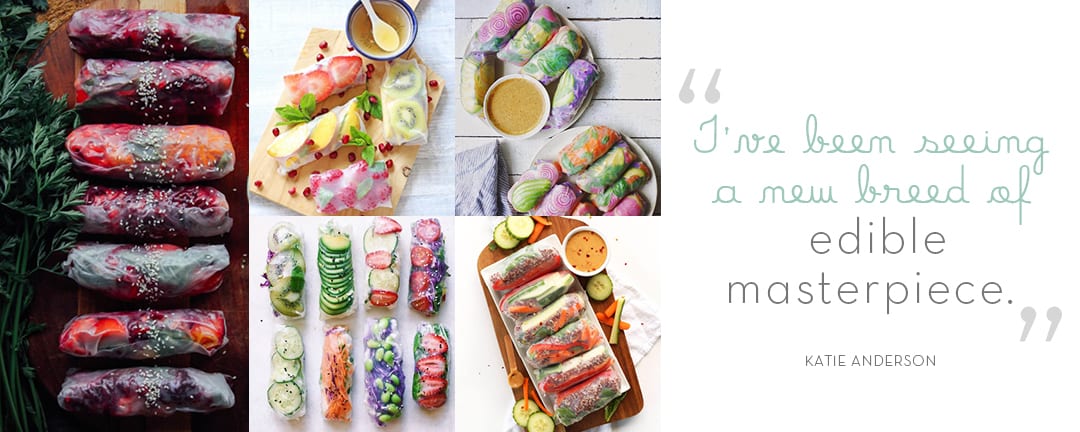 "I am not about to sit here and tell you I'm a foodie. Because I'm not a liar. But I do appreciate beauty, and if that comes in the form of a spring roll, who am I to say no?! Artfully plated food is nothing new, but lately I've been seeing a new breed of edible masterpiece. The medium? Rice paper! Wrap any colorful food in this transparent canvas, and it instantly becomes a mesmerizing mosaic that just might turn this microwave maven into one of those "f" words. Think of the possibilities!
Bonus points: If your gathering has a color palette (and let's face it, if you're reading this, you have a color palette) choose foods that match. Guests will #nomnom the #foodporn out of it."
KATIE ANDERSON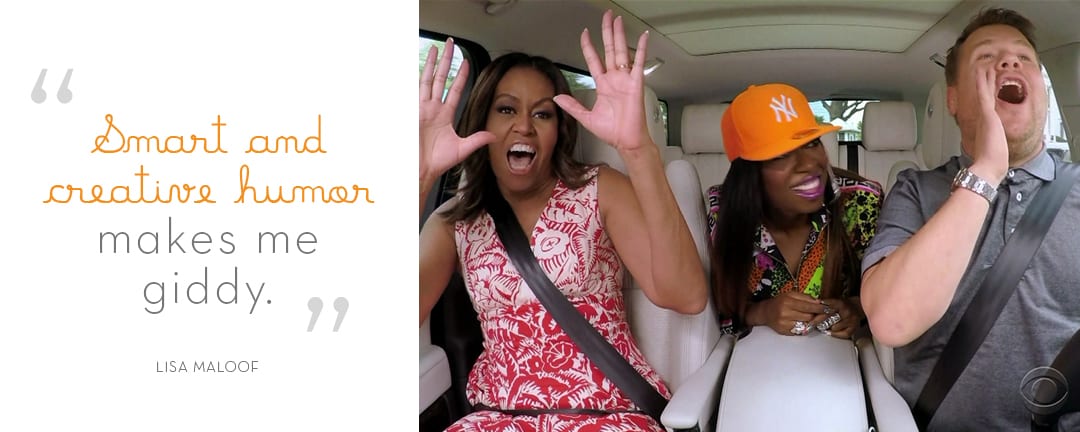 "Humor in all of its forms inspires me. But smart and creative humor makes me giddy, which helps me focus less on what is wrong in the world. James Corden and his carpool karaoke segment is genius. And driving around FLOTUS with Missy Elliott making a special appearance is pure comedy gold. Thank you for laughs! #Holla indeed."
LISA MALOOF