We've all heard the saying, "the difference is night and day." But rarely does it take on a literal meaning. Until our most recent campaign, that is.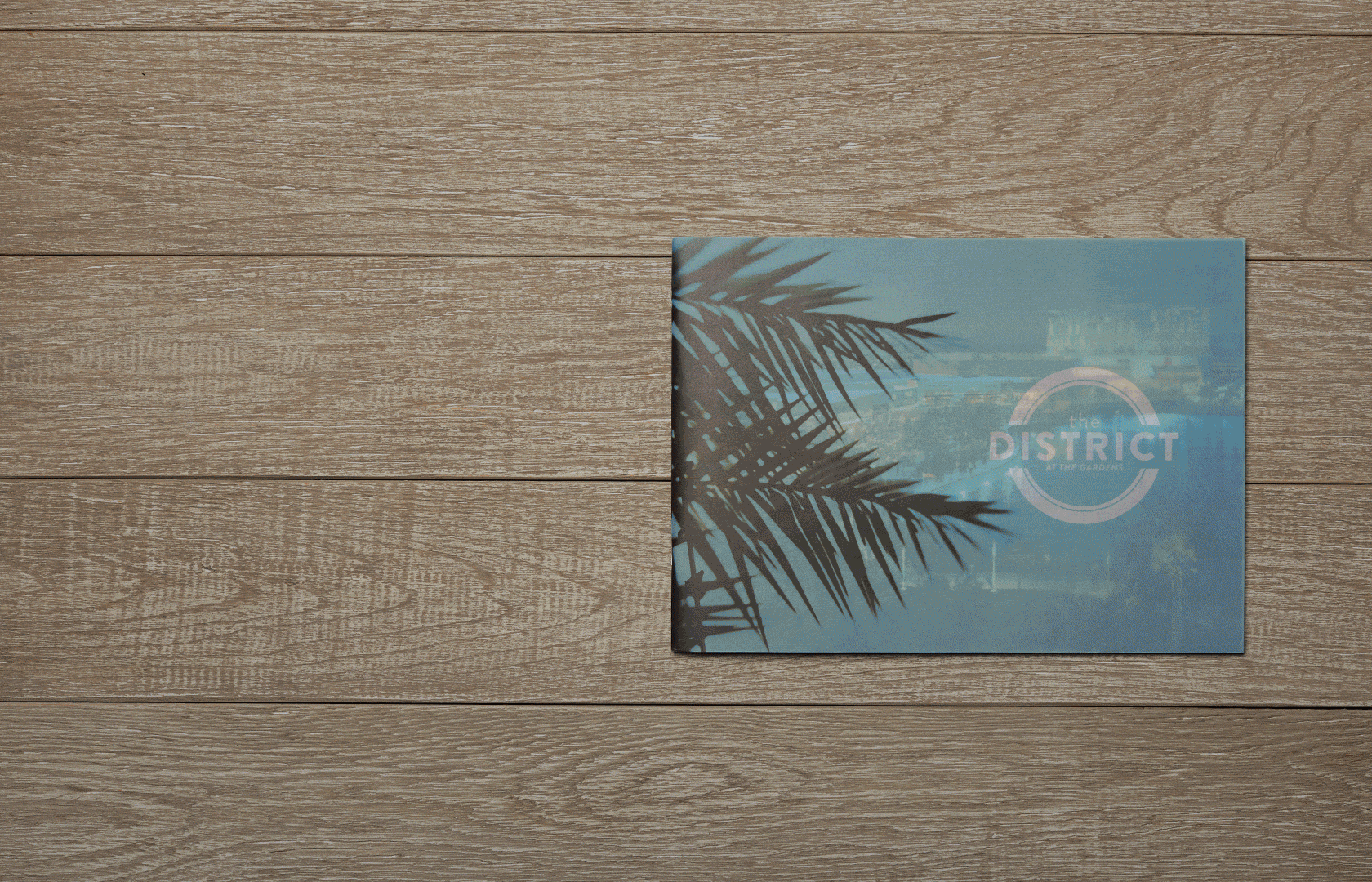 Located in the affluent community of Palm Beach Gardens, Florida, Downtown at the Gardens (soon to be renamed The District at the Gardens) is on the cusp of undergoing a transformation that can only be described as night and day. Or in this case, "Day & Night." The concept translates flawlessly from B2B to B2C and simultaneously calls out two of the development's most important features: its upcoming dramatic renovation and its attractive day-to-night experience.
We don't like to brag, so we'll just tell you the facts. Inspired by the "Day & Night" concept, we created a new logo design, leasing brochure, fully responsive website, B2B e-blast to be sent to potential tenants, and even the center's future name – which we spilled the beans about in the previous paragraph!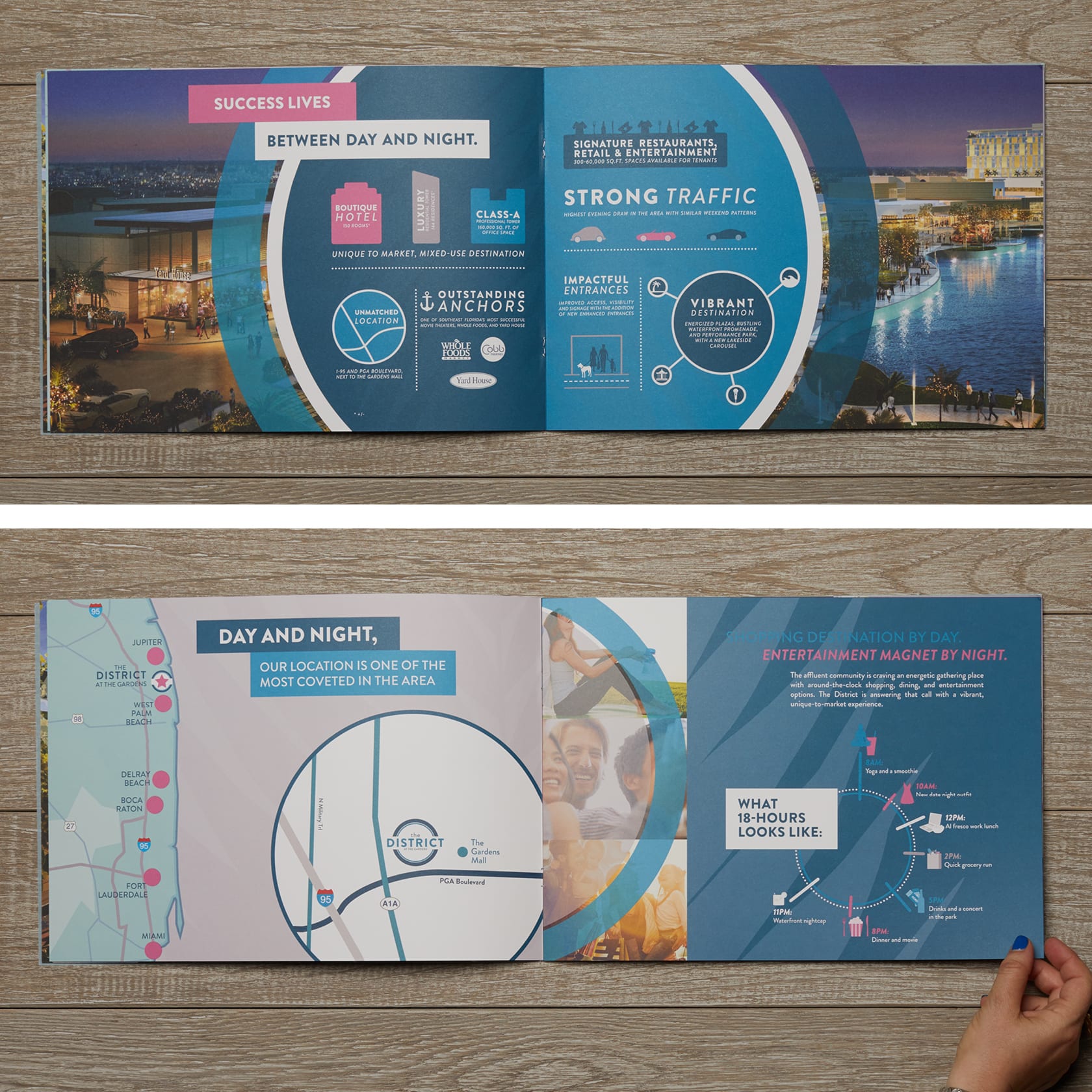 Ok, now we'll let somebody brag for us. A very important somebody. The client.