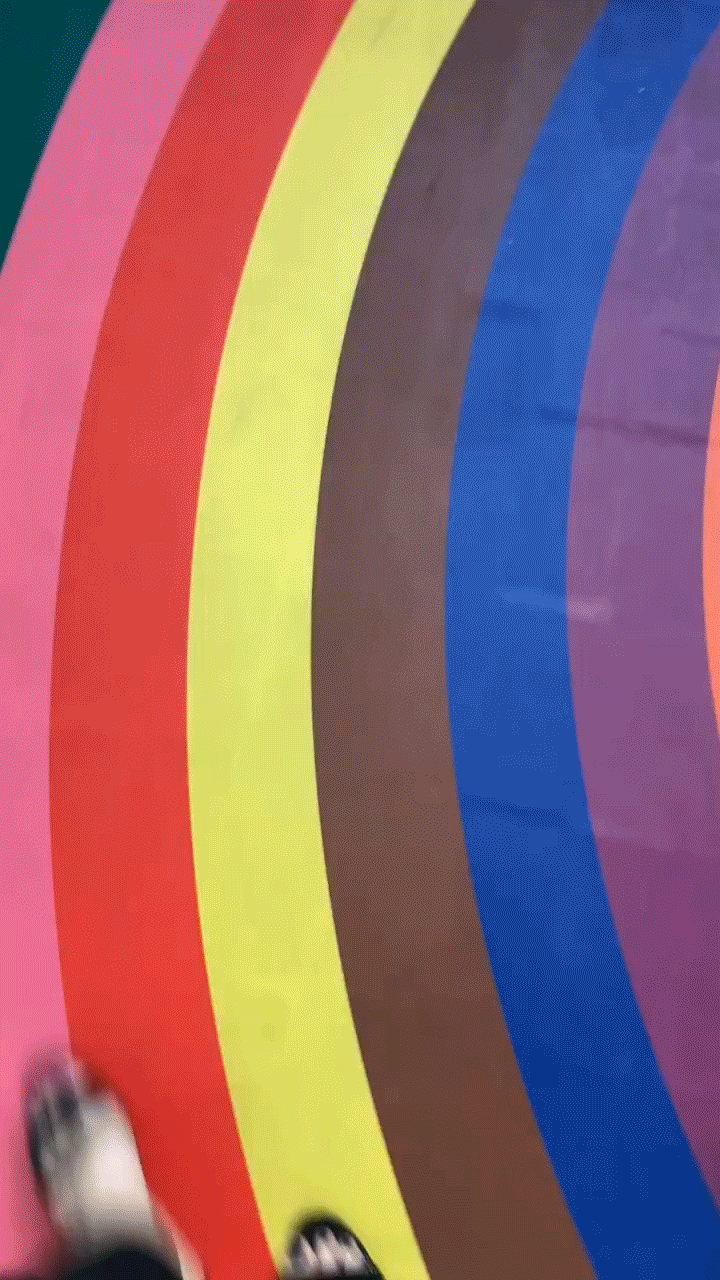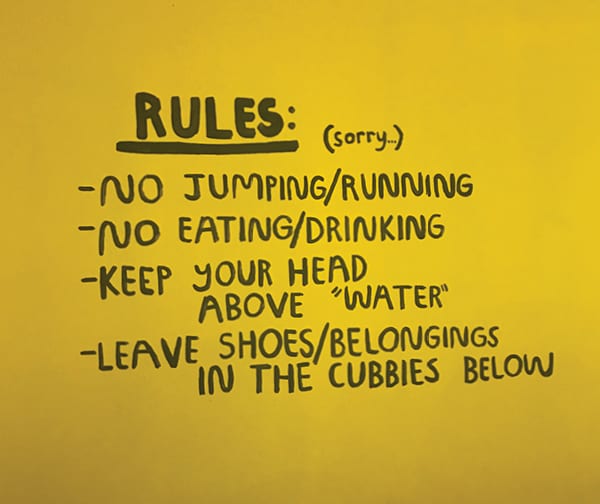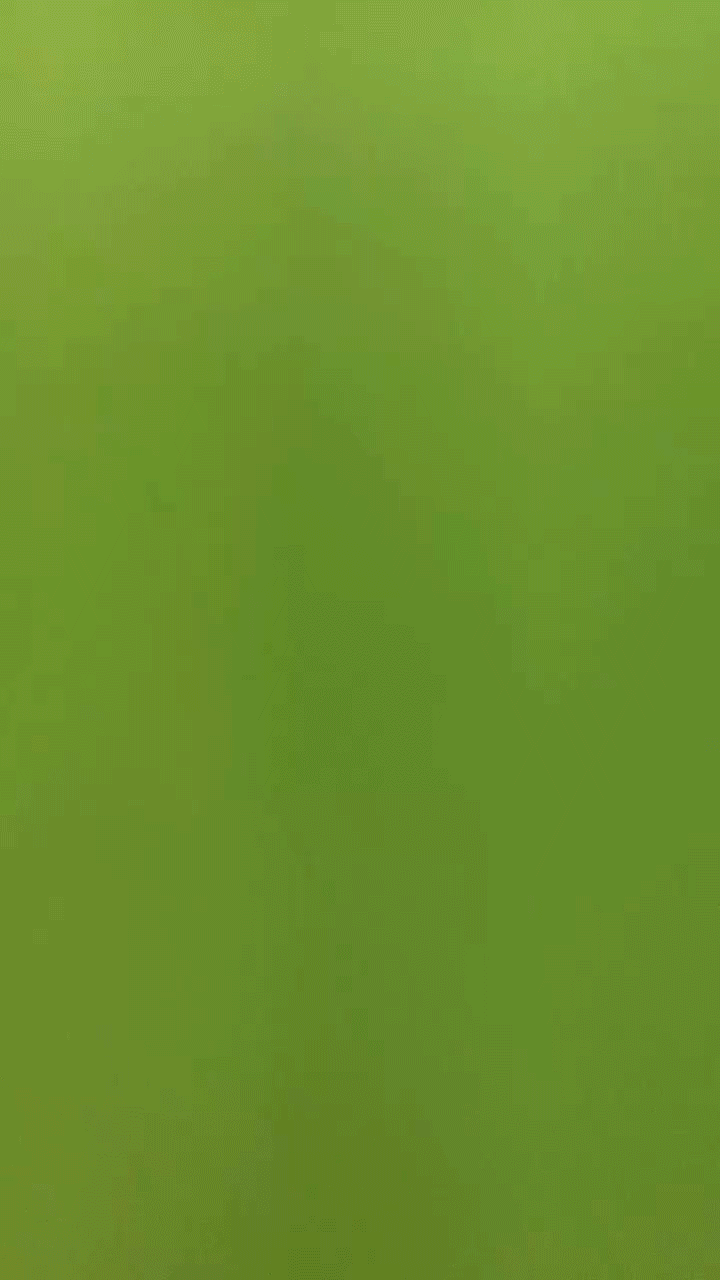 You've all seen it – either scrolling through Instagram, or if you're among the fortunate ticket-holding few, strolling in person. But just to refresh, The Color Factory is a two-story interactive pop-up experience in San Francisco dedicated to the power of color. Complete with 10,000 rainbow ribbons, a giant yellow ball pit, and a Juicy Fruit façade, "Factory" is the perfect moniker, as it churns out ooh's and ahh's around every corner. It's like stepping inside a Pantone bridge. Or a designer's head. Which are basically the same thing. And because we don't like to take a backseat to the latest design developments, House of Current recently flew to San Fran to see the Insta-famous institution #IRL with #nofilter.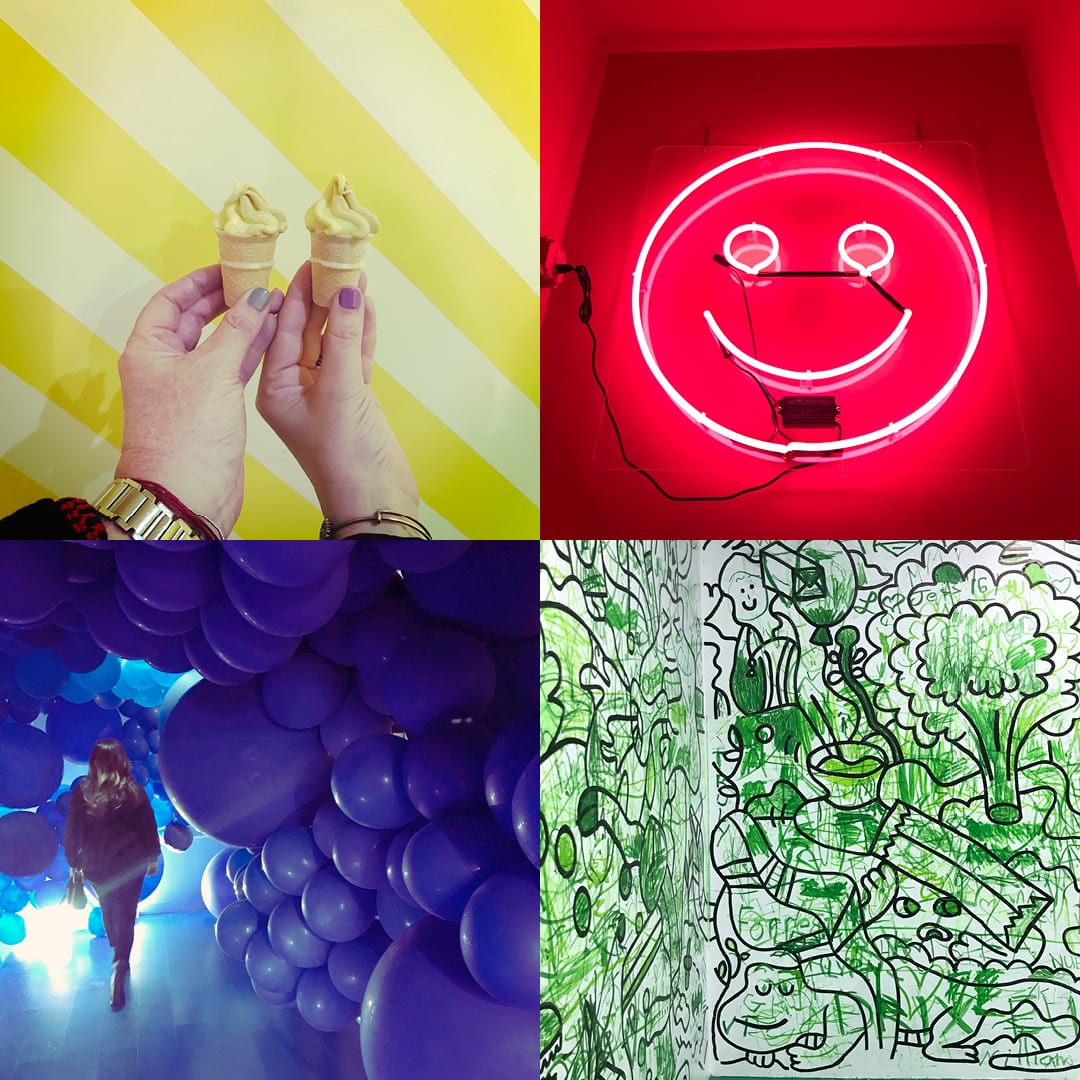 Needless to say, we've been seeing the world through rose (and purple and green and blue) colored glasses since our return. However, we also know that everyone under the yellow sun has heard the ins and outs of The Color Factory by now. That's why we're not doing your typical "went there, saw that" post. Instead, we're taking the lessons we learned during our visit to the hue-topian headquarters and applying them to what we do every day for our clients.
Lesson #1: When Life Gives You Lemons, Make a Lemon Room.

Yes, The Color Factory is a captivating kaleidoscope of creativity, but like any creative product, it didn't start out that way. The designers of The Color Factory took a blank space (do we have to tag @TaylorSwift or something here?) and made it into an adult version of elementary school art class. The idea is so simple, yet so effective. What was once a white wall, they transformed into an Ode to Orange, decorated with Cheetos, basketballs, shovels, and calculators. But they could have just as easily wallpapered it in florals or left it white in the name of minimalism. The point is, whether it be a double-decker pop-up experience or a single one-off ad, there are always infinite directions you can go. To quote everyone's favorite Mean Girl Cady Heron, "the limit does not exist."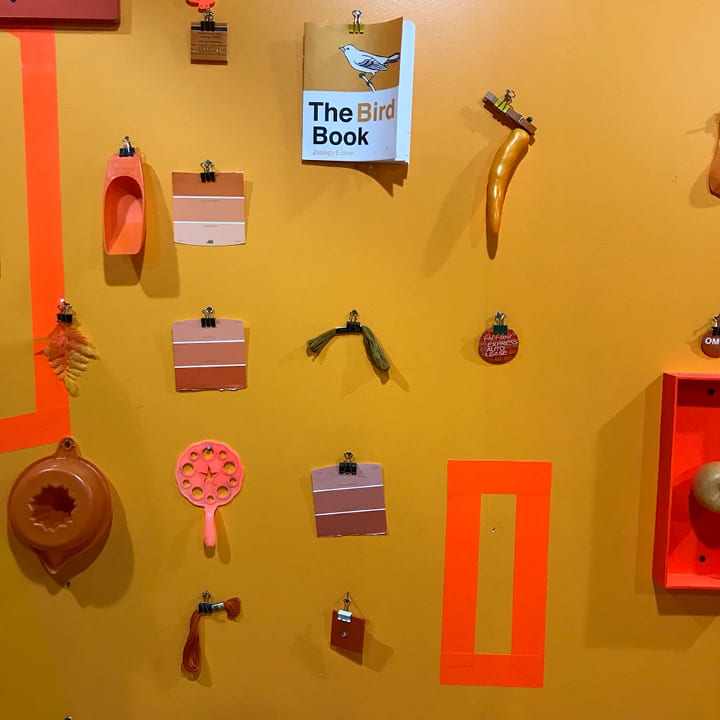 Lesson #2: Come to Your Senses.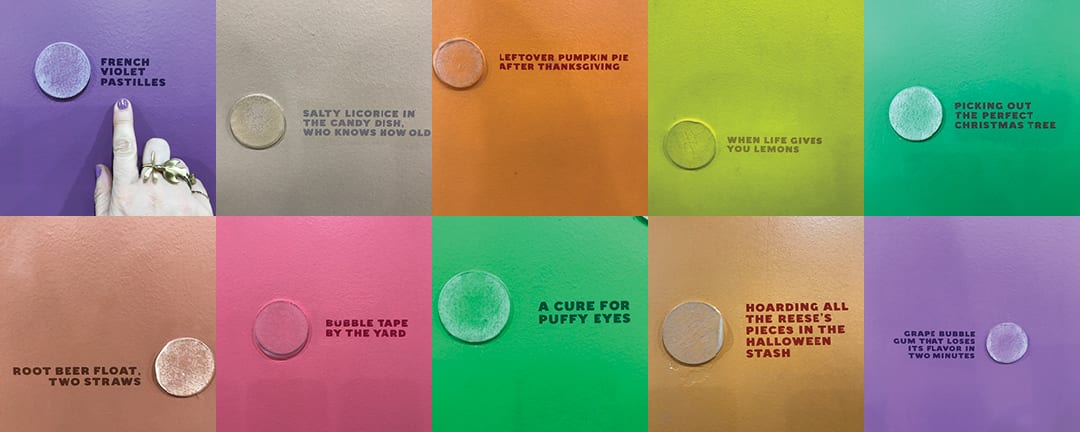 All your senses. Though visually mesmerizing, The Color Factory is not merely a feast for the eyes. It entertains smell (fyi: the sense most closely linked to memory) with scratch-and-sniff walls, taste with samplings of ice cream and charcoal-infused lemonade, and touch with a DIY Paint By Numbers-eque mural. This immersive approach is what we aim to achieve with each and every campaign. We ask questions like: How will people interface with it? What can we do to shake up their usual routine? How will it make them feel? To create an experience that will truly stick with people, it needs to engage them in as many ways as possible.

Lesson #3: Set the Temperature to 360-degrees.
If you go in thinking this is going to be a 2D experience, you're in for quite a surprise – or rather, surprises. From the employees' thematically colored jumpsuits to the selfie stations for those who didn't show up with professional photographers (yes, we saw it), the art-chitects left no tone unturned when it came to detail. If God is in the details, The Color Factory is surely heaven. And it serves as a crowning case study for branding. Branding is the font you choose. The words you use. The places you go. The people you align yourself with. It's who, what, when, where, why. And House of Current is on the case.
Lesson #4: After the Show It's the After Party.
Possibly the most impressive aspect of The Color Factory is the way in which the experience is extended long after your time there. Upon bidding the fantasy farewell, we were given a map that guides visitors through nearby neighborhoods where they can find "hidden additional colorful surprises, secret menu items, and vibrant murals." Along with local street art and particularly wonderful storefronts, the (predictably well designed) map grants you access to services created specifically for The Color Factory. For example: you can get a Color Factory manicure at Sutter Nails, a Strawberry Cream Boba at Boba Guys Ice Cream, and a creamy blue-green spin on the piña colada at Mister Juis. It's a prime example of the value of post-event engagement. The map, which looks more like a piece of art, still sits on our desk.