Years are defined by the trends and movements that make them. 2016 was basically just one big avocado, while 2017 can be summed up by phrases like, "Alexa, where can I find the best unicorn latte?" and #MeToo. So what does 2018 have in store? We took it upon ourselves to do the research as your resident media-ologists. And because we are thorough investigators (thanks Olivia Benson), we looked into trends that will be showing up in both your personal life and in business. Fortunately, the coming year is more about holistic movements rather than passing fads, meaning that healthiness, happiness, and Himalayan salt lamps are hopefully here to stay. Allow us to present the Official 2018 HoC Trend Report of what to be looking forward to during the next 365 days and beyond.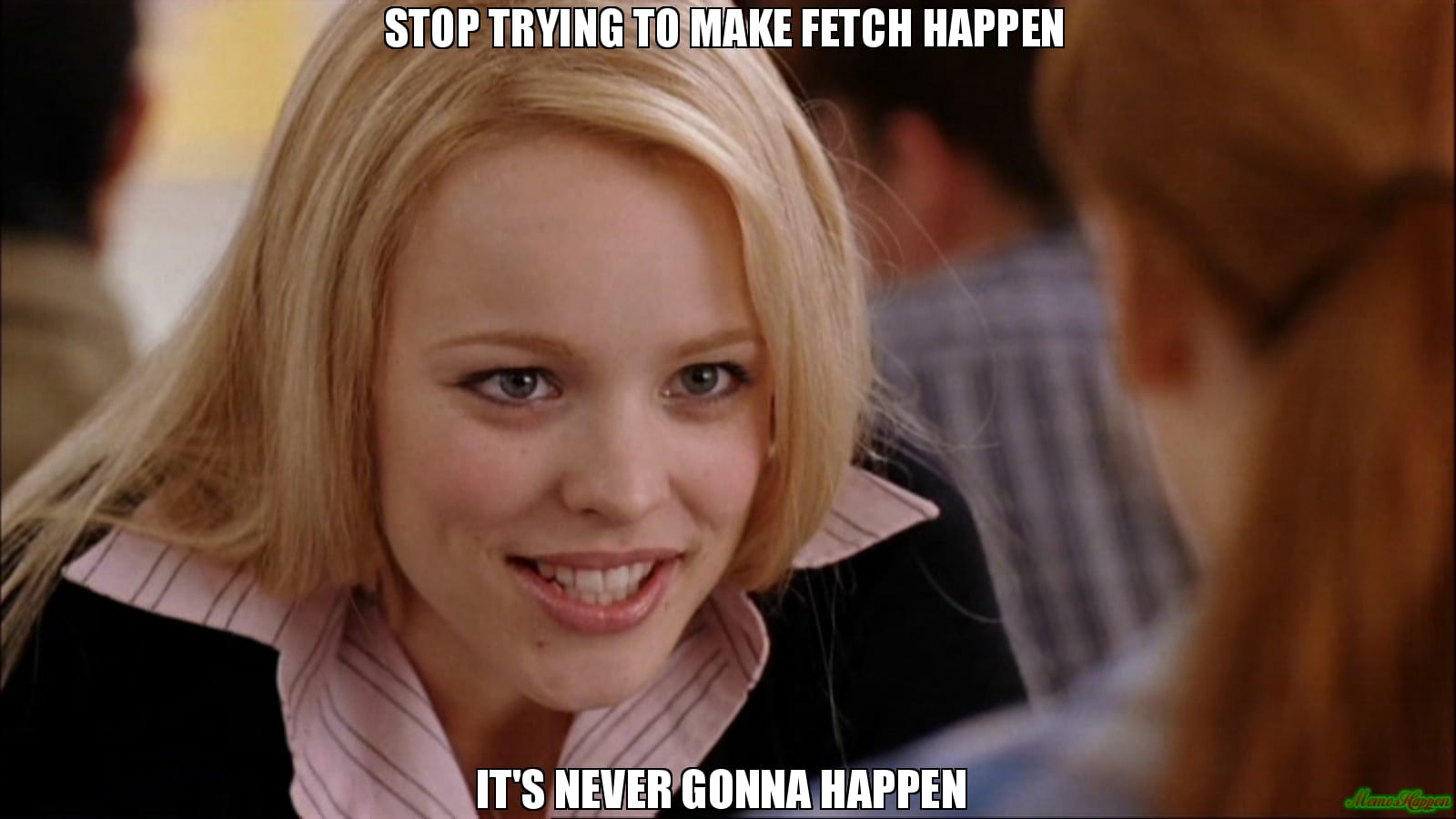 - FOR YOU -
TAKE CARE OF NUMERO UNO
Behold, the anti-trend-trend. After years of baby food diets and facemasks made from the fibers of your last 5 paychecks, people are finally realizing that self-care is an everyday necessity, not an occasional luxury. Need proof? Google says that searches for "self-care" have risen by 25% in the last year alone. (And we all know that browser history is the world's best sociological resource.) What's even more important than this mass yearning, is the mass learning that's accompanying it. More and more people are taking the time to figure out what keeps their minds, bodies and spirits energized – and then adopting those practices as regular rituals.
To quote the professional self-caretakers at Wellandgood.com, "putting your own oxygen mask on first means you're better equipped to support your family, community, and the world." Especially during moments of turbulence. We see you 2017.
Hitting the light switch at a consistent hour, lingering a little bit longer in the bubble bath, recognizing the stretches that make you feel good, the foods that don't, journaling, meditative knitting… you fill in the blank. Whatever your observance of choice – this is the year of saying, "Sorry, I have to hang out with Me today."
*And for the record, we have nothing against facemasks.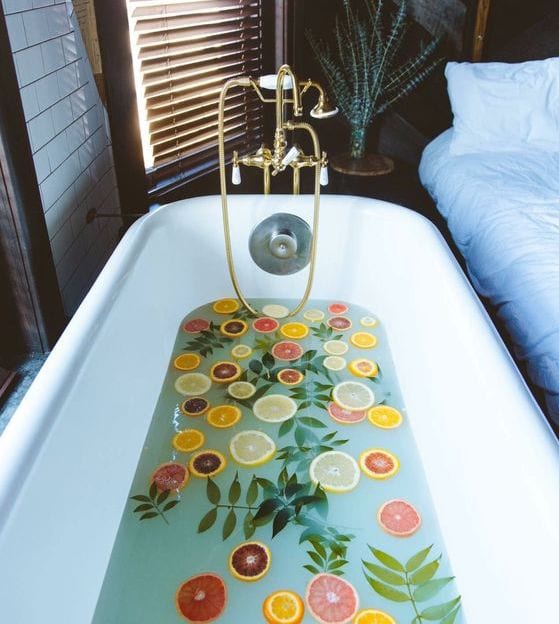 NO BOYS ALLOWED
You knew this was going to make our list. After all, we've established our own sort of coven of creativity here at HoC (Scott's an honorary member and we treat him very well, we promise). Women are finding empowerment through connectivity in unprecedented ways, summoning a much-needed revival of the radical women's club movement of the 1920s, 70s, and now, of 2018. These women-made, women-run, women-only spaces (chic AF spaces, at that) serve as command posts where strong females can meet to collaborate, conduct business, and converse about important topics while solving the world's problems over rooibos and rosé. They're the HQs of professional feminism, if you will. And they're giving rise to a powerful generation of Head B's in Charge.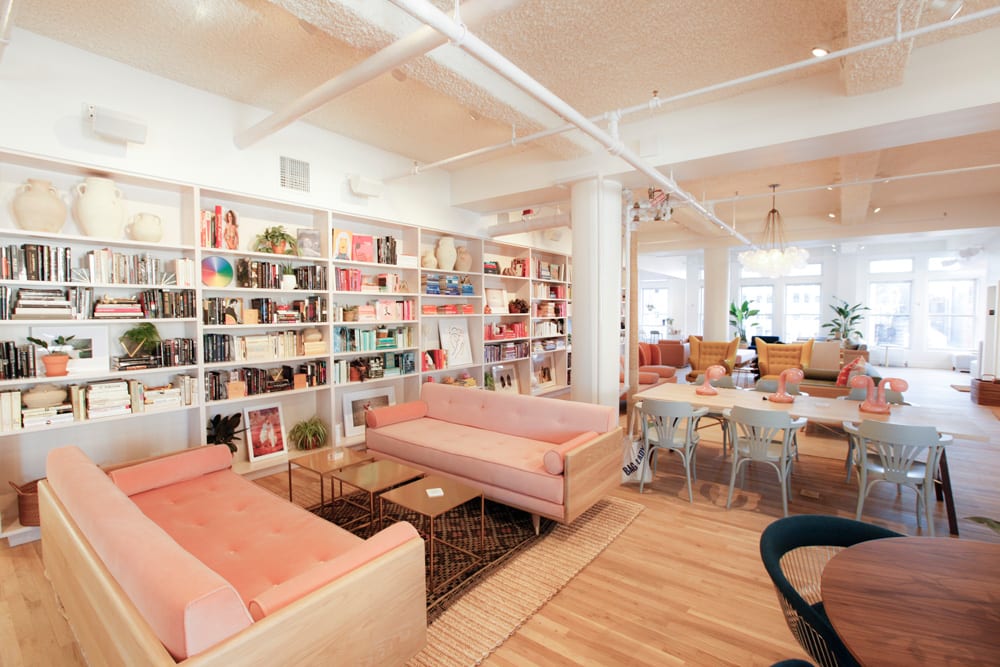 ANALOG-IN
These days, the phrase "no WiFi" is the stuff of a 1950s horror film (insert Pyscho shower scene scream). Hotel rooms without sonic-speed connection would quickly be reported to the front desk manager and the thought of a first date without a digital escape makes most Millennials sweat. But purposefully off-the-grid destinations are on the up. Even in the heart of major cities. Especially in the heart of major cities, in fact. Tech-free social clubs, no-WiFi resorts, and restaurants offering discounts for checking your phone at the door are already gaining fame (not Insta-fame!) in metropolises like New York, L.A., San Francisco, and Washington D.C. The idea is to encourage people to disconnect from their devices and reconnect with each other. To replace emojis with emotions. To downplay the stress of where you are not, and accentuate the joy of where you are. To realize that you can do all this without the help of a geo-tag or Snapchat filter.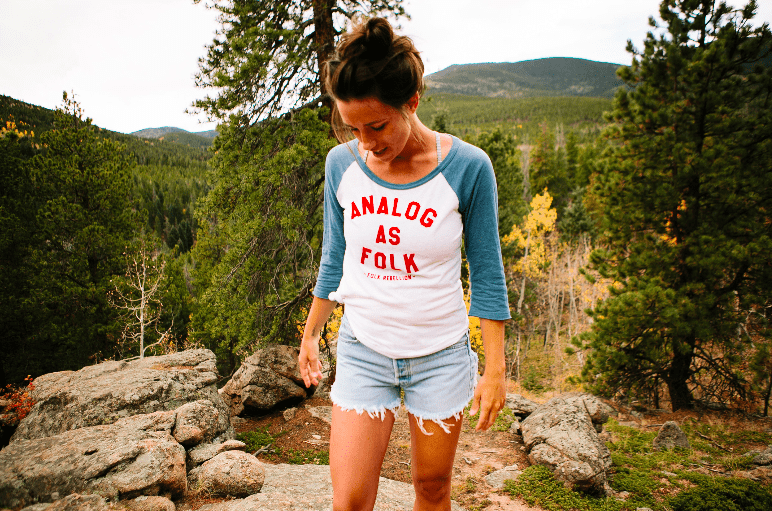 Candles, pottery, Palo Santo everything – 2018 seems to be taking cues from the Danish concept of "hygge" – a word we don't have in English, but that describes a feeling or moment, ordinary or otherwise, of particular coziness or charm. Year after year, the Danes are consistently rated the happiest people in the world. Why would we not emulate them? Just as we seek out destinations with inspiring interiors and calming vibes, whether it's a favorite yoga studio or particularly zen coffee house, people are now redirecting that attention inwards to their living rooms, bedrooms, and breakfast nooks.
To prove just how mainstream this idea has become: Home Depot is now selling Himalayan salt lamps, West Elm is teeming with terrariums, and essential oil diffusers are now filling more Amazon carts than ever. Lululemon even tested a Pottery Barn collaboration – to which we ask, is Spandex finally the answer to fitted sheets we've all been waiting for?!
Long story short, people are beginning to view their homes as sanctuaries and the décor that adorns them as true extensions of themselves. "They want to feel good in their homes, just as much as the clothes they wear or the food they put in their bodies," says founder of The Cristalline Elizabeth Kohn for Well+Good. And we feel good about that.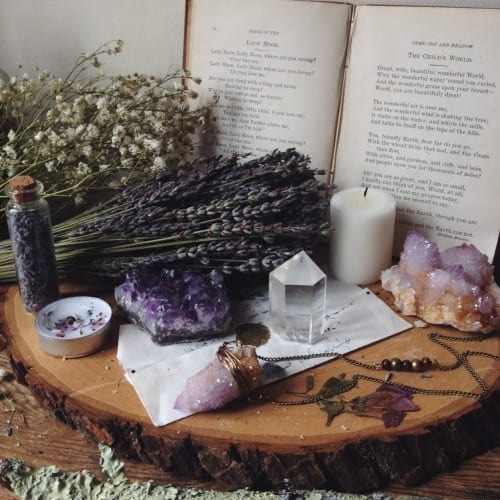 - FOR BIZ -
ORGANIC IS OUT
Three words you never thought you'd hear, right? For years, companies have been struggling to find new ways to stand out amongst the digital dumping ground that is the Facebook news feed and reach their targets without spending a dime. The good news is: those days could be coming to an end. The bad news is: you might have to finally spend that dime. The other good news is: Facebook has more specialized targeting tools than ever before, so at least the dime will be well spent. In Fall 2017, the network launched a trial of its new "Explore Feed," a separate stream dedicated to sharing content from third-party sources users may not follow, but that are receiving high engagement elsewhere and likely of interest to them. Eventually, rumor has it, organic company posts could be removed from personal news feeds altogether. Unless there's money behind them, of course. It's Facebook's way of sticking its flag in the ground of the advertising landscape and demanding the same respect as TV, radio, print, and other traditional mediums. One small click for man, one giant leap for business kind.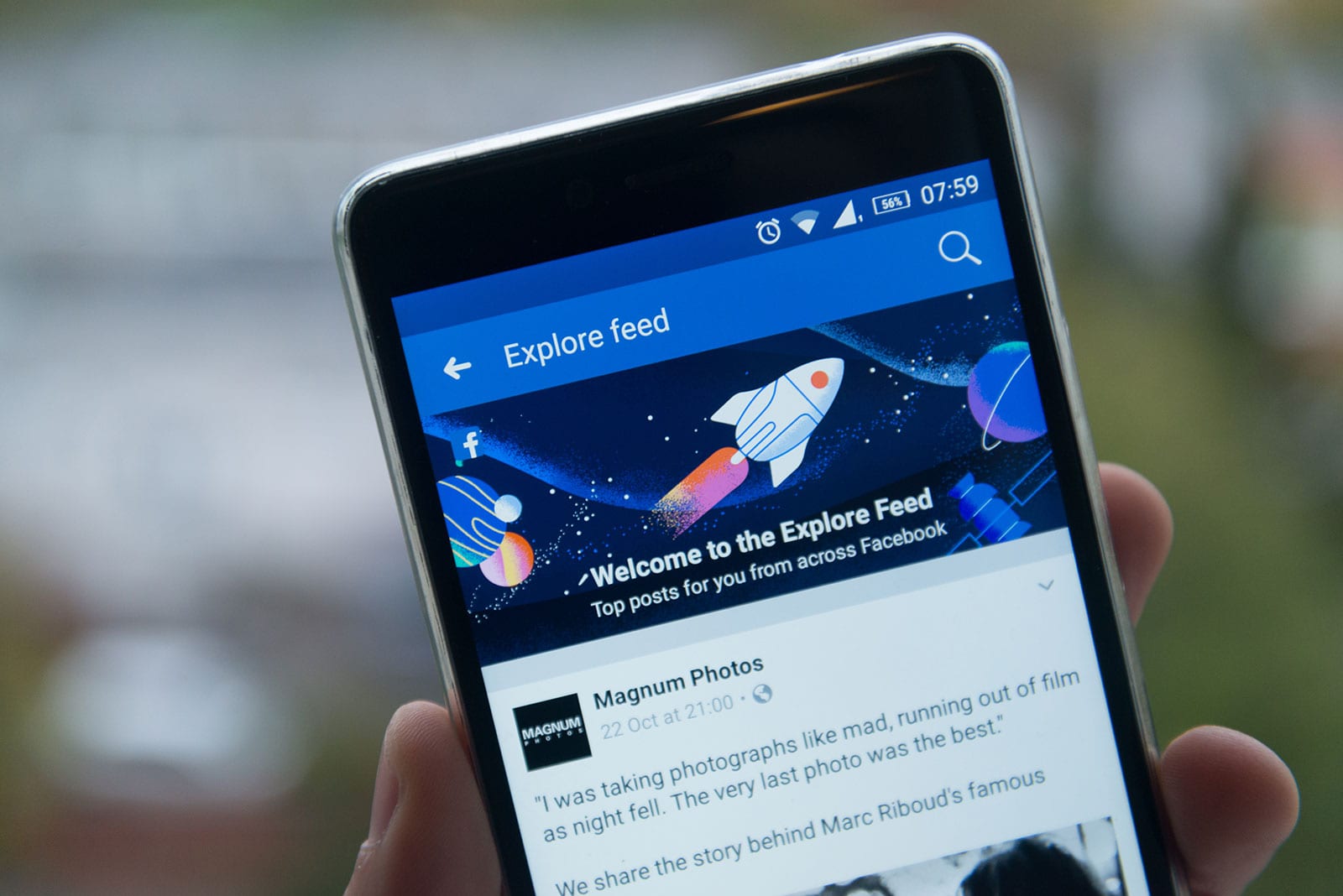 PRESS PLAY
Raise of hands – how many of you visit Instagram, Facebook, Snapchat, etc. for videos of tasty recipes, baby animals, and baby animals whipping up tasty recipes? Yea, you and 82% of all consumer Internet users (aka everyone). Video, both live and pre-recorded, is increasingly monopolizing feeds across all social platforms – even the historically buttoned-up LinkedIn. And companies are catching on. Nearly 50% of businesses have adopted video as part of their social advertising or brand strategy, with another 26% planning to follow suit in 2018.
But not everything can go viral. And that's ok. Because whose eyes are watching is far more important than how many eyes are watching. (Do you honestly care about being in the same category as a saxophone playing walrus if you still don't reach your target audience?) Brands should instead be more concerned with tapping into the vast analytics toolshed of 2018 and taking advantage of programs that track interaction, conversion, and the impact that individual videos ultimately have on the bottom line.
We don't all have Karl Lagerfeld on speed-dial (see below), but we do all probably have an iPhone within arm's reach at this very moment. So whether you capture footage on your own, enlist a videographer to help create more polished content, or simply re-post relevant videos you think will resonate with your target, everyone is hitting "play" in 2018.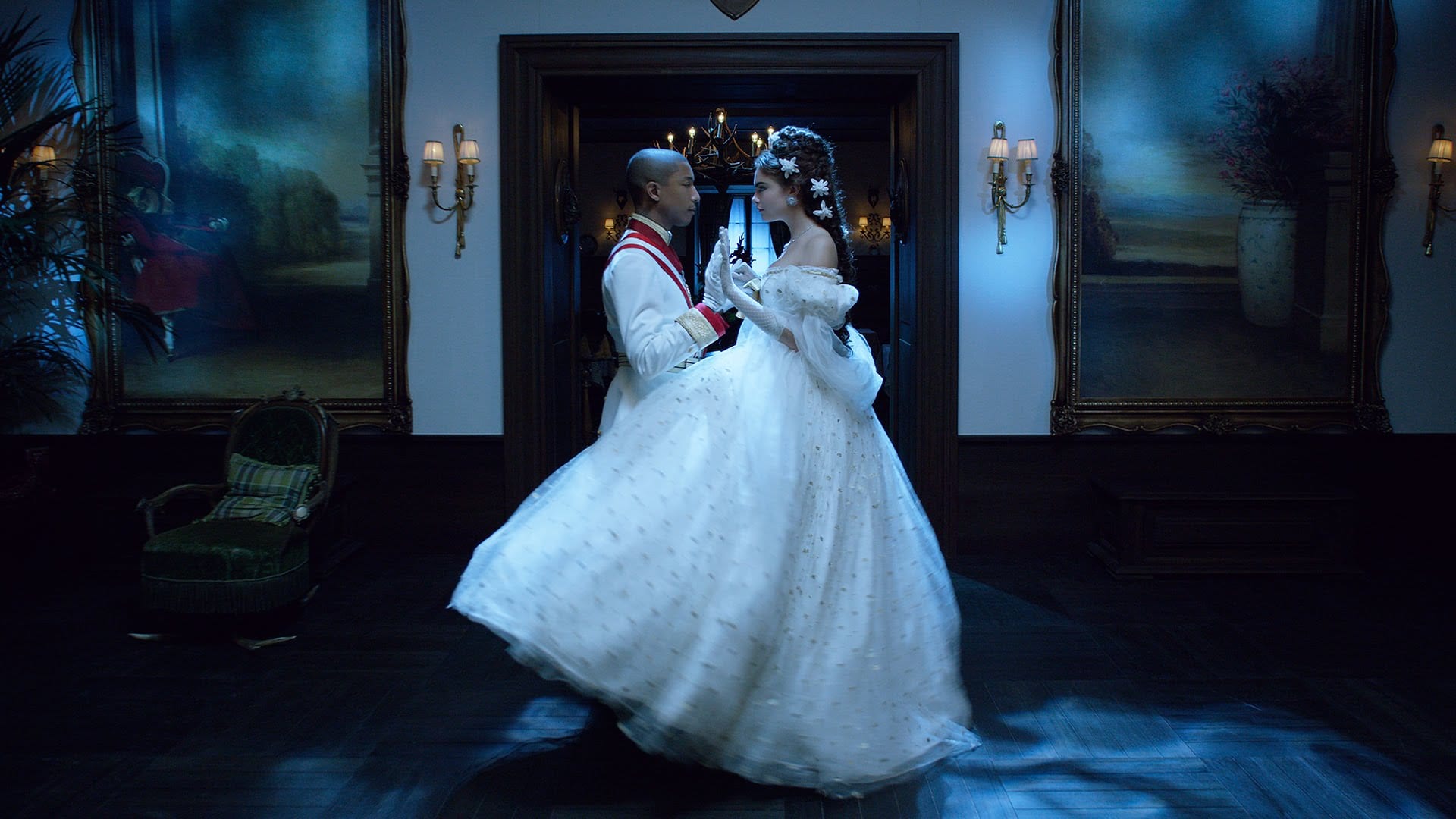 QR-YOU SERIOUS? YES WE ARE.
Don't call it a comeback. These "barcodes with a PhD" may have taken a break from the public's eye, but they still seem to be the easiest way to link IRL with URL. You probably learned all about QR (Quick Response) codes circa 2002, but since it's been a while, here's a refresher: with a single scan, these pixelated designs can be used to access WiFi networks (no more waiting in line to ask the barista for the password), make online purchases (this could get us in trouble), and even send pre-composed texts and social posts (big trouble). But if implemented correctly, they could make a huge difference in the efficiency of information gathering, content dissemination, and the consumer experience.
Wanna know a secret? Apple stealthily included a native QR code reader into its newest iOS 11 update. And if Apple wears army pants and flip-flops, we wear army pants and flip-flops. Now, all you have to do is point your iPhone camera at a code and the reader is instantly activated, assuming you have the update. Snapchat, Facebook, and even Spotify are already starting to cash in on the action with their own proprietary barcoding systems. Can't wait to see how all this unfolds in Black Mirror Season 5.